Las Monjitas to Face Pilot in CaptiveOne U.S Open Polo Championship® Final
The second semi-final in the CaptiveOne U.S. Open Polo Championship® came down to the final minutes with Las Monjitas claiming the exciting 14-12 victory over Tonkawa at the International Polo Club Palm Beach, joining Pilot in Sunday's final.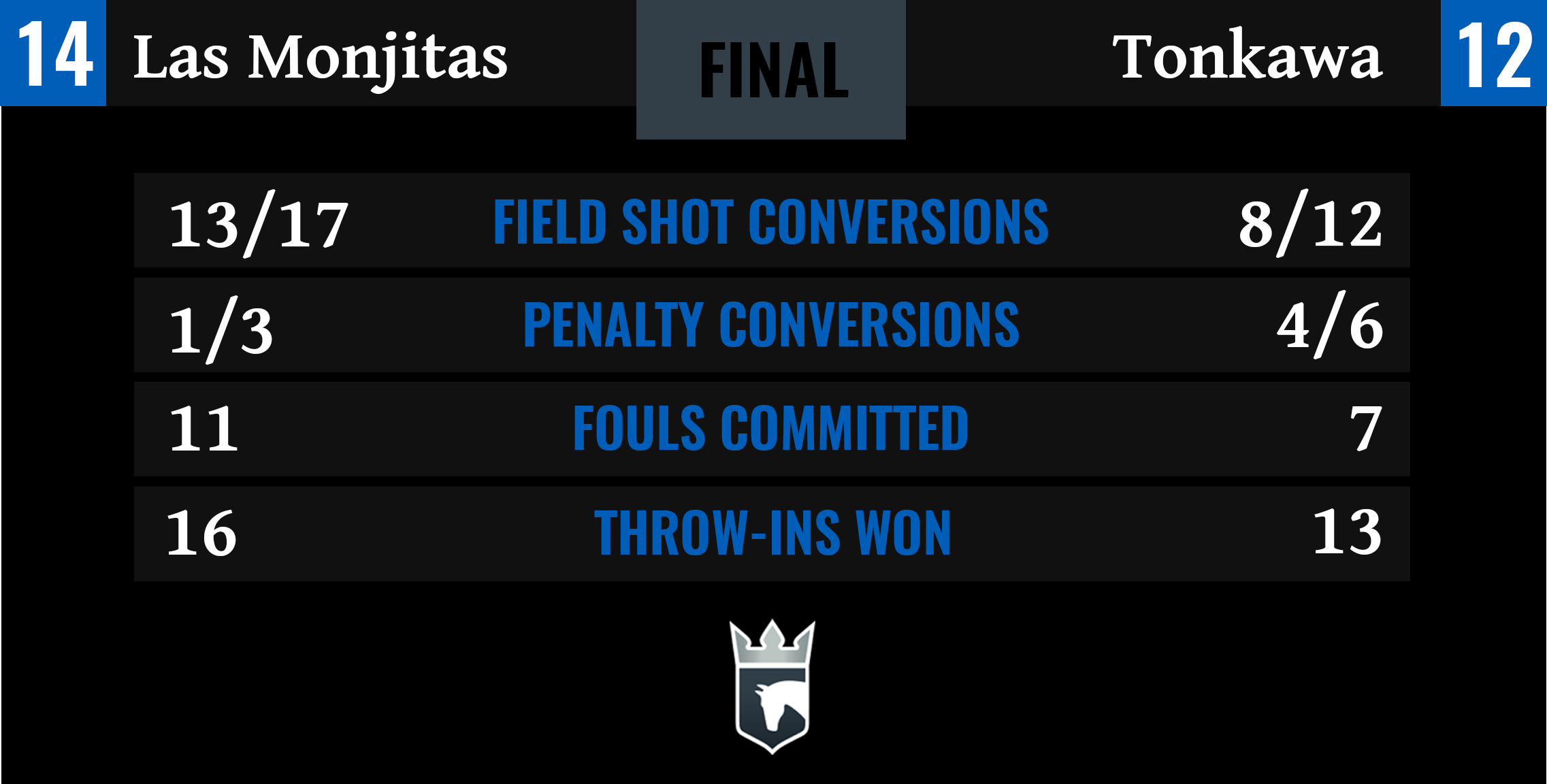 In a game decided by the narrowest of margins, Las Monjitas displayed an attack that saw them shoot for distance, as well as running to goal for an efficient offense that left the Tonkawa defence on edge. Both teams finished over 67% shooting from the field, with each team taking advantage of the opportunities presented to them. The elite players stepped up for their respective teams with Hilario Ulloa and Francisco Elizalde scoring six goals each, while Sapo Caset and Agustin Merlos combined for 10 goals in the defeat. A strong contribution from Matt Coppola added to Las Monjitas' potent attack that ultimately generated more scoring chances to claim the victory.
The opening chukker proved to foreshadow the rest of the game with the teams remaining deadlocked at 2-2, trading goals back and forth. Caset added a goal from the field and the penalty line, while Coppola made an early impact on the game, scoring the first goal and setting up Francisco Elizalde to tie the score. Tonkawa inched ahead by one goal, but Las Monjitas responded quickly, scoring on consecutive throw-ins, including a goal from 80 yards out by Elizalde to put Las Monjitas ahead by one. Caset restored the tie with consecutive field goals in the third chukker but was unable to push Tonkawa into the lead with two missed penalty attempts leaving the score at 6-6 at halftime.
Defensive pressure increased from both teams to begin the second half with Las Monjitas struggling with foul trouble, sending Caset to the penalty line for three attempts over the fourth and fifth chukkers. Converting all three, Caset paced the Tonkawa offense contributing on all four of his team's goals during that span, but Ulloa kept Las Monjitas in the game with a strong performance from open play. Holding a slim one-goal lead entering the final chukker, Caset quickly extended that to two goals leaving Las Monjitas in need of a quick comeback. Ulloa displayed his 10-goal status with back-to-back goals, tying the game and leaving the outcome to be decided in the final minutes. Elizalde and Merlos traded field goals as the clock continued to tick down, until a fall from Ulloa stopped play, allowing the teams to reset for a final push. On the following throw-in, Matt Coppola converted an incredible shot from distance to give Las Monjitas the lead. Desperate for a quick goal, Tonkawa took a chance for a steal, but committed a foul that resulted in a penalty conversion for Elizalde that sealed the 14-12 victory, sending Las Monjitas into the CaptiveOne U.S. Open Polo Championship® final.