In their first game since capturing the C.V. Whitney Cup, Las Monjitas began the second leg in the Gauntlet of Polo™, the USPA Gold Cup® with a 12-9 victory over Coca-Cola on the Isla Carroll West field at the International Polo Club Palm Beach.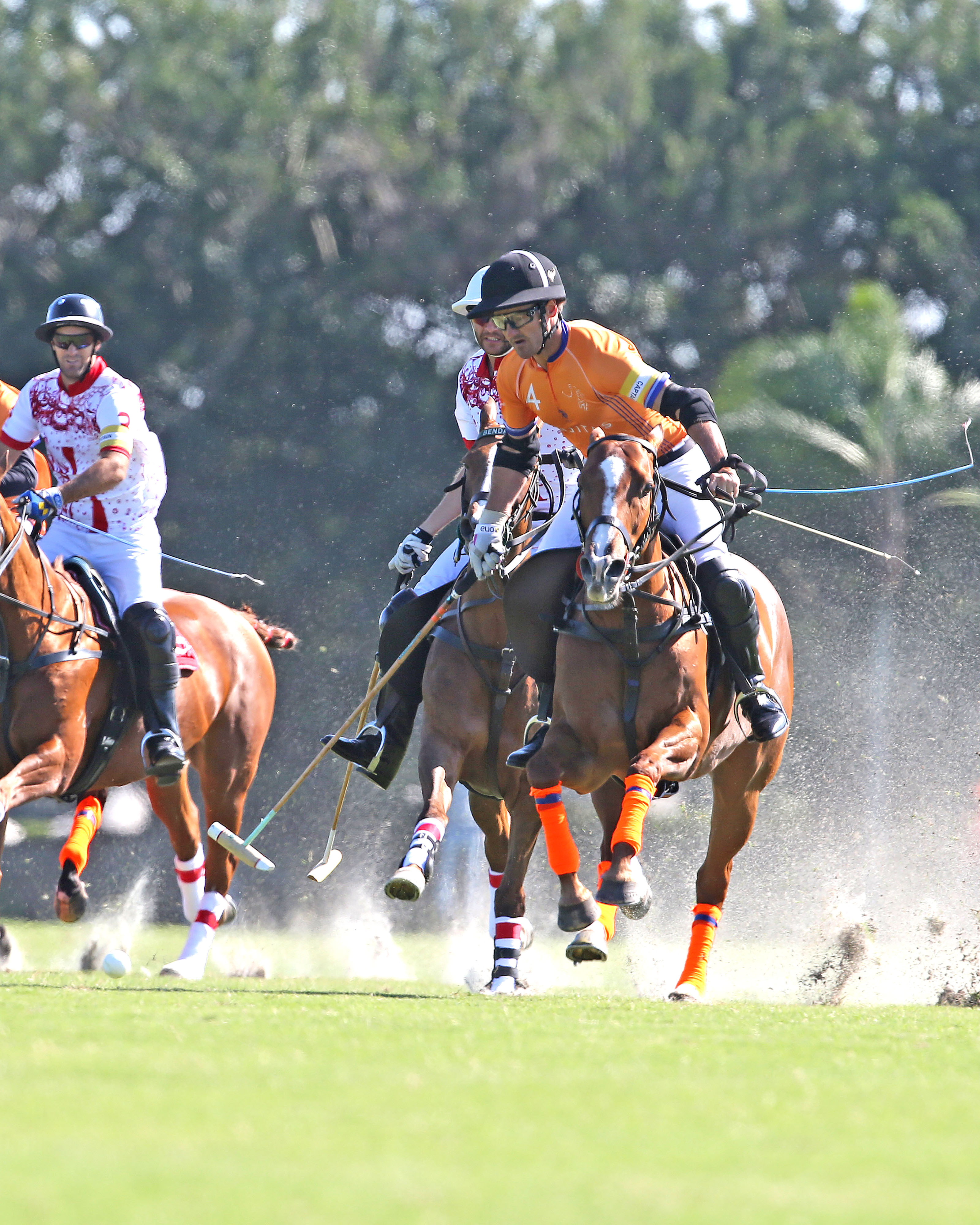 An impressive display from Las Monjitas in the first half saw them build a large lead behind numerous runs to goal and accurate shooting. Scoring 10 goals on perfect 6 for 6 shooting from the field and 4 for 4 from the penalty line, Las Monjitas gave Coca-Cola no room for error, with Francisco Elizalde, David Stirling and Mackenzie Weisz all scoring multiple goals in the opening three chukkers. Foul trouble early for Coca-Cola forced them to concede possession and created a large enough deficit that they were unable to overcome, ultimately falling three goals short in the 12-9 loss.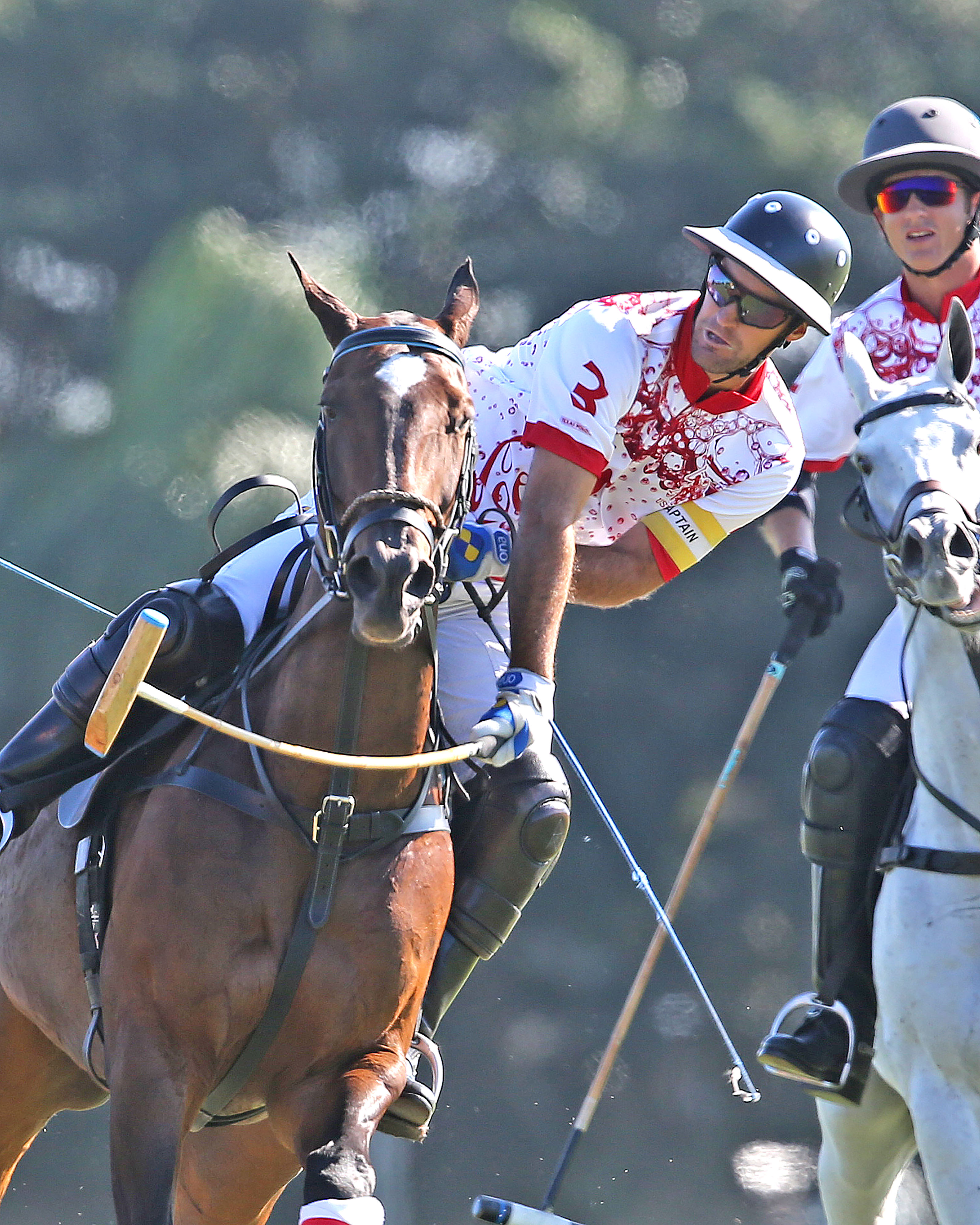 Opening the scoring, Stirling gave Las Monjitas the 1-0 advantage, but the fast pace set in the first chukker saw chances for both teams. Elizalde and Julian de Lusarreta traded goals for their respective teams, leaving Coca-Cola trailing by one, but their indiscipline proved to be a deciding factor for the remainder of the first half. Three consecutive penalty 2 conversions in the second chukker quickly turned a three-goal difference on the scoreboard to six, giving Las Monjitas a stronghold on the game just two chukkers in. A nice cut shot goal from Gillian Johnston helped bring Coca-Cola back within four, but Coca-Cola struggled to slow the potent Las Monjitas offense. Adding his fifth and sixth goals of the first half, Elizalde led Las Monjitas into a commanding 10-3 lead at halftime.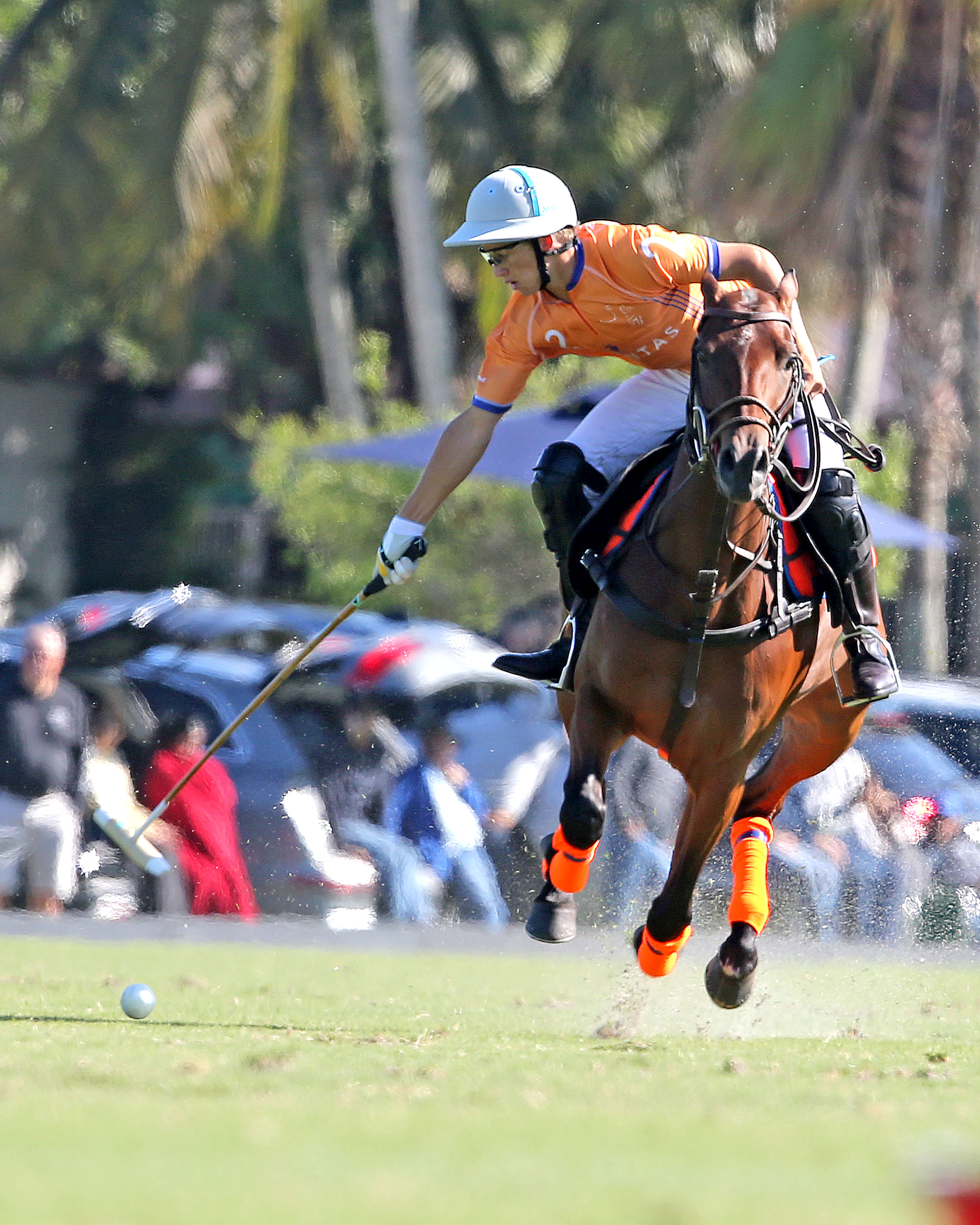 Las Monjitas turned their focus to the defensive end, protecting their large lead and preventing Coca-Cola from breaking away for uncontested runs to goal. Tournament standout Mackenzie Weisz opened the scoring in the second half, while Coca-Cola's Nico Pieres responded with his second goal, leaving the difference at seven on the scoreboard. The duo of Pieres and de Lusarreta combined for three goals in the fifth chukker to try and bring Coca-Cola within reach entering the final minutes of the game, but Las Monjitas' performance in the first half proved to be too much. Exchanging penalty 2 conversions, Elizalde's seventh goal of the game secured the 12-9 victory as Las Monjitas improved to 5-0 on the season. 
All photos ©Alex Pacheco