After an overtime thriller on Sunday at the International Polo Club Palm Beach, play resumed on Monday with another exciting match in the 2020 USPA Gold Cup®, with Las Monjitas surviving a last-second attack from Patagones to capture the 9-8 victory and remain undefeated on the season.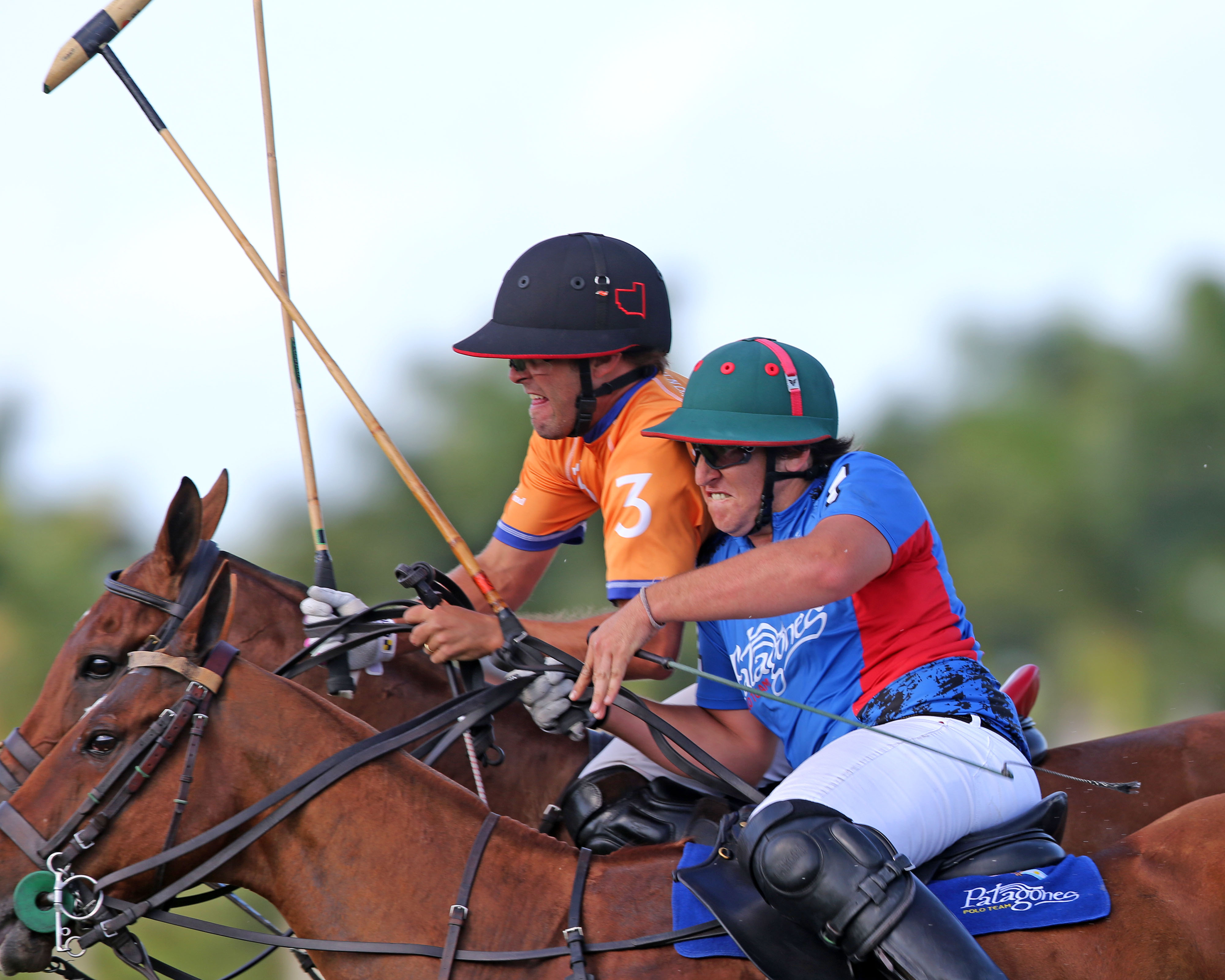 A tightly marked, physical game on Field 4, Las Monjitas and Patagones battled from the opening throw-in, as all eight plays continuously jockeyed for position. Holding the lead throughout most of the game, Las Monjitas relied on four penalty conversions from Francisco Elizalde, along with two goals each from Mackenzie Weisz and David Stirling. Patagones had their opportunities in the game, but struggled to finish around goal, shooting just 31% and conceding 12 knock-ins to Las Monjitas, in what was ultimately the difference in the narrow 9-8 defeat.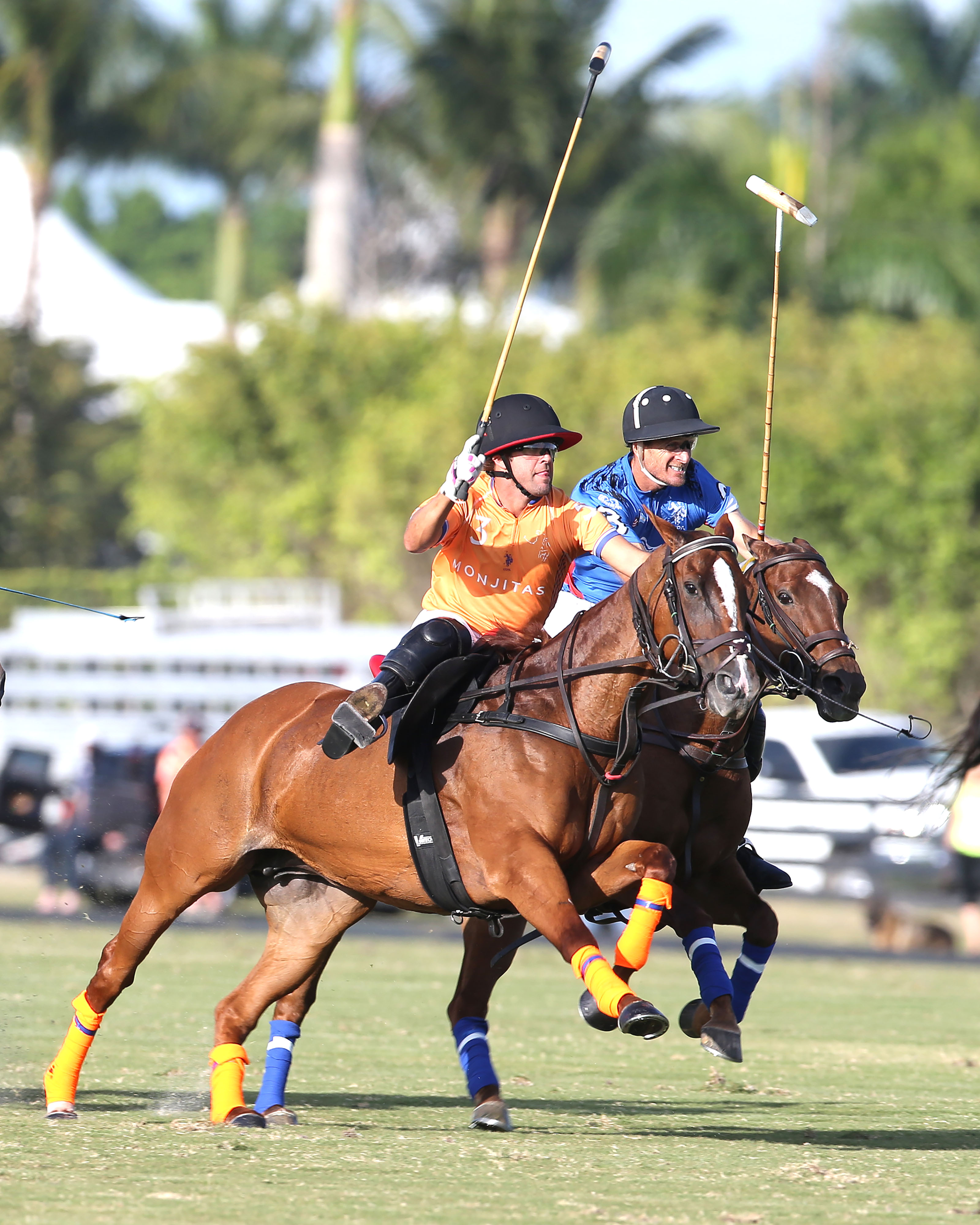 Missed shot attempts in the opening chukker from Patagones resulted in Las Monjitas claiming the early lead on two penalty conversions from Elizalde. A tough defensive style of play was seen as both teams were required to work tirelessly to score from the field. Tomas Garcia del Rio converted a penalty 4 to open the second chukker and give Patagones their first goal of the game, but Las Monjitas responded with goals from Elizalde and Weisz to maintain their two-goal advantage. Keeping Las Monjitas pinned in their defensive half, Patagones applied immense pressure to generate numerous chances at goal, but failed to find the mark, as their own goal came on another penalty conversion from Garcia del Rio. Surviving the relentless attack of Patagones, Las Monjitas entered the half with a 5-3 lead, looking to extend their win streak to six in the Gauntlet of Polo™.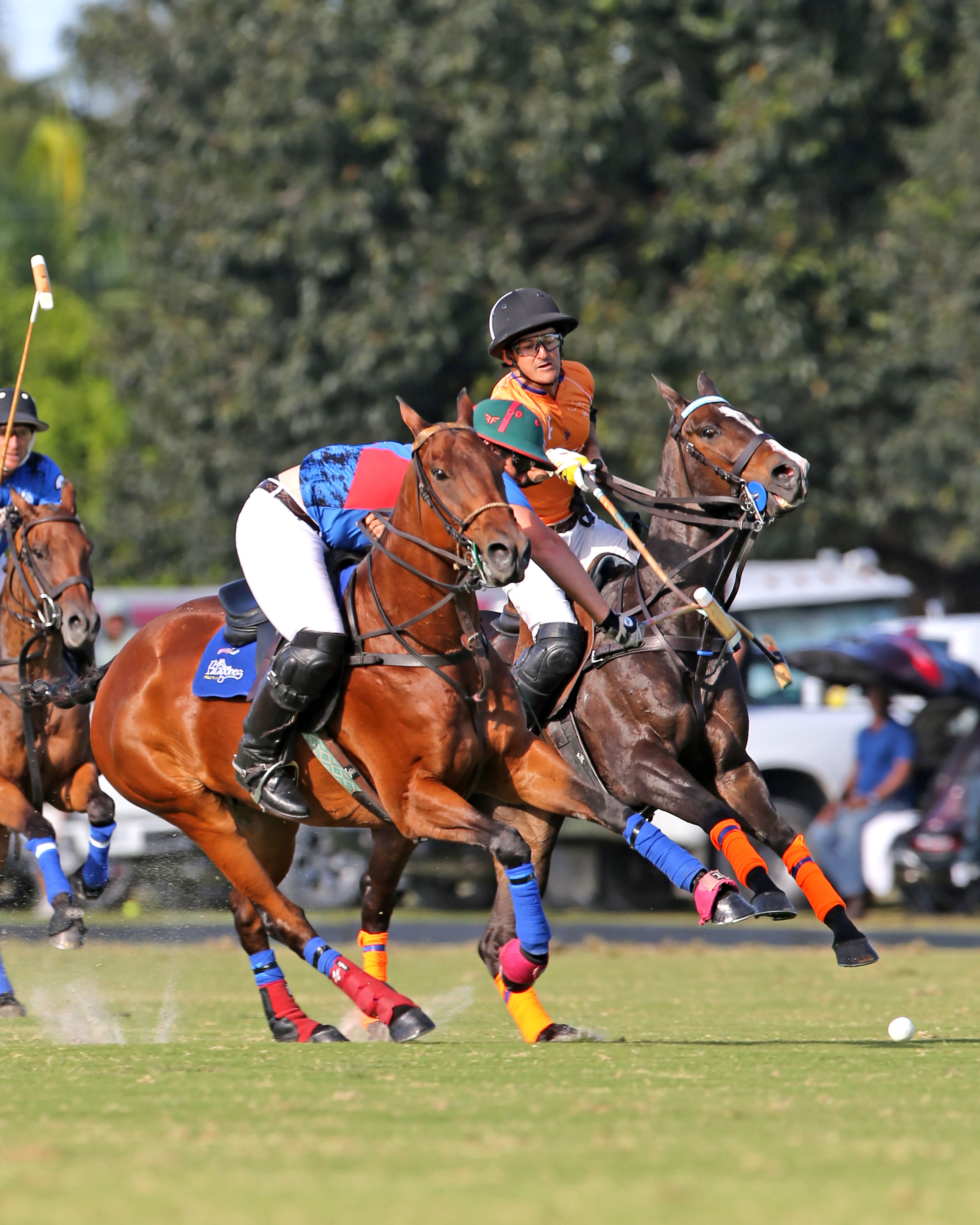 A back and forth start to the second half saw Las Monjitas pushing to extending their lead but ran into an organized Patagones defense that continued to limit the opportunities around goal. Santiago Toccalino's first goal of the game cut the deficit in half, leaving Patagones just one goal down with two chukkers remaining. Three fouls quickly led to three penalty goals, one for Patagones, two for Las Monjitas at the beginning of the fifth chukker, restoring Las Monjitas' two-goal lead. The pace picked up for the remainder of the chukker, with Weisz and Geronimo Obregon trading field goals, leaving Patagones still facing a two-goal deficit. Conceding possession, three Las Monjitas fouls erased their lead, as Patagones put together a consistent attack to tie the score at 8-8 with just minutes remaining. Coming through in a clutch moment, Stirling found the goal to give Las Monjitas the lead with time expiring. A timeout with 38 seconds left gave Patagones a knock-in and needing to travel the length of the field to tie the score. A long pass from Toccalino found Obregon on a run to goal, but he was unable to finish under high-pressure from the Las Monjitas defense, leaving the ball to roll out of bounds and end the game, giving Las Monjitas the thrilling 9-8 victory.