Las Monjitas and Daily Racing Form Capture Remaining Quarter-final Spots in CaptiveOne U.S. Open Polo Championship®
The final day of bracket play in the CaptiveOne U.S. Open Polo Championship® featured crucial games in Bracket III, with both quarter-final spots up for grabs. The day began with Daily Racing Form claiming a 10-9 overtime victory over Old Hickory Bourbon, while Las Monjitas defeated Park Place 12-9 at the International Polo Club Palm Beach.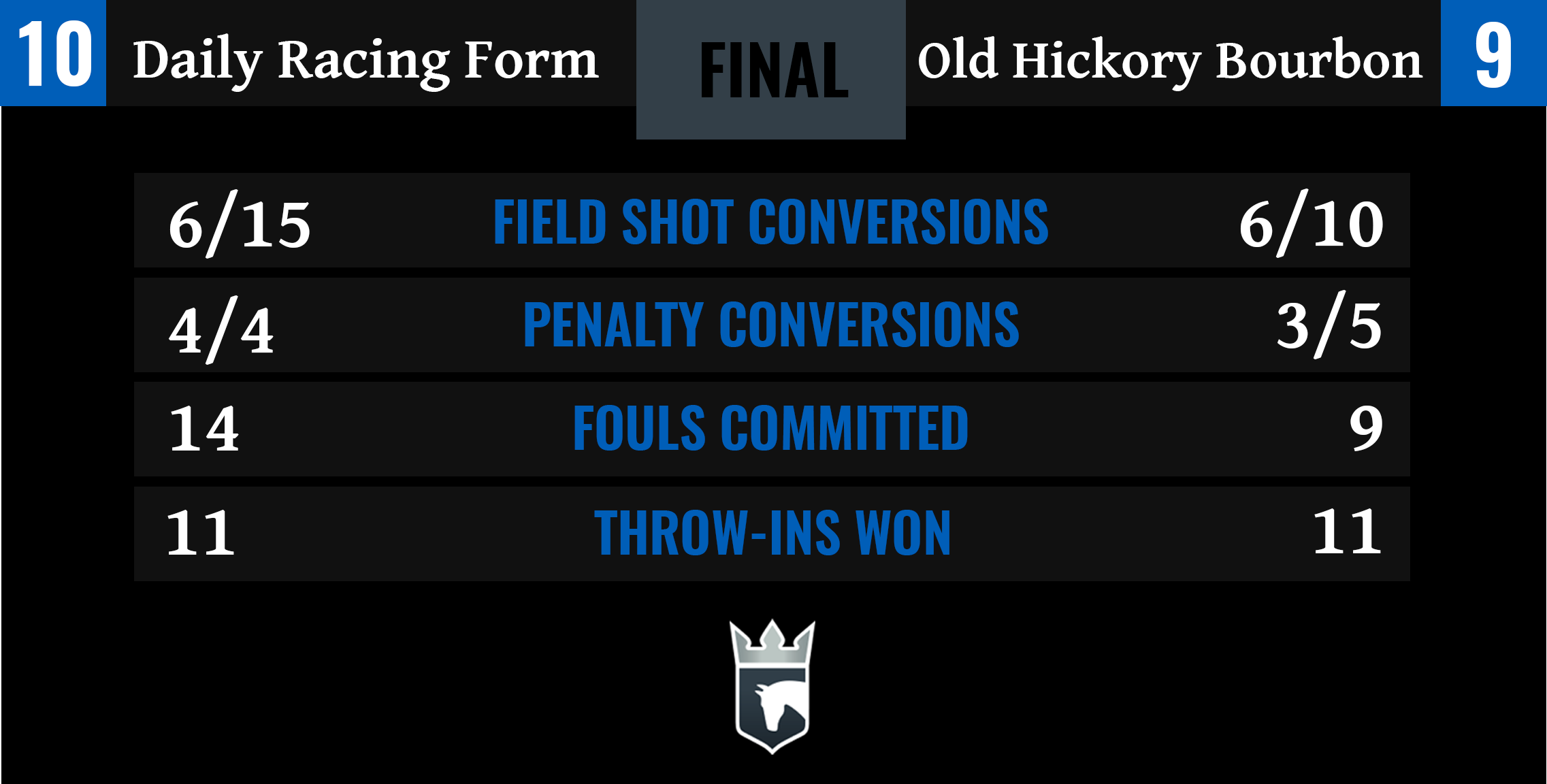 Leading throughout the game due to a strong team attack led by Jared Zenni, Daily Racing Form faltered late with foul trouble throughout the second half, allowing Old Hickory Bourbon to fight their way back into the game. Jason Crowder returned to the line-up for Old Hickory Bourbon and effectively disrupted the Daily Racing Form offense, but the additional shot attempts for Daily Racing Form along with perfect 3 for 3 shooting from the penalty line for Zenni proved to be the difference in a close game. The opening chukker saw three early fouls committed by Old Hickory Bourbon lead to two penalty goals and a 3-0 lead for Daily Racing Form, with Zenni scoring all three goals. The remainder of the first half featured a controlled performance from Daily Racing Form, allowing them to maintain their three-goal advantage. Miguel Novillo Astrada tried to reduce the deficit, setting up two of his team's goals, but Santiago Cernadas responded with two field goals to keep Daily Racing Form in the lead.
Old Hickory Bourbon began to slowly chip away at Daily Racing Form's lead with Astrada continuing to lead the way, moving forward in the game to score his first field goal and reduce the deficit to two. Resorting to their passing attack, Daily Racing Form had all four players contributing in a three-goal fifth chukka that extended their lead back to three, seemingly securing a victory with one chukker to play. The final seven minutes saw Old Hickory Bourbon storm back to tie the game, behind field goals from Stevie Orthwein and Crowder, along with a Penalty 2 conversion for Astrada to complete the comeback, sending the game into overtime. After a missed shot attempt from Old Hickory Bourbon, Daily Racing Form attacked downfield and it was Geronimo Obregon who scored the decisive goal, claiming the exciting 10-9 victory for Daily Racing Form.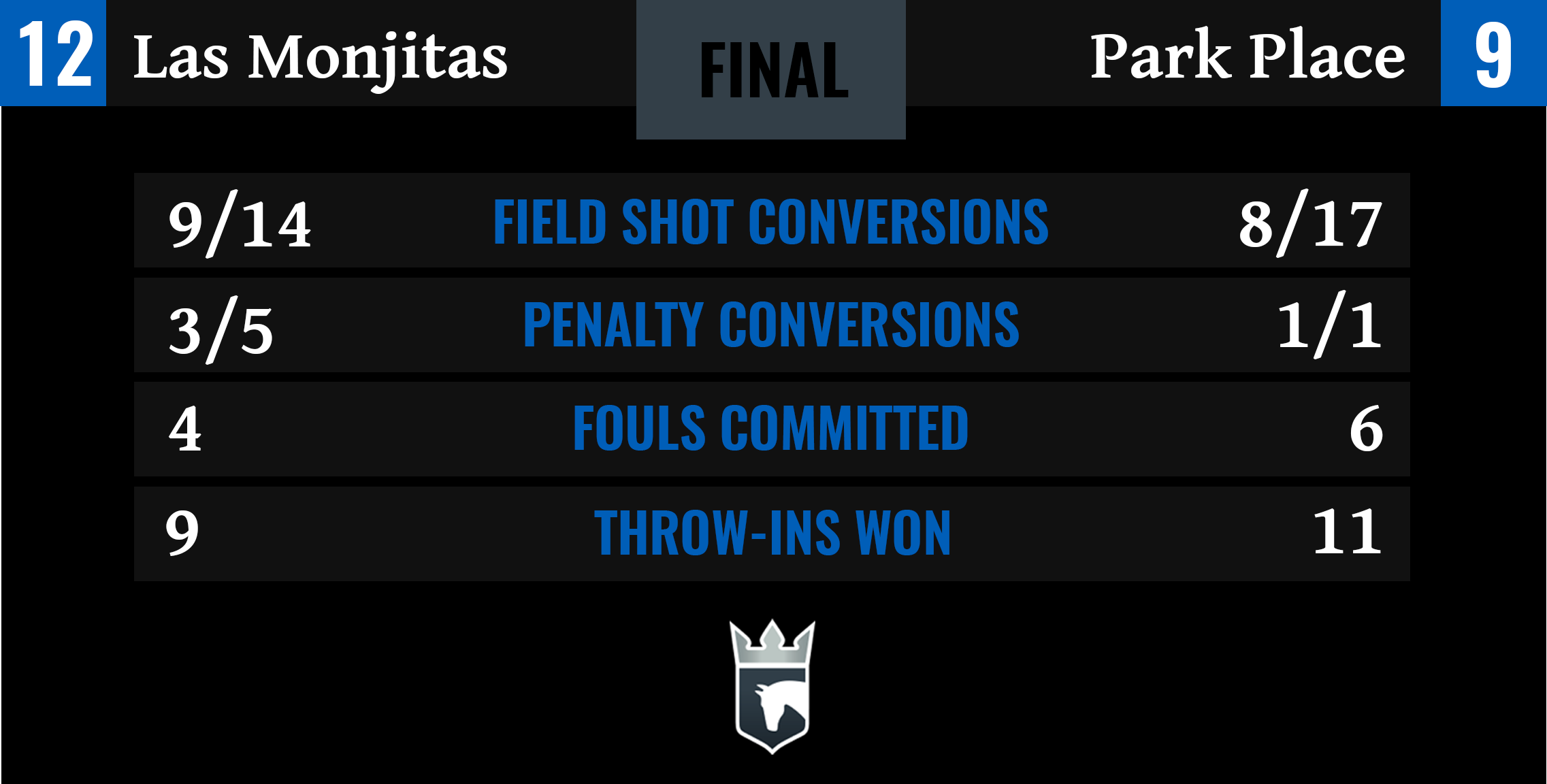 With the victory, Daily Racing Form eagerly awaited the outcome of Las Monjitas and Park Place, with the latter needing a victory to leave all teams with a 2-1 record. Las Monjitas came out firing with a fast-paced, high pressure attack and defence that overwhelmed Park Place throughout the game. Hilario Ulloa produced a dynamic performance to lead Las Monjitas, finishing with four goals and four assists, while Park Place was unable to maintain consistent possession against the tough Las Monjitas defence. Despite producing more shots at goal, Park Place converted under 50%, while Las Monjitas shot an accurate 64% in the victory. A dominant opening chukker featured Las Monjitas at their best, shooting a perfect 3 for 3 from the field, while Ulloa also received a penalty 1 to take a 4-1 lead. A back and forth second chukker left Las Monjitas ahead by three until Nico Pieres made his impact on the game in an attempt to close the deficit. Contributing on all three Park place goals with a goal and two assists, Park Place closed the deficit to two, with Las Monjitas still in control of the game at halftime.
Continuing to apply pressure to Park Place, Las Monjitas did so effectively by disrupting the Park place offense and committing zero fouls in the second half. Park Place began the second half converting just 2 of their first 7 shot attempts, preventing them from matching the organized Las Monjitas attack. Ulloa added his third field goal of the game, working well alongside Francisco Elizalde to extend the lead to three. A penalty 4 conversion promptly followed by a goal on the following throw-in for Las Monjitas to begin the final chukker sealed the result as they held a five-goal lead with minutes remaining. Two late goals from Lucas Diaz Alberdi were not enough as Las Monjitas claimed the top seed in Bracket III with the 12-9 victory, while Daily Racing Form captured the second seed to advance to the quarter-finals.