For Immediate Release
Wellington, FL – February 25, 2021 – The final day of bracket play before reseeding in the 2021 C.V. Whitney Cup® saw La Indiana defeat Aspen/Dutta Corp in a high-scoring game that finished with a score of 17-13 to join Scone as the only two undefeated teams and set up a shootout with all teams involved.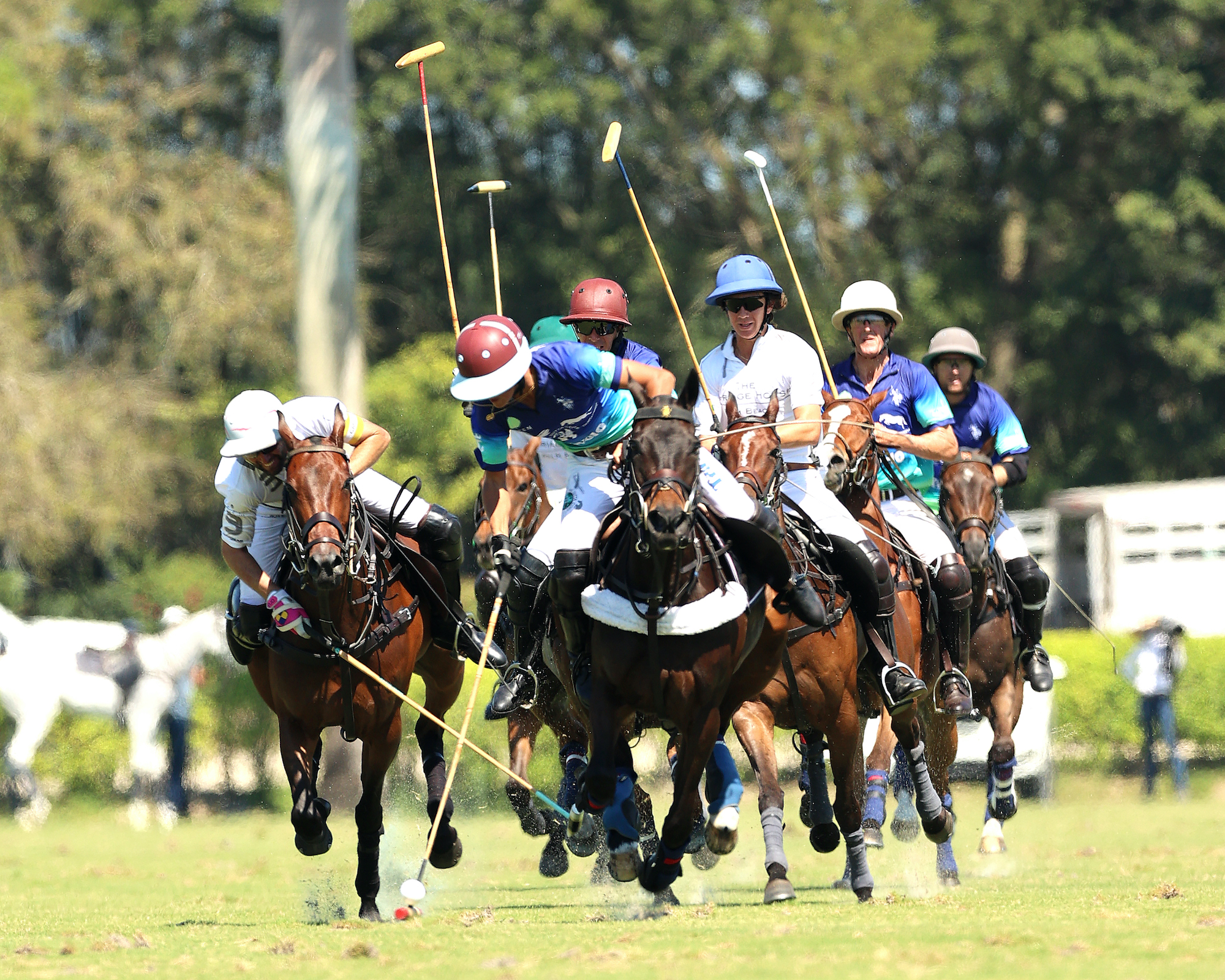 With all nine teams eagerly watching the final game of bracket play, La Indiana received a tough challenge from Aspen/Dutta Corp and trailed at halftime but ignited their offense to score 12 second-half goals on the way to victory. With the return of Michael Bickford, Nico Escobar and Jeff Hall moved forward in the game and provided a formidable duo, scoring six goals each on 77% shooting from the field. After scoring just three goals in their opening game, Aspen/Dutta Corp's offense came alive with their trio of Stewart Armstrong, Gringo Colombres, and Matias Torres Zavaleta feeding Timmy Dutta on runs to goal to finish with six goals of his own. Scoring 13 goals will often lead to a victory, but Aspen/Dutta Corp could not slow down the effective offense of La Indiana in the 17-13 defeat.
Making an immediate impact in his first game of the season, Bickford opened the scoring for La Indiana, but goals were hard to come by for the remainder of the first and second chukkers. Aspen/Dutta Corp's offense continued to struggle around goal, managing just two penalty conversions and zero field goals with La Indiana standing tall on their own goal line. A goal each from Hall and Escobar gave La Indiana the narrow 4-2 lead after the second chukker, but the pace instantly changed towards the end of the first half. In a complete team effort, Aspen/Dutta Corp finally found their footing in the C.V. Whitney Cup®, scoring four unanswered goals to end the first half and receiving contributions from all four players with Dutta leading the way with his third and fourth goals to give his team the 6-5 lead at halftime.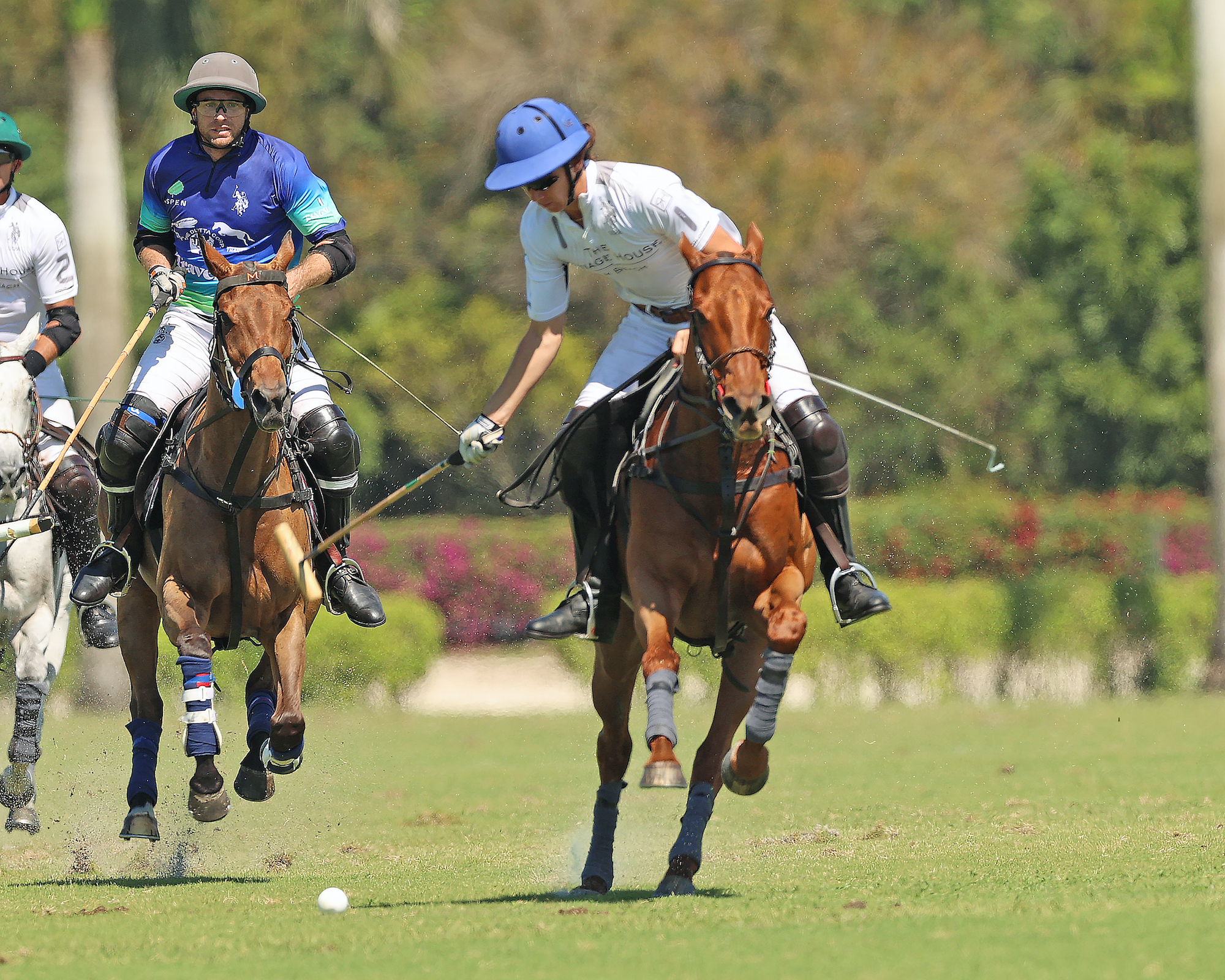 Facing their first deficit of the game, La Indiana's Polito Pieres provided a quick response to start the second half to tie at 6-6, but it was short-lived as Aspen/Dutta Corp continued to hold the momentum, adding back-to-back goals from Colombres and Zavaleta. With few stoppages from the umpire's whistle in the second half, the pace increased and favored La Indiana as they finished the fourth chukker leading by one after two more goals from Pieres. The duo of Hall and Escobar took over to distance La Indiana from Aspen/Dutta Corp, scoring the first three goals of the fifth chukker and completing a run of six straight goals that left Aspen/Dutta Corp facing a five-goal difference on the scoreboard. A determined Colombres began the final chukker trying to lead his team back into the game with two goals, but ultimately the inability to slow La Indiana's attack resulted in the 17-13 defeat.
All nine teams entered a shoot-out beginning with La Indiana facing Scone for the top seed to advance directly to the semi-finals. La Indiana was victorious, slotting Scone into the second seed, where they will face Aspen/Dutta Corp after they lost their shootout with Cessna. The remaining five teams holding a 1-1 record competed for the final seeding, with Park Place winning to capture the #3 seed, followed by Coca-Cola, Pilot, Tonkawa, and Santa Clara.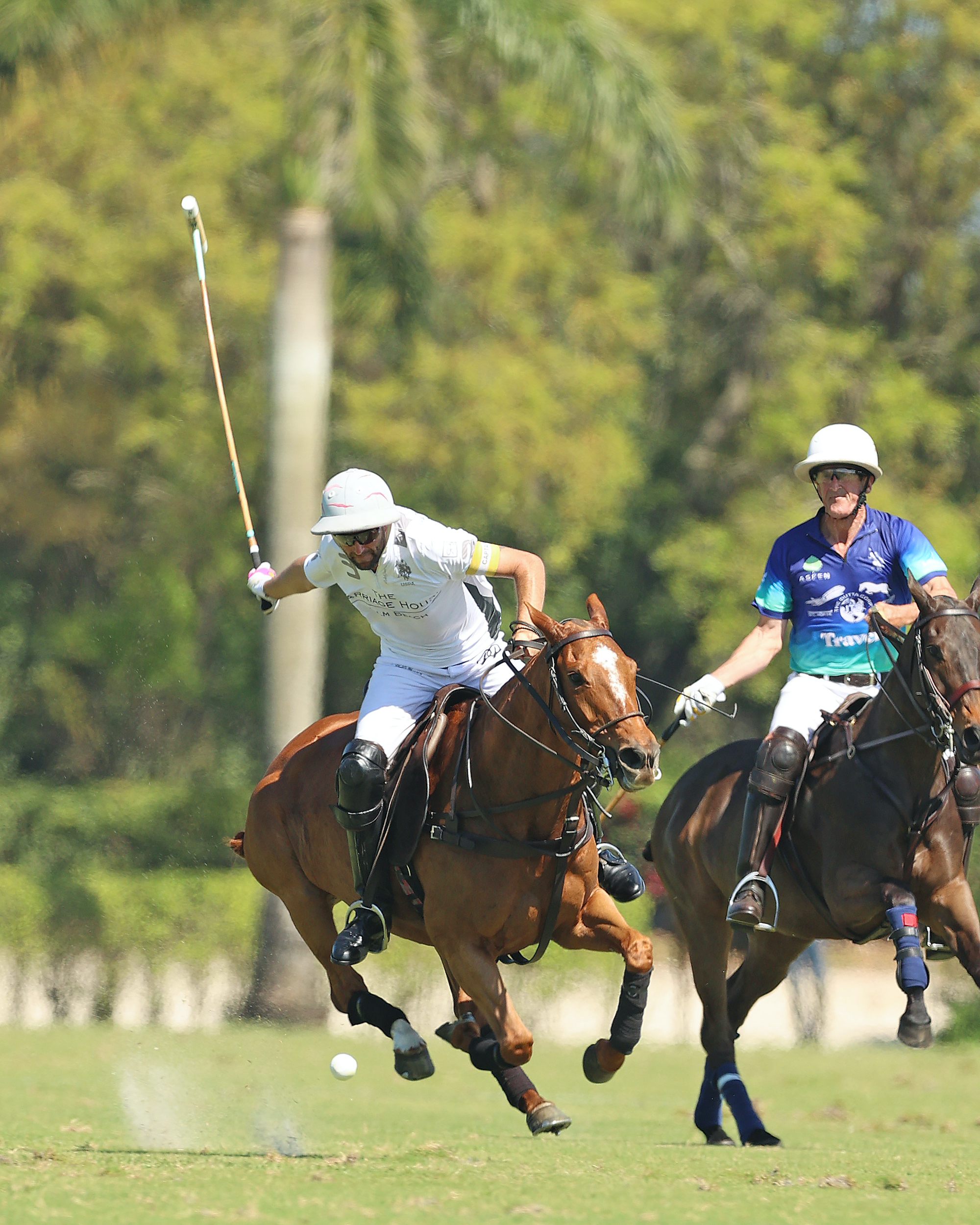 Play will resume with the third round of play on Saturday, beginning with Coca-Cola against Santa Clara at 10 am EST, followed by Cessna vs Park Place at 3 pm EST.
Polo matches at IPC are not open to the general public except for ticketed Sunday brunch. Online viewing is available with a subscription at globalpolo.com.
Click here to view the full 2021 High Goal Polo Schedule.
Click here to learn more about the International Polo Club Palm Beach.
Click here to learn more about the GAUNTLET OF POLO®.