In our first-ever International Polo School Student Spotlight, we're featuring Low Amateur rider and founder of the Orea Polo team, Petra Sobotova! From the jumper ring to the polo field, and the courtroom, Petra does it all. After 15 years of riding jumpers, Petra began playing polo at the International Polo School (IPS) to learn more about the sport and to become a more competitive player. After law school and passing the Bar exam, Petra is now competing at WEF as well as the IPS Tournaments during the 2021 season. Continue reading to find out more about this accomplished equestrian and why she loves the International Polo School!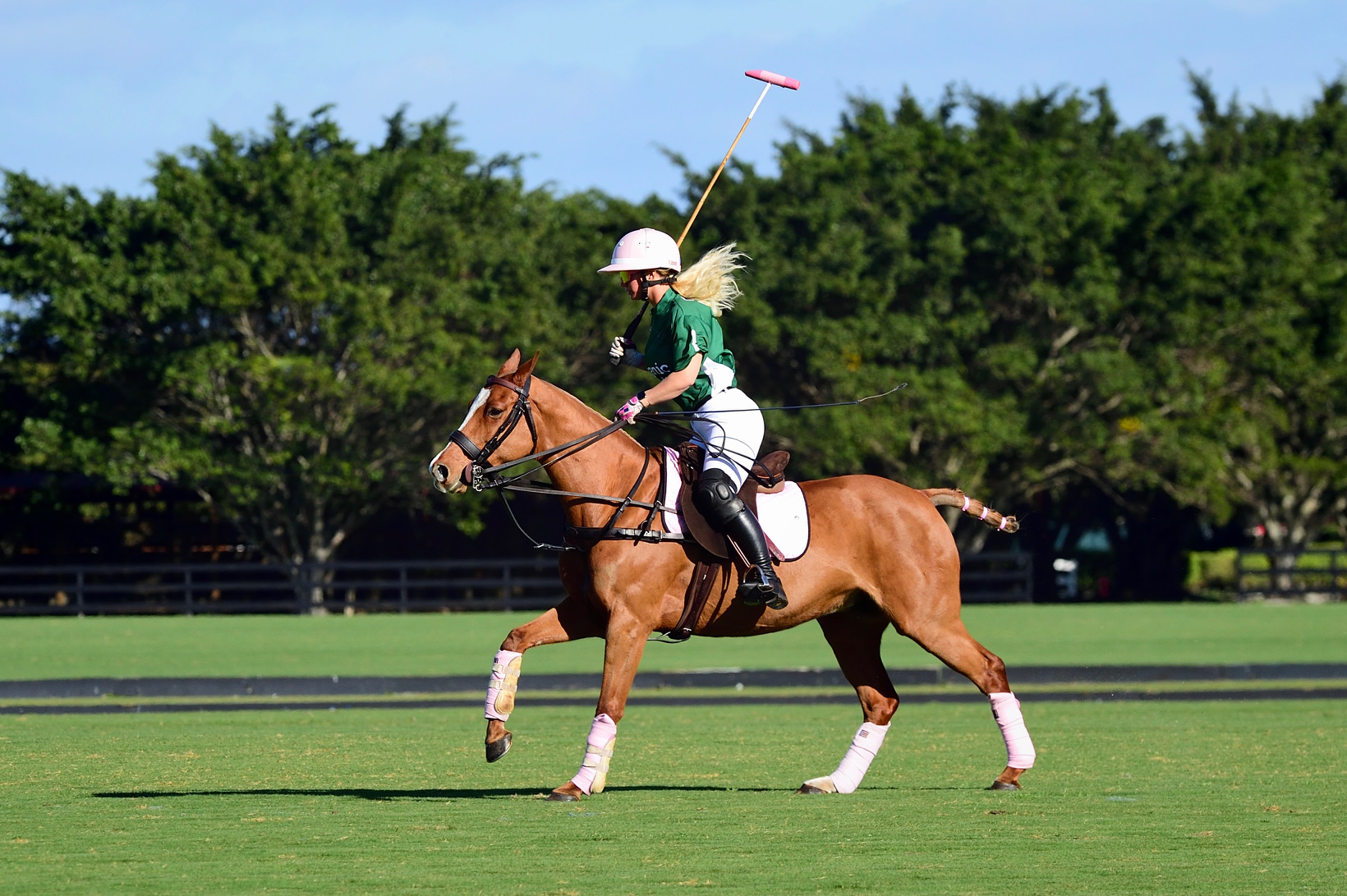 When did you first try polo? What about jumping?
I have been jumping for about 15 years now, and I first tried polo in a group lesson that a friend organized as a fun afternoon activity. After a few group scrimmages against friends, I decided I needed some more practice (there might have been a bit too much friendly competition involved), so I started taking some lessons more regularly about a year ago.
What made you want to join the International Polo School?
After taking some more lessons, my polo pro suggested that we enter into an IPS tournament. At this point, I was pretty much clueless about how polo worked, but I was really impressed by how friendly and helpful everyone at the polo school was. To my surprise, we even won our first tournament—it was so fun that I signed my team, Orea Polo, up for all the IPS tournaments for the 2021 season! Another benefit to playing at IPS is that everything is organized so that it's fun and competitive, but most importantly, safe.
How has IPS helped you progress towards your goals as an equestrian?
Everyone at IPS is always taking extra steps to help their members learn more in a safe (but competitive) environment. Whether it's a coaching league or an 8-goal tournament, everyone on the field is always giving out advice. I also think that the pros at IPS really take pride in seeing their students improve, and it shows. In less than a year of playing, I have gone from a total beginner to making some really fun plays in fast-paced games!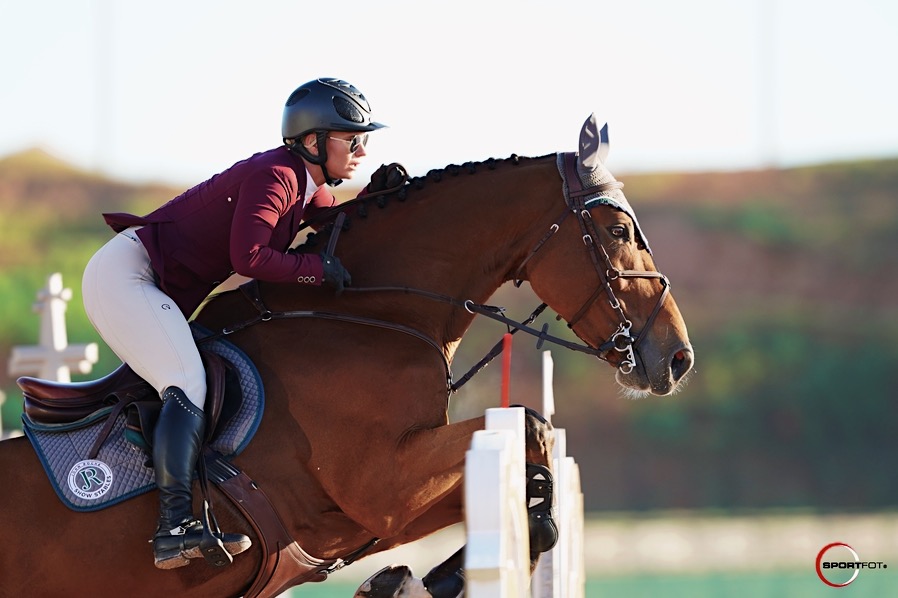 What aspect of polo did you find the easiest and the most difficult since you came from a show jumping background?
Having spent years as a competitive jumper, I definitely had a leg up going into the sport. Being able to ride makes the learning curve for polo much faster; however, I am always impressed to see other IPS students who have never ridden before pick up the riding aspects of polo so quickly. For me, the hardest part is definitely the swing because I would not consider myself coordinated – I quit tennis lessons as a kid because I was absolutely hopeless, even after a year of practice!
That said, the riding style for polo is very different from jumpers. In polo, you have to grip more with your knees and only hold the reins in your left hand. The ponies are also trained so differently from our horses; they run faster, turn harder, and stop quicker. Learning another style of riding has made me a lot stronger, physically and mentally. In that regard, the skills I've learned at IPS have really helped me gain more confidence in the saddle and the show ring.
How do you balance being such an active competitor in both the jumper ring and on the polo field?
I have always juggled showing and school, even through law school and studying for the Florida Bar Exam, so I'm used to having a hectic schedule. I was worried about maintaining my riding schedule when I started my job, but most of my meetings are remote with people in Europe, so I do most of my work early in the mornings. Getting my work done in the morning allows me to keep showing at WEF as well as play in all of the IPS tournaments. Regardless, it wouldn't be possible without the support network of professionals, grooms, and friends that help make everything workout. The IPS team does an amazing job organizing the games and practices around their members' busy schedules, and my trainers help me plan my show schedule in advance to avoid any last-minute conflicts.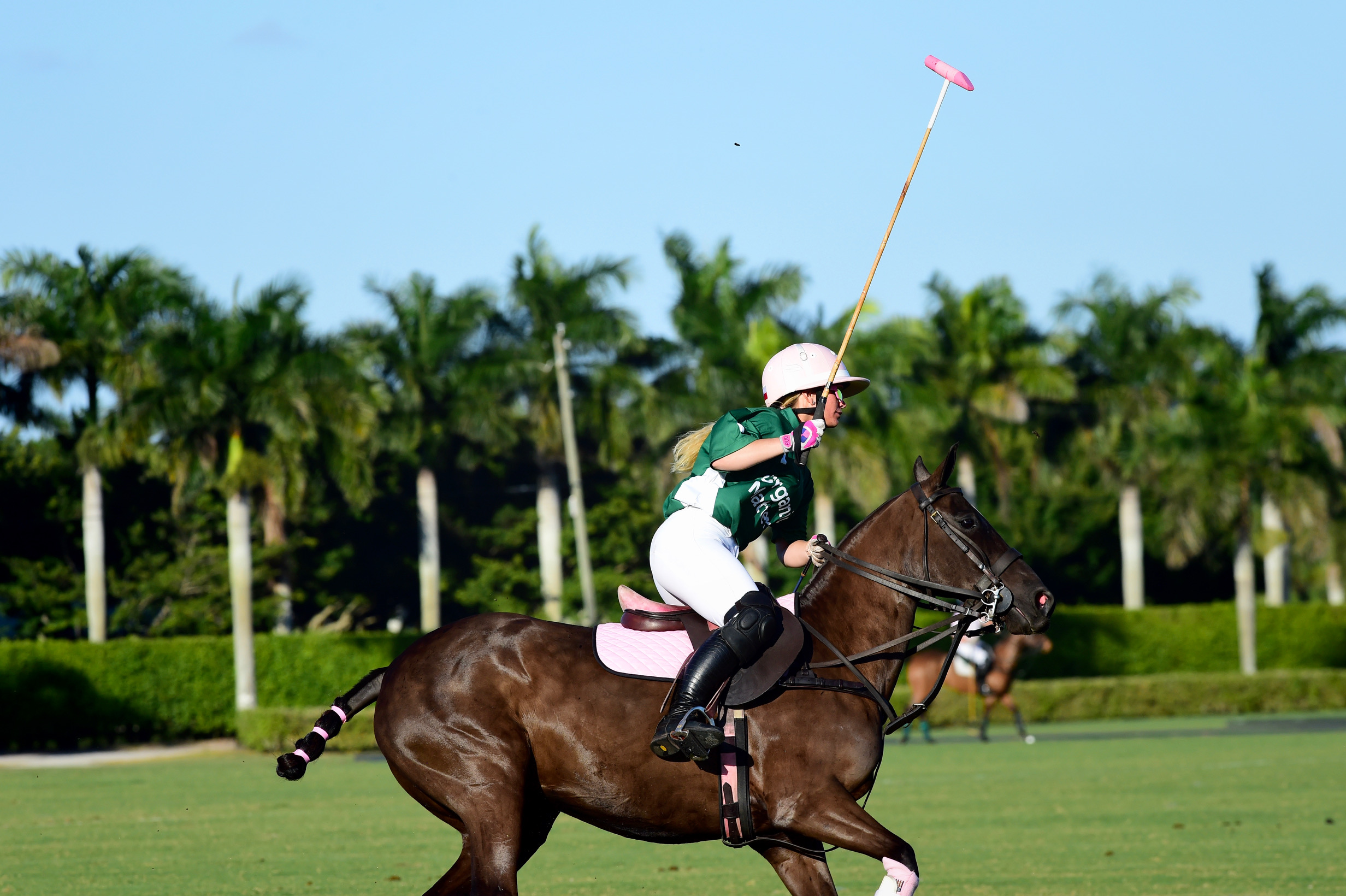 Do you have a favorite polo horse in your string?
That's a hard question! I love the sassy mares, like my own mare Wilma, because they work so hard in games to bump other players off the line of the ball. I also ride a really experienced gelding, Blue, who knows the rules of the game better than I do. Good ponies make a huge difference in the sport, so I'm hoping to build up a great string of my own polo ponies.
What are you looking forward to this season both at IPC and WEF?
I'm really excited to start our 8-goal tournaments. I think we have a good team for it – myself, Justin Eckbo Daniels, Landon Eckbo Daniels, and Santi Torres. It will be the fastest polo I've played yet! My jumpers are going very well at the moment, so I am hoping to take home some blue ribbons in the Low Amateur Jumpers at WEF!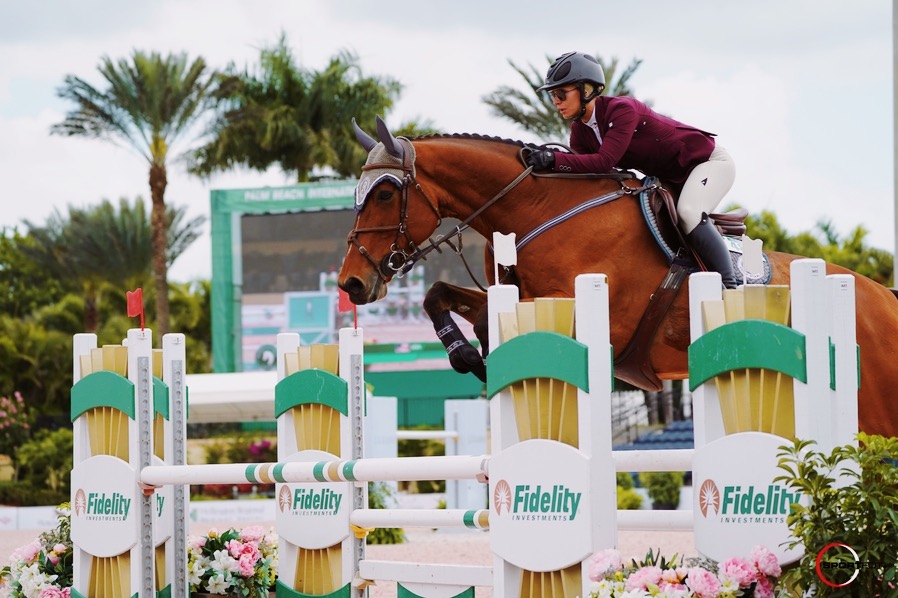 Thank you for chatting with us, Petra!