"Coquito"
A perfect 5-0 record with Dutta Corp, along with two MVP awards, Gringo Colombres produced a memorable 2019 Joe Barry Cup, but as any player will mention, you need good horses to compete at a high level. Colombres has found this in "Coquito", an Argentine bred gelding that has also captured Best Playing Pony two consecutive weeks in front of the grandstand on the U.S. Polo Assn. Field 1. Coming from the Tomlinson breeding operation in Argentina, the 10-year old gelding, sired by Vasco Mambo has turned into one of the more reliable horses for Colombres in the United States and has gained attention due to his performance throughout the tournament.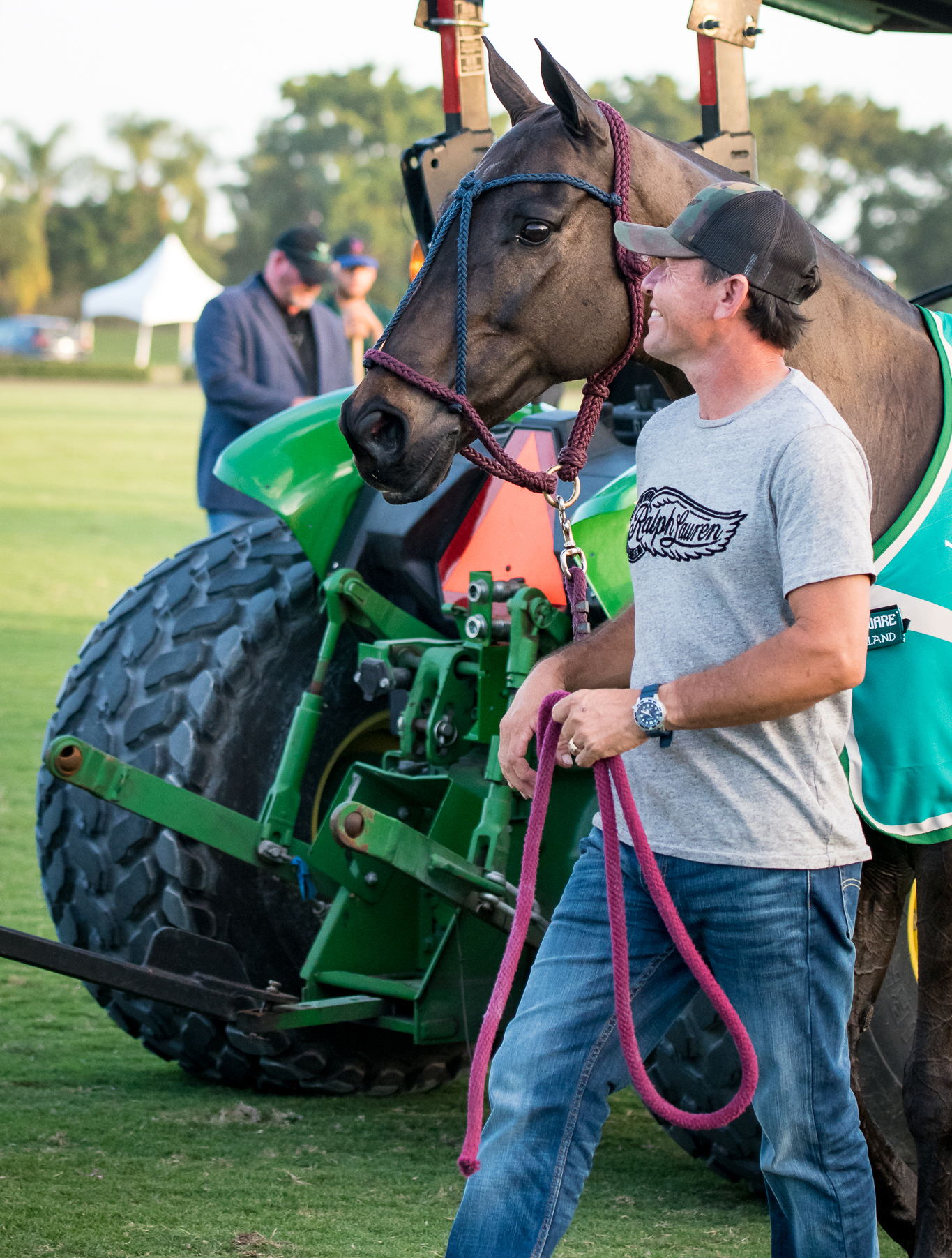 Riding Coquito in the first, third and sixth chukkers, Colombres has utilized the exceptional handling of Coquito to weave in and out of opposing defences and propel his team to victory. In the Joe Barry Cup final, Coquito displayed numerous runs during a dominant 4-1 third chukker in favor of Dutta Corp. The most memorable of which saw Colombres receive the ball at mid field and promptly stop and change directions to split the Patagones' defense in a highlight worthy play that started the Dutta Corp attack. Seconds later, Colombres applied pressure to force a Patagones error and it was Coquito that had Colombres in place to jump on the loose ball and push Dutta Corp's lead to three.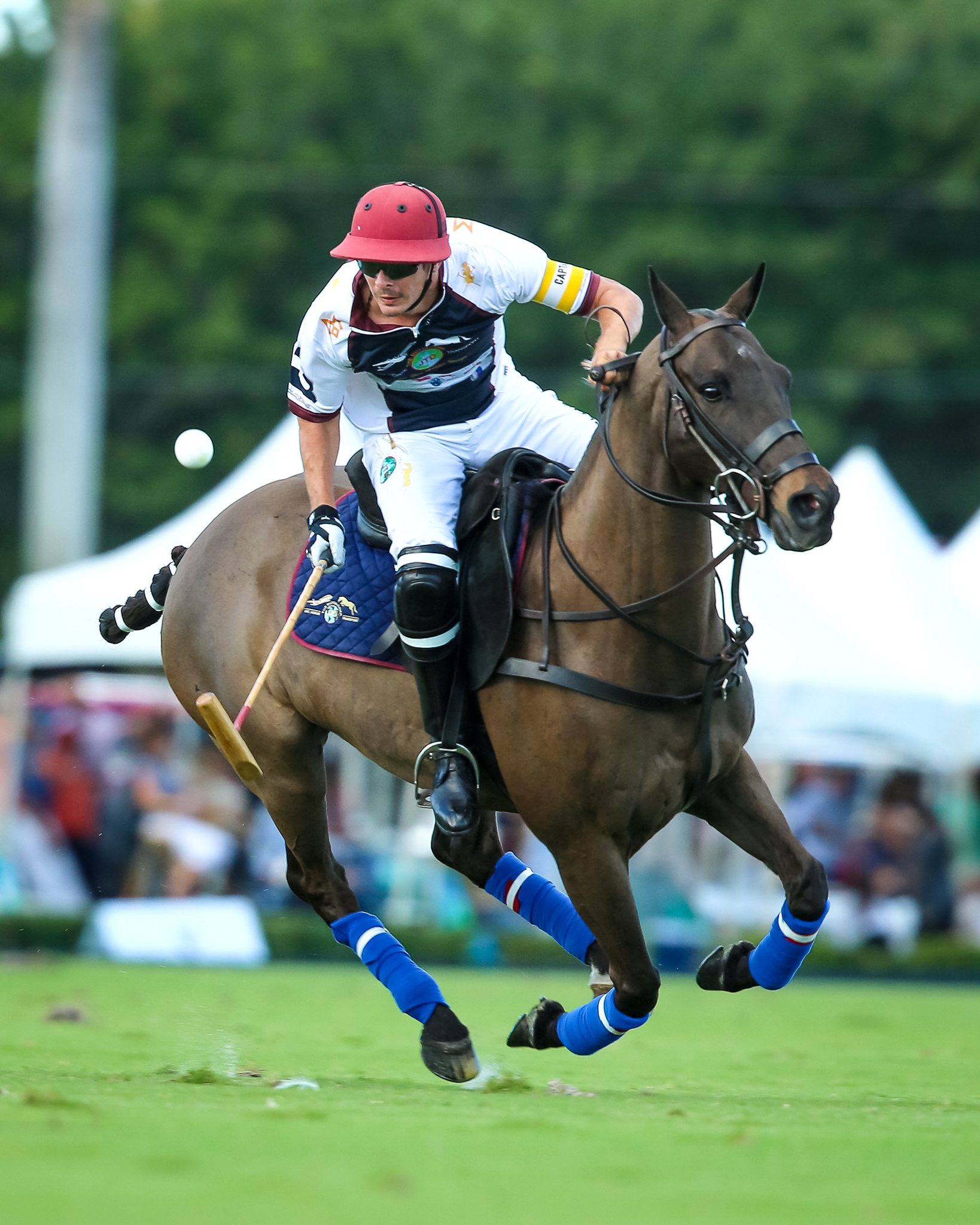 In capturing his first Best Playing Pony award, Coquito's best play of the tournament may have been in the tense game against SD Farms, that came down to the final seconds. In need of his best horse, Colombres utilized Coquito in the sixth chukker with the score tied at 12-12. On a penalty 5, Colombres sat back, watching the play develop until the opportunity came for Coquito to quickly jump forward in the play. Stealing the ball from 100 yards out, Coquito deftly blew past the remaining SD Farms defender to give Colombres the game winning goal and keep Dutta Corp's undefeated streak alive.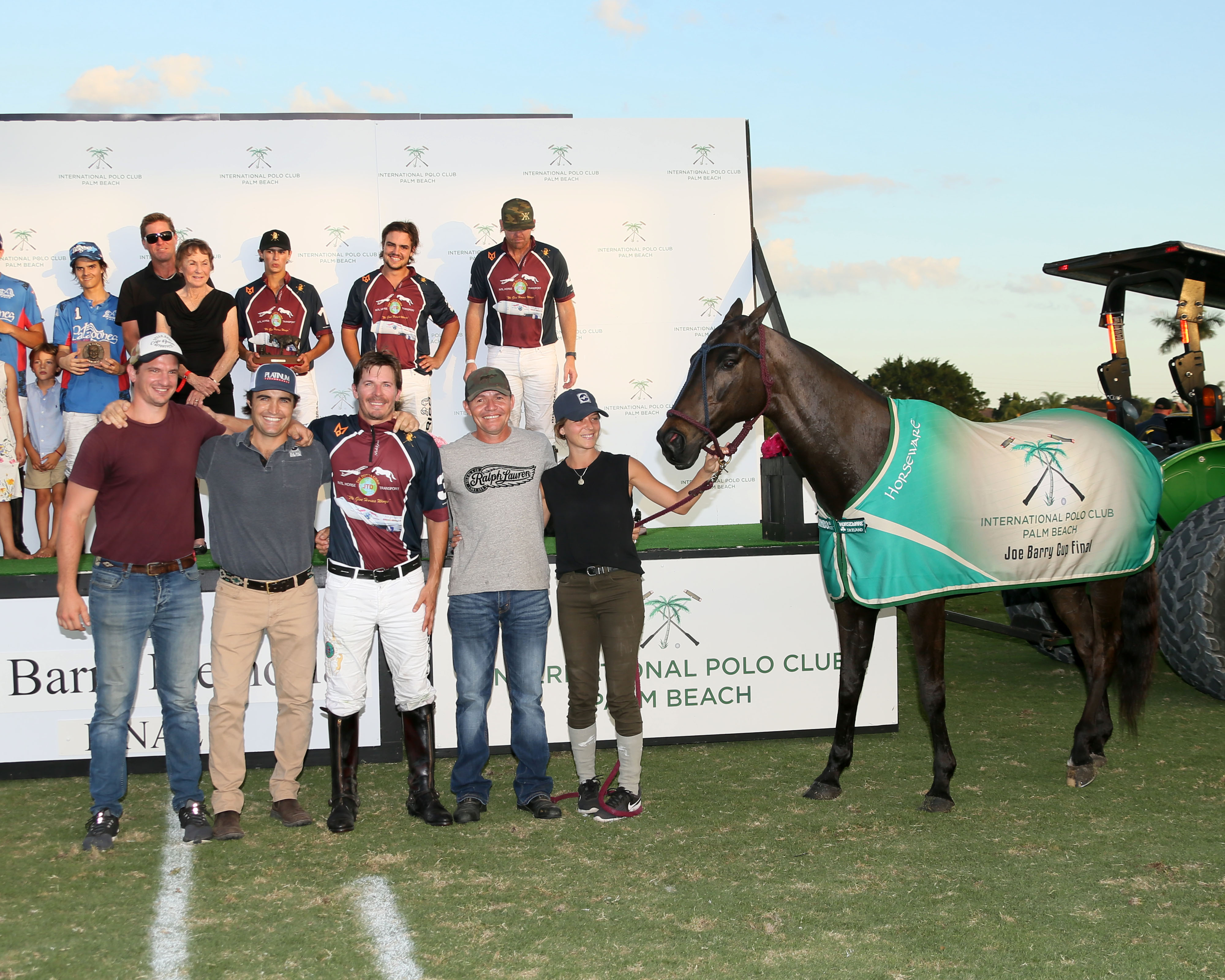 Colombres has shown a confidence while on Coquito, helping him excel in a running style of play that has proved to be successful for Dutta Corp. Coquito can be seen running smoothly, while Colombres displays his exceptional ball handling, yet quickly responds to a change of pace and direction that allows Colombres to maintain possession and lead the Dutta Corp attack. Working with Coquito for multiple years now, the familiarity of Colombres each time he is on Coquito gives him the extra boost needed to play at this elite level. Receiving him a little green from Argentina and improving each subsequent year, Colombres will use Coquito when Dutta Corp needs him most, as they look to continue their undefeated run into the Ylvisaker Cup this Saturday at the International Polo Club Palm Beach.