Jeff Hall's Àngel
Following a successful summer in Santa Barbara where he reached all three 16-goal finals and a fall season with BTA in Houston, Jeff Hall entered the 2019 season at the International Polo Club Palm Beach with high expectations. His strong performance in the Ylvisaker Cup highlighted his importance in La Indiana's success as he helped lead them into the semi-finals.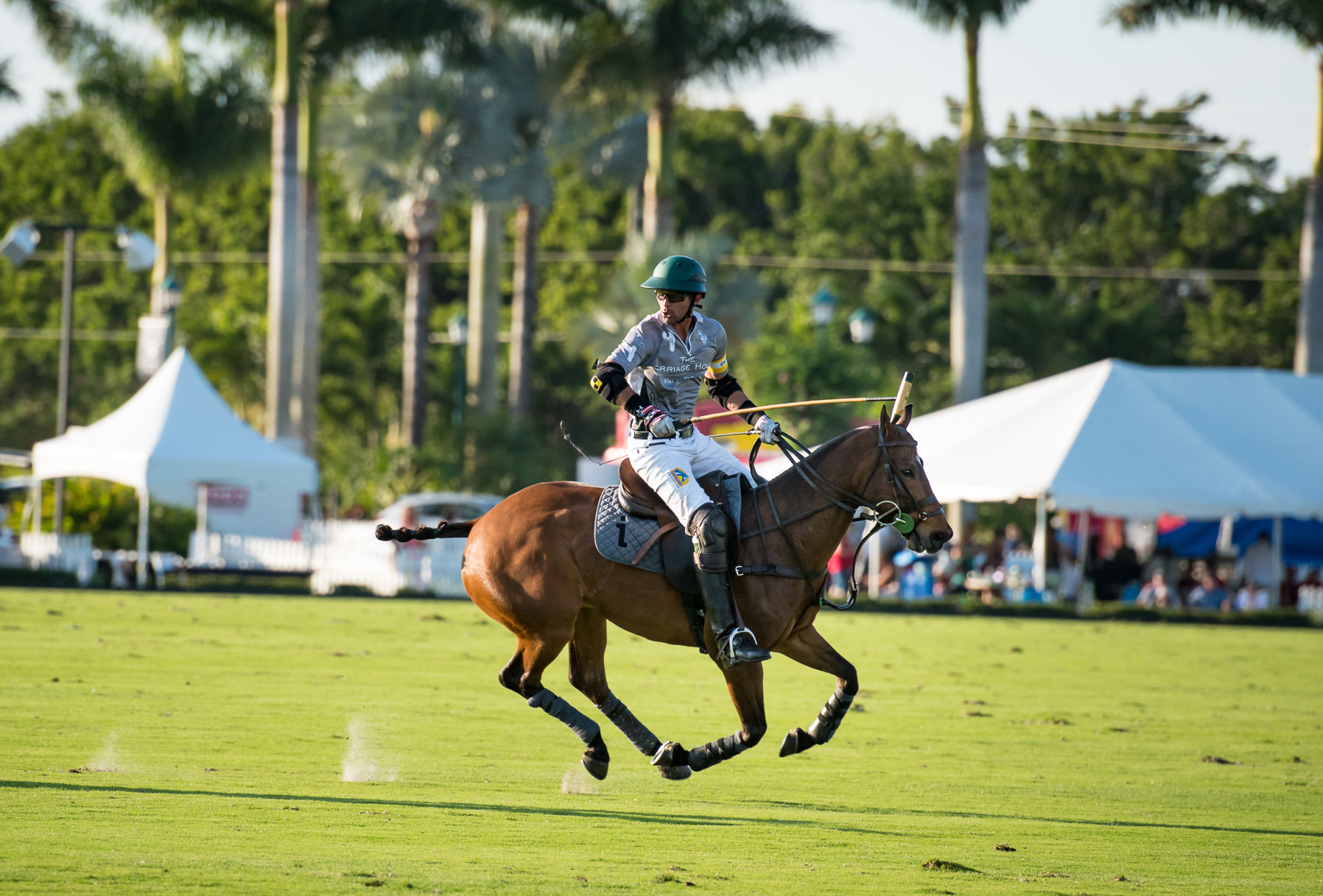 Calling Texas home, Hall has his own breeding operation at his New Pueblo Ranch, based just outside of Houston. As one of the USA's highest rated players with a seven-goal handicap, he is often playing elite-level horses that are considered some of the top horses in Texas, if not the country. His exceptional string of horses come from both his own breeding program, as well as other established horse breeders and trainers in the Houston area.
Through his opening four games, Hall has utilized exceptional horse power, including a 10-year old Chestnut Mare named Àngel who came from Marcos Villaneuva in Texas. Growing up under the tutelage of his father Guillermo in Buenos Aires, Villaneuva fell in love with polo at a young age attending vet visits along with training sessions to learn the ins and outs of training elite polo ponies. Now with the Rocking P organization, Villaneuva still competes as a player but has become a respected horse trainer and has provided Hall with a horse that has the exceptional speed and agility to play at the high-goal level. In La Indiana's most recent game in the Ylvisaker Cup against Pilot, Hall rode Àngel in the third chukker, with a noticeable play that displayed both Hall's comfort on, and the agility of, the Chestnut Mare.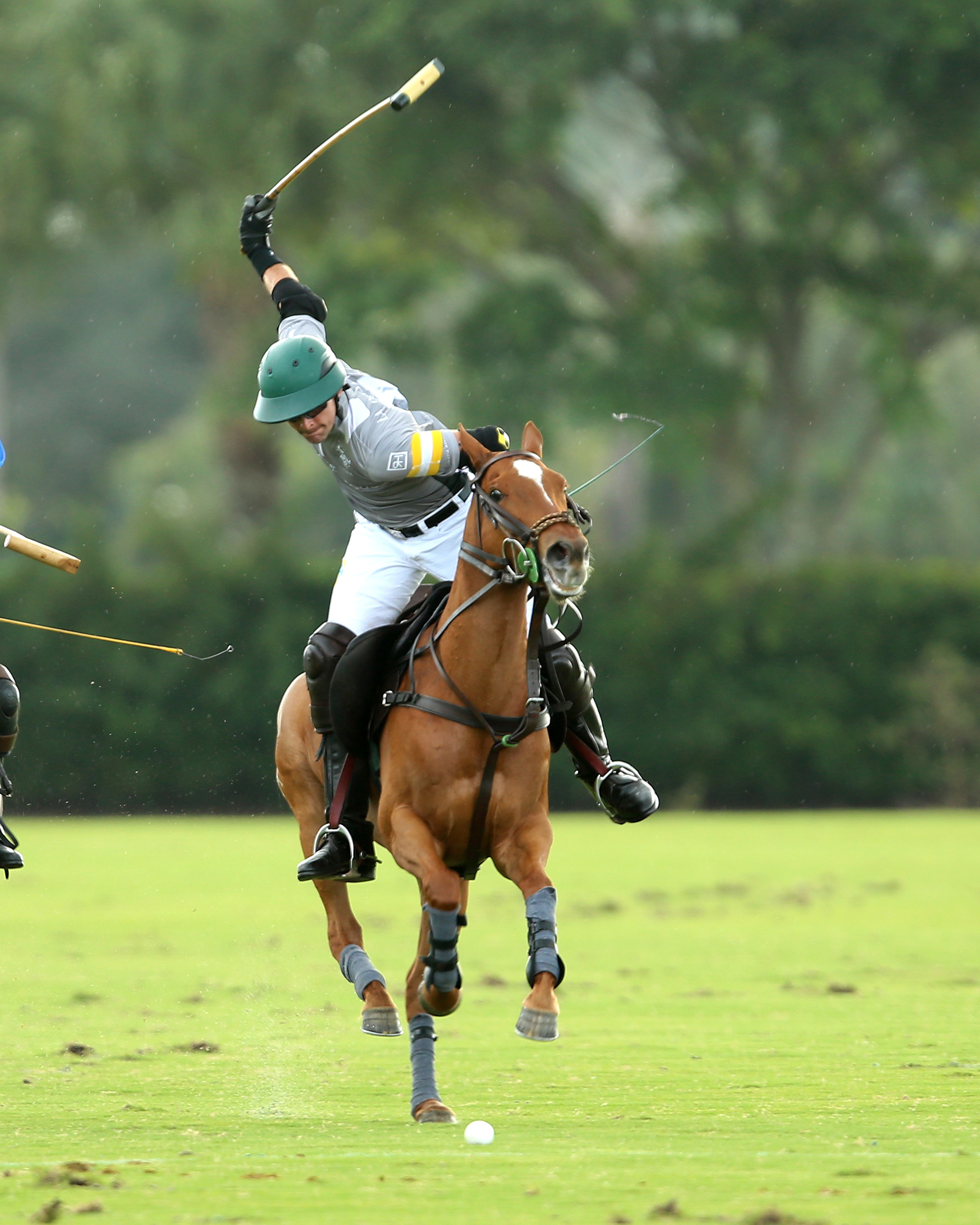 A throw-in early in the chukker saw the ball ricochet towards the front of the line-up and despite facing the opposite direction, Àngel turned in an instant and shot down the line with lightning speed to pick up the foul call against a Pilot team that was left surprised by Hall's ability to get onto the right of way in time. In the #4 position, Hall has been the defensive anchor for La Indiana and this has best been seen while on Àngel, as he accelerated ahead of oncoming Pilot players to turn play with a series of effective backhands.
Entering the highly anticipated GAUNTLET OF POLO™ Series, Hall will rely on the 10-year old mare, primarily in the third chukker to lead La Indiana into the opening game of the C.V. Whitney Cup on Wednesday at 10am, where they will square off against Santa Clara.