Ylvisaker Cup Finals Preview: La Indiana vs. Patagones
The finale to the 2020 18-goal season at the International Polo Club Palm Beach features an intriguing match-up between La Indiana (Michael Bickford, Jeff Hall, Facundo Obregon, Esteban Panelo) and Patagones (Joaquin Avendano, Benjamin Avendano, Santiago Wulff, Santiago Toccalino), with the Ylvisaker Cup champion to be determined on the U.S. Polo Assn. Field 1. Utilizing very similar line-ups, La Indiana and Patagones have impactful 2-goal players in the #1 position and the two tournament scoring leaders in Facundo Obregon and Santiago Toccalino anchoring the back of the game.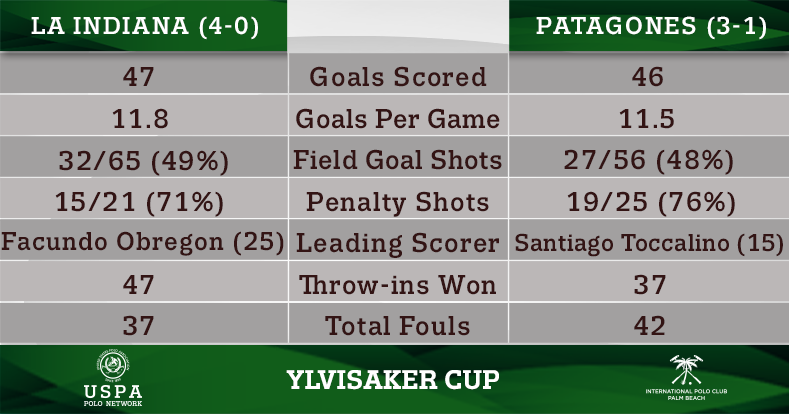 The lone undefeated team in the tournament, La Indiana's success can be attributed to a balanced attack that has seen contributions from all four players from the field. Michael Bickford has been steady in the #1 position, scoring five goals while continually providing space for La Indiana's dynamic duo of Jeff Hall and Facundo Obregon. Scoring 11 and 12 field goals respectively on over 60% shooting, Hall and Obregon have been the backbone of the La Indiana attack, in part due to the support of their 4-goalers, who have all stepped up at varying times. Three different four-goalers have put on the La Indiana jersey in the tournament, beginning with Santiago Gomez Romero and Esteban Panelo, who have both added three goals along with their strong defensive play. Injuries forced both to the sideline, creating an opportunity for Sterling Giannico, in an impressive semi-final performance, accumulating three assists.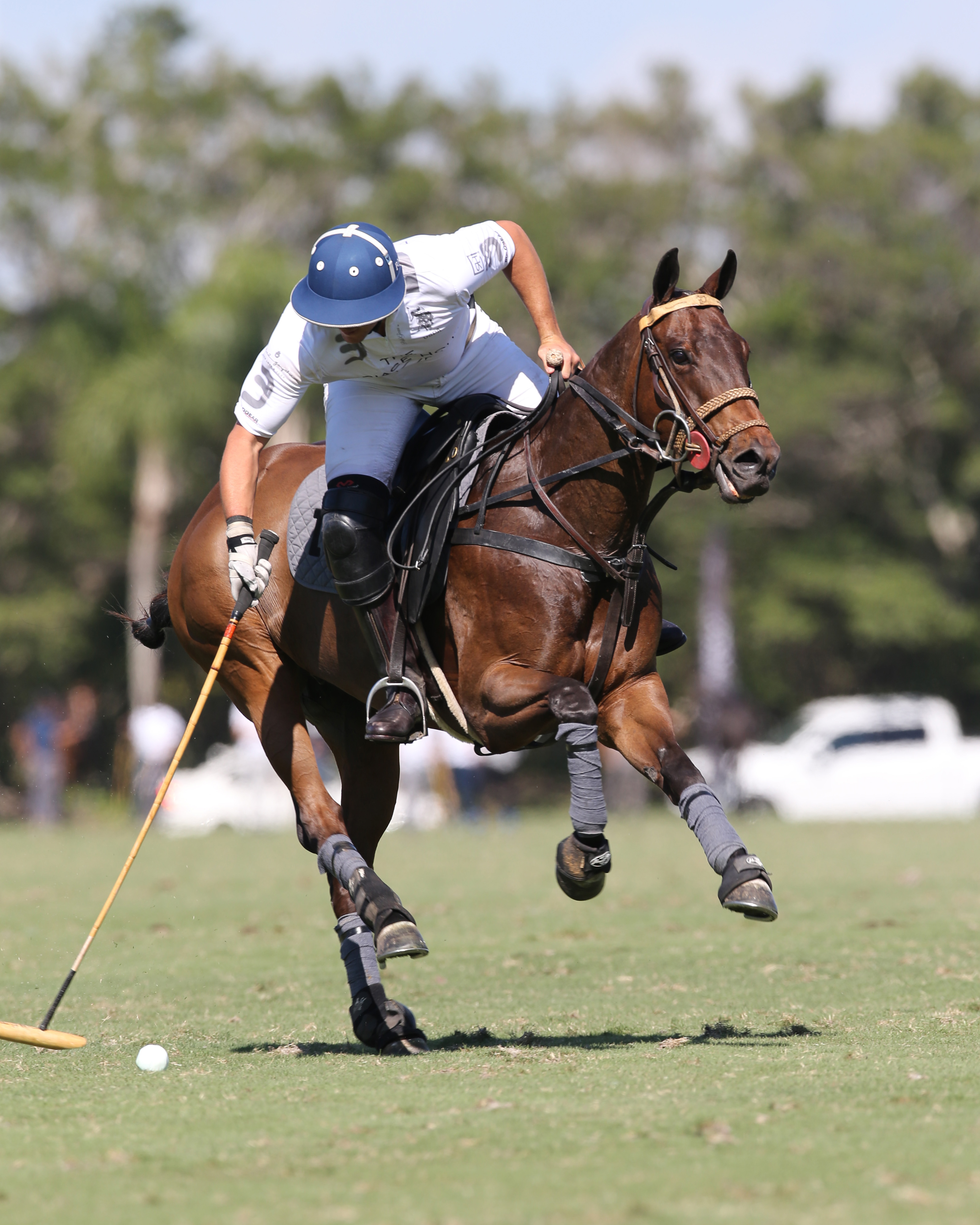 Patagones has faced adversity of their own, with the player of the tournament at the time, Tomas Garcia del Rio, removed from the line-up due to injury, yet his replacement Santiago Toccalino has performed just as well, leading Patagones into the semi-finals. An outstanding 15 goals in just 11 chukkers, Toccalino has scored on a variety of runs to goal and accurate 10 for 11 penalty shooting, pushing Patagones into the final. Santiago Wulff's support on the defensive end has allowed for the offensive outburst from Toccalino and Garcia del Rio, while his ability to pass the ball downfield with accuracy cannot go unnoticed when examining Patagones' attack. A common target downfield, Joaquin Avendano has been a standout player in the tournament, with his eight field goals ranking him in the top 10 of all players, in large part due to his accurate 73% shooting. The consistency of offense from Joaquin and brother Benjamin Avendano in the #1 and #2 positions has been crucial to Patagones' success in reaching the final.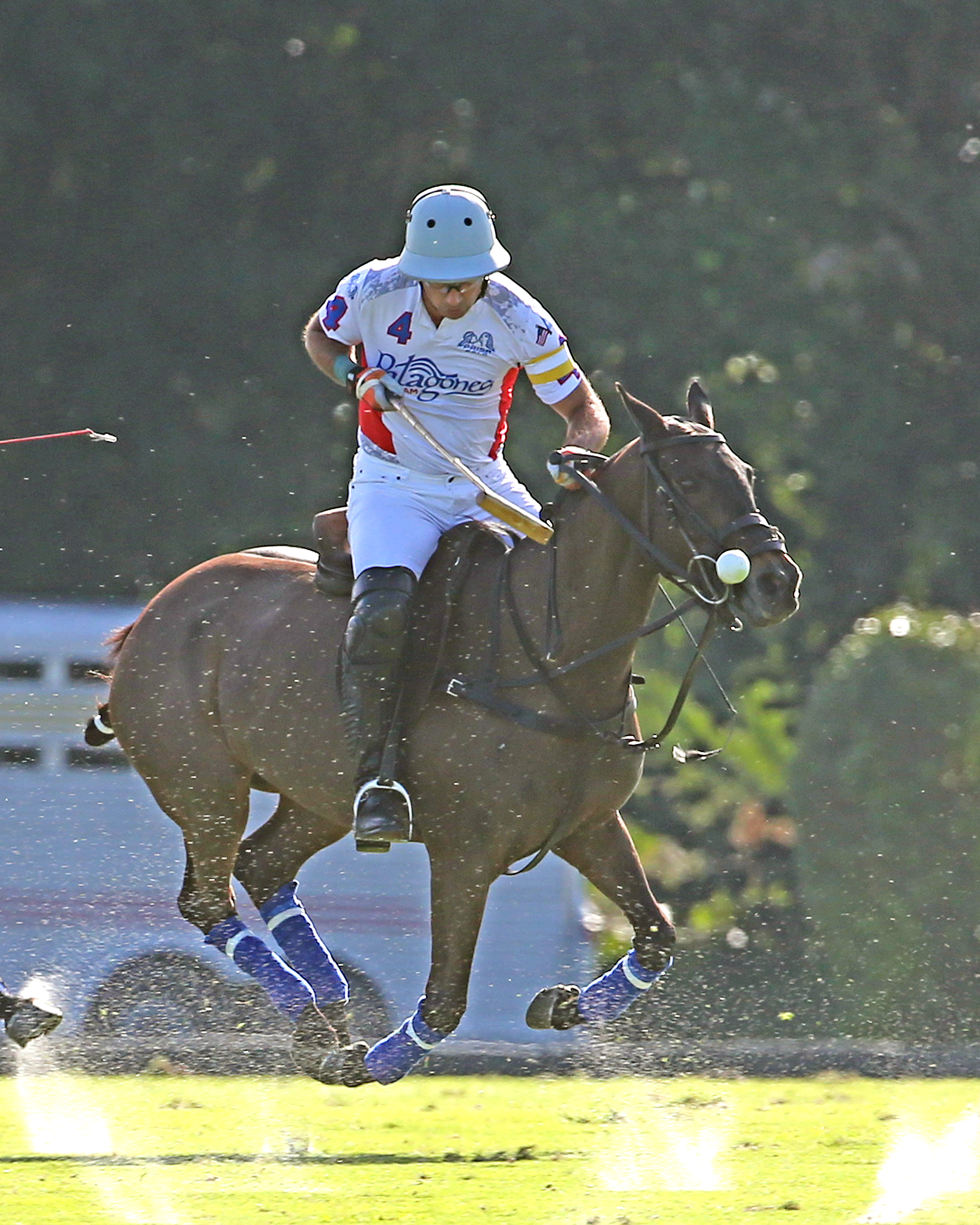 The outcome of Sunday's final may be decided on the penalty line as La Indiana and Patagones have scored the most penalty goals of any team. Obregon and Toccalino have both converted at over 80%, capitalizing on any error from their opponents. While both teams have scored at a high rate from the penalty line, they have also tended to concede fouls, committing the 2nd and 3rd most fouls in the tournament. If the game stays in open play, La Indiana can rely on their tournament leading 32 field goals, 50% of which have been assisted as part of a quick passing attack. Little separates the two finalists, leaving spectators eagerly awaiting what could be a close, hard fought match on Sunday at IPC to decide the 2020 Ylvisaker Cup champion.
Need tickets for Sunday's final? Click here now!