Preview of the 2019 Joe Barry Cup Final
Dutta Corp vs. Patagones
With Dutta Corp claiming the first two meetings of the season, the third edition of Dutta Corp vs Patagones promises to be the most exciting game yet, with the 2019 Joe Barry Cup on the line.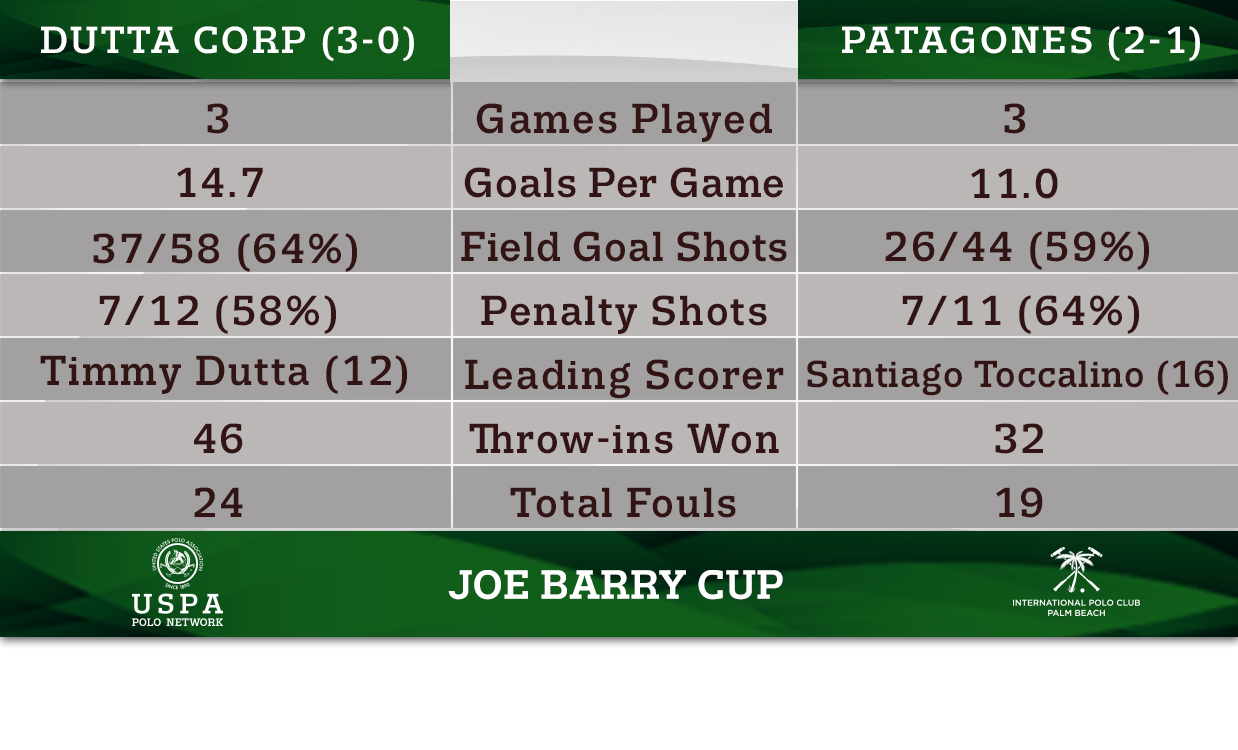 Dutta Corp enters the final with a perfect 4-0 record on the season, in large part due to a balanced offense that sees all four of their players in the top six in scoring. Along with tournament standout Gringo Colombres, Timmy Dutta has been a revelation for Dutta Corp, moving into third in tournament scoring with 12 goals after his six-goal performance against Patagones. Tied for the lowest handicap rating of any player in the Joe Barry Cup at 2-goals, Dutta has been a critical factor in Dutta Corp's success, receiving the ball downfield and finishing with accuracy around goal, even when under pressure. With Dutta commanding the defense's attention, space has opened up in the middle of the field for Lucas Diaz Alberdi and Colombres, who have been a proficient duo on the attack. Opening the tournament with an astounding 20 straight conversions from the field, Alberdi and Colombres have cooled off, but remain as dangerous as ever, both shooting over 65%. Lastly, Kris Kampsen has been the steady presence that has driven Dutta Corp forward, playing an effective role defensively, while putting his teammates in a position to succeed, ranking third in assists with 8.
Patagones counters with an elite back line that features tournament scoring leader Santiago Toccalino and Tomas Garcia del Rio, that have been strong defensively, while also being in sync to begin their attacks. Not only leading the tournament in shot attempts, Toccalino also leads all players in shot accuracy, converting 74% of his shots, resulting in a dynamic player that each opponent has struggled to contain. Yet the scoring prowess of Toccalino can be attributed to the rest of his team, with Garcia del Rio assisting on 11 of his team's goals and the Avendano brothers, Benjamin and Joaquin, blocking defenders downfield to push them away from the ball. Benjamin Avendano has also provided a good scoring option for Patagones, scoring the second most field goals on the team with six.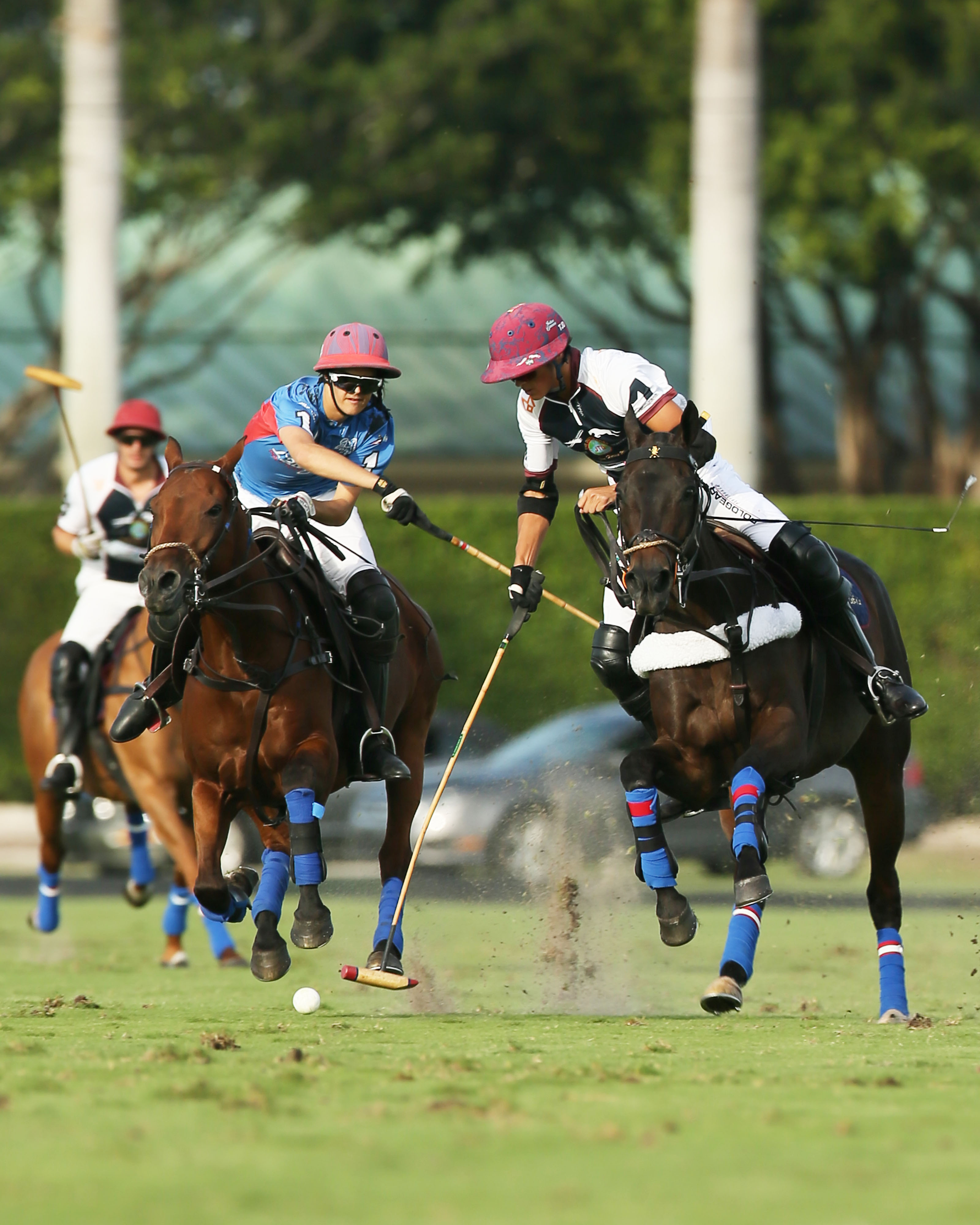 Sunday's final will determine if Patagones can hand Dutta Corp their first defeat of the season, and to do so, they will need to slow Dutta Corp over the first two chukkers of the game. Dutta Corp has scored 20 goals in the first two chukkers alone, eight more than the next closest team. Building large leads, Dutta Corp has then been able to manage the rest of the game with strong possession, thanks to dominance in the throw-ins, where they average a tournament best 15.4 throw-in wins per game. Despite Dutta Corp's balanced offense, Patagones' focus will still be on Gringo Colombres as he has shown the ability to take over games with his scoring, as well as with his 12 assists to lead all players. Both games between Dutta Corp and Patagones have been decided by two goals or less so the Joe Barry Cup final is set to be another exciting affair on U.S. Polo Assn. Field 1.