For Immediate Release
Wellington, FL – January 1, 2019 – The opening game of the 2019 high-goal season at the International Polo Club Palm Beach saw Dutta Corp (Timmy Dutta, Gringo Colombres, Lucas Diaz Alberdi, and Kris Kampsen) narrowly edge Patagones (Joaquin Avendano, Benjamin Avendano, Tomas Garcia de Rio, and Santiago Toccalino) 11-10 to claim the Herbie Pennell Cup in front of the grandstand on Field 1 – Home of U.S. Polo Assn.
Despite receiving 11 penalty attempts in the game, Patagones was left a goal short as Dutta Corp controlled open play, scoring all but two of their goals from the field. The duo of Lucas Diaz Alberdi and Gringo Colombres led the way with four field goals each, while Kris Kampsen added two penalty conversions in the victory.
Dutta Corp raced out to the early 6-3 lead behind their defensive performance, holding Patagones to zero field goals until late in the third chukker, but it was Tomas Garcia del Rio that led the comeback, scoring his fourth goal to end the half and bring Patagones within one goal at 6-5. The two teams traded goals throughout the second half, with neither able to separate themselves in the back and forth affair. With the score tied at 10-10 in the final chukker, Gringo Colombres broke the tie and claimed the 11-10 victory for Dutta Corp. Colombres was named Most Valuable Player and "Fino Conejo" played by Benjamin Avendano recieved the Best Playing Pony award.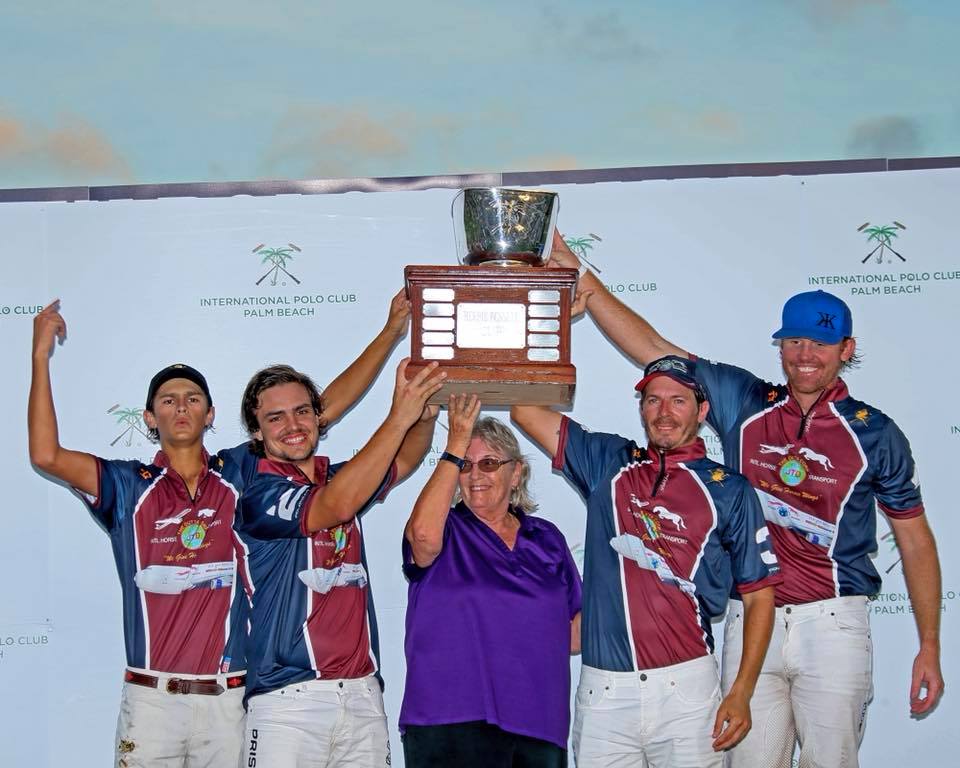 The IPC season continues this week with the start of the Joe Barry Cup. The first game takes place on Thursday, January 3 at 10am with teams Santa Clara and Dutta Corp.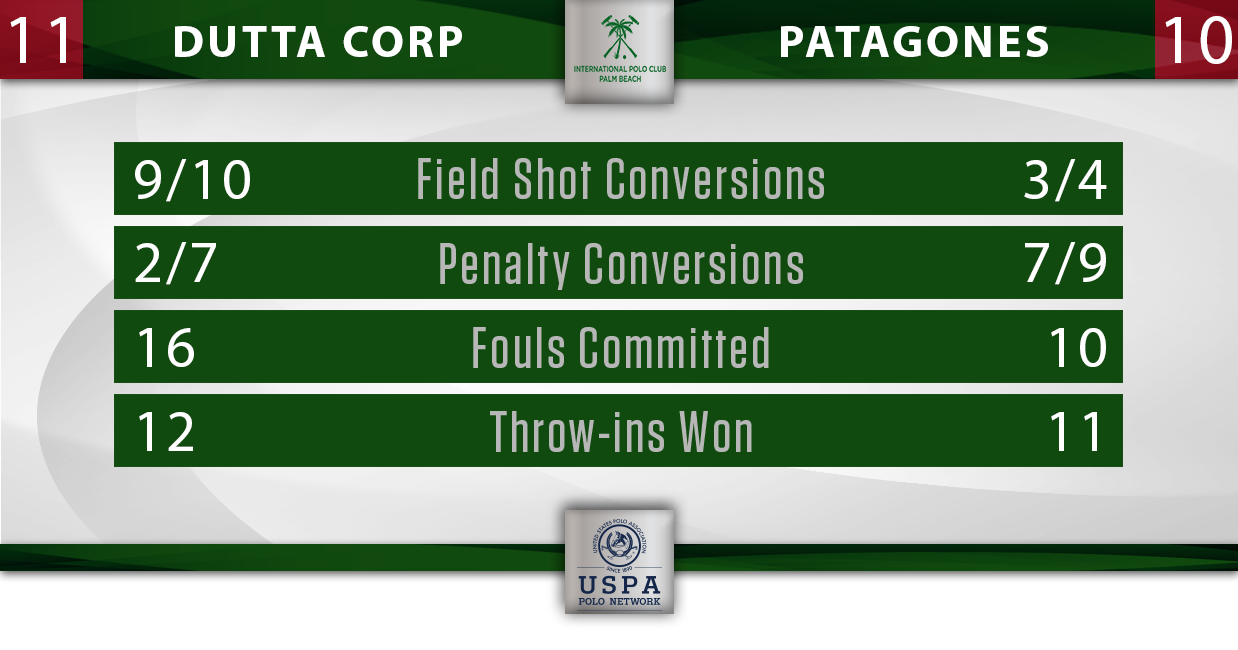 Photo credit to Alex Pacheco/IPC. Graphics by International Polo Academy. These photographs/stats may be used one time only in conjunction with this press release.
About the International Polo Club Palm Beach
The International Polo Club Palm Beach (IPC) is the premier polo destination in the world, hosting the largest field of high-goal teams and the most prestigious polo tournaments in the United States. Polo enthusiasts descend upon Wellington, FL each winter season to enjoy their love of the sport at the most prominent polo facility in the country. The 2019 Palm Beach Polo Season opens Sunday, December 30, 2018 and concludes 17 weeks later with the U.S. Open Polo Championship® Final on April 21, 2019. Polo matches are open to the public, with a wide range of hospitality and guest seating that includes elegant grandstand viewing, field tailgating, stadium seating, field-side champagne brunch at The Pavilion, and exclusive sponsor boxes. See more at www.internationalpoloclub.com.
IPC MEDIA CONTACT:
Caroline Roche
International Polo Club Palm Beach
croche@equestriansport.com