A day after the exciting conclusion of the C.V. Whitney Cup, play continued at the International Polo Club Palm Beach with the second day of the USPA Gold Cup® featuring two games. Dutta Corp made a statement in the early match of the day, defeating Cessna 12-6 in an impressive performance, while Postage Stamp Farm continued their winning ways in the 14-9 victory over Santa Clara.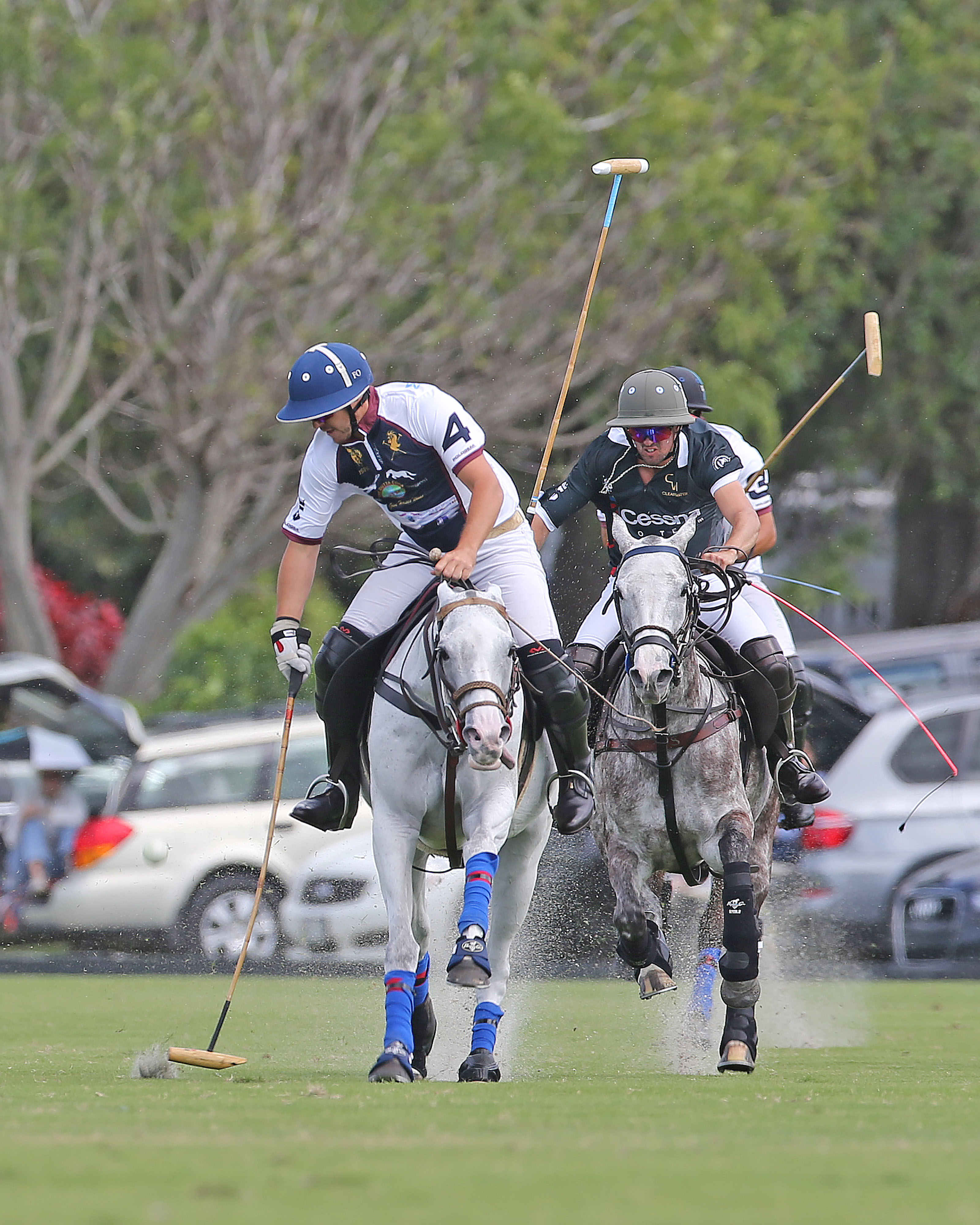 In their tournament debut, Dutta Corp excelled from the opening chukker, overwhelming Cessna with a fast-paced passing attack that effectively utilized Timmy Dutta in the #1 position. Leading all players with six goals in the game, Dutta finished with accuracy in behind the Cessna defense as part of a dominant first half that saw Dutta Corp outshoot Cessna 15-2 from the field. Held to just six goals, Cessna was unable to produce a consistent attack against the Dutta Corp defense in the convincing defeat.
After conceding an early penalty two to Ezequiel Martinez Ferrario, Dutta Corp raced into the lead on two field goals from Dutta, along with penalty conversions from both Facundo and Mariano Obregon, dominating possession and keeping Cessna pinned in their own half. Dutta Corp's relentless attack continued throughout the rest of the first half as Cessna was unable to slow their opponent's organized, balanced offense. The duo of Dutta and Facundo Obregon added two field goals each, while Lucas Diaz Alberdi and Mariano Obregon forced turnovers to finish the half with a commanding 8-1 lead.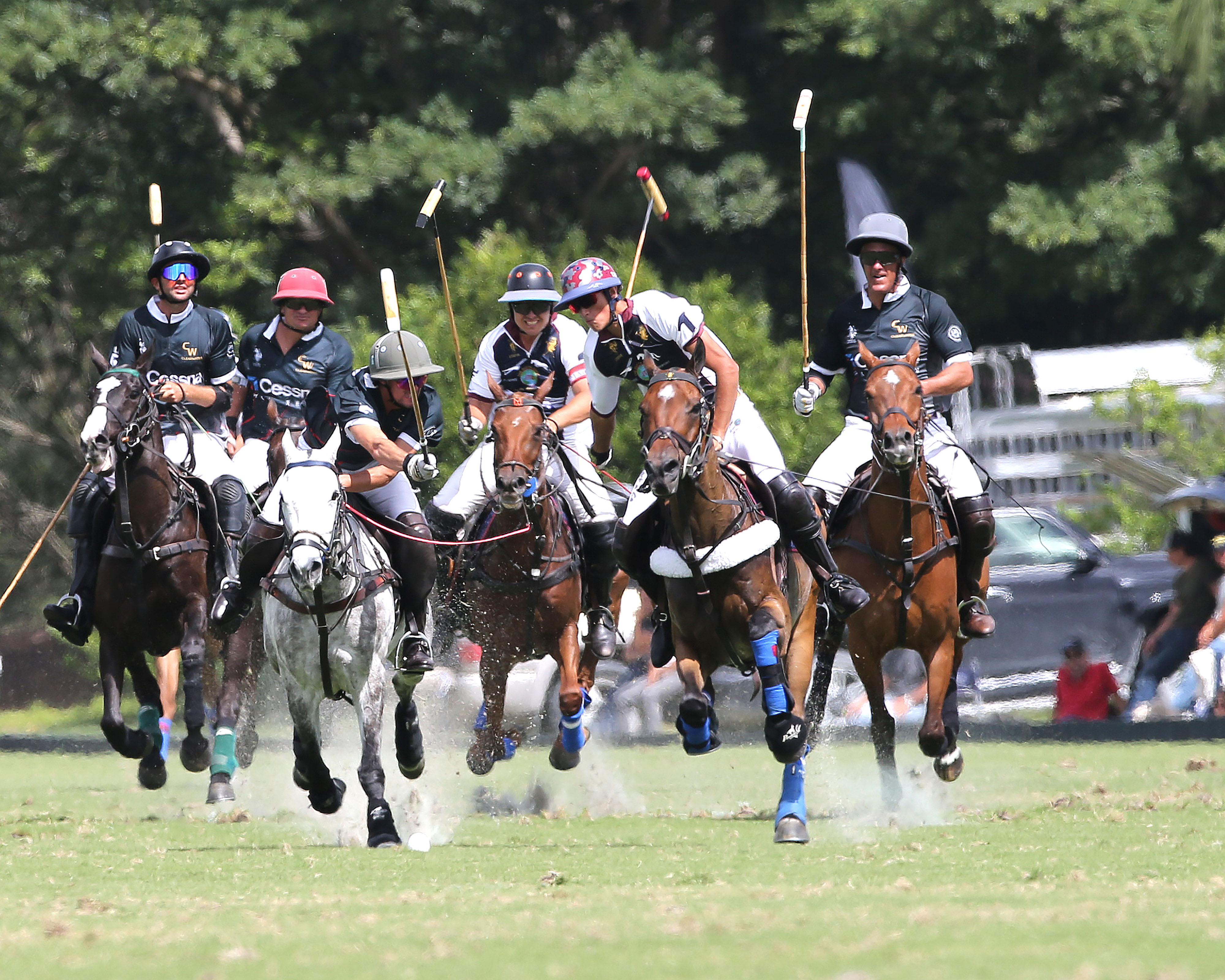 Cessna entered the second half in need of instant offense, Felipe Marquez scored Cessna's first field goal of the game, but that was the only opportunity Dutta Corp allowed, pushing forward at a lightning quick pace to further increase their lead. Dutta's fifth and sixth goals of the game extended his team's lead to nine with just two chukkers remaining. Managing their advantage, Dutta Corp sat back resulting in Cessna finding their only offense of the game as goals from Chip Campbell, Ferrario and Marquez brought the score within six, but that was as close as they were able to get, ultimately falling 12-6.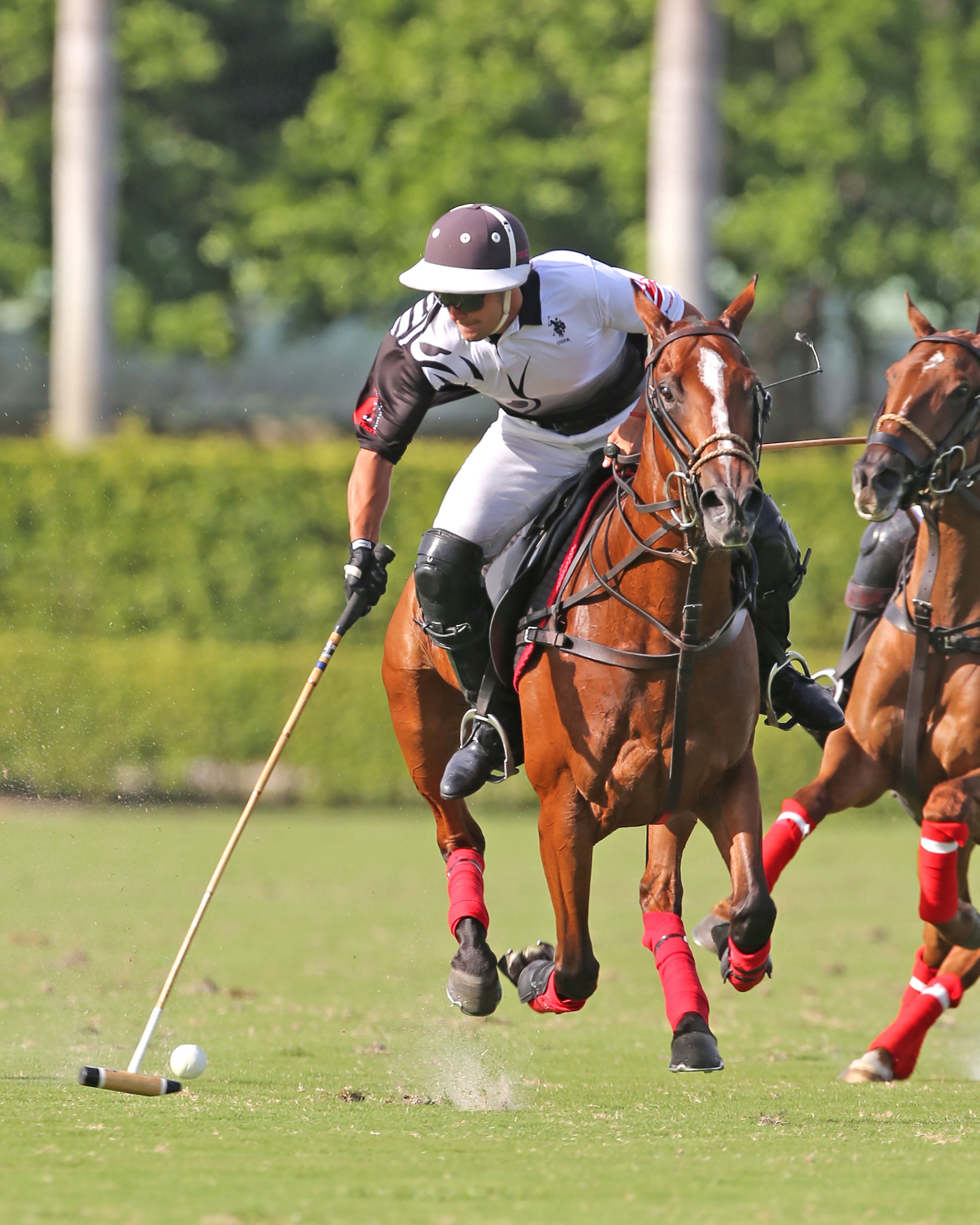 Entering the USPA Gold Cup® with an undefeated record, Postage Stamp Farm missed out on the semi-finals due to a penalty shoot-out, but they continued their strong play against Santa Clara behind the young duo of Peke Gonzalez and Felipe Tro, playing in place of Annabelle Gundlach. Combining for 11 of their team's 14 goals, the duo was effective on the attack, allowing Mariano Aguerre and Lerin Zubiaurre to man the back and slow the counterattack of Santa Clara in the five-goal victory.
A quick start for Santa Clara led to field goals from Henry Porter and Luis Escobar as they effectively found space on runs to goal to stun Postage Stamp Farm early. A penalty two conversion from Gonzalez ended the opening chukker with Postage Stamp Farm relying on goals from the penalty line throughout the second chukker. Gonzalez continued to convert at a high rate, making both attempts from the 60-yard line to give Postage Stamp Farm their first lead of the game. Santa Clara struggled to generate scoring opportunities, failing to find the scoreboard in the third chukker, resulting in Postage Stamp Farm continuing to rely on the offensive prowess of Gonzalez, who finished the half with five goals and heavily contributing to their 6-3 lead.
Moving forward in the game, Ignatius Du Plessis scored consecutive goals for Santa Clara to begin the second half, but Postage Stamp Farm utilized the pass to respond with three goals of their own, including Tro's first goal. Fouls hampered Santa Clara's ability to comeback in the game, conceding two more penalty goals to Gonzalez, including two yellow cards to Du Plessis that sent him off in the crucial sixth chukker. Santa Clara attempted to close the deficit beginning with a field goal from Matias Magrini, but coming up clutch in the final minutes, Tro scored two goals to highlight Postage Stamp Farm's 14-9 victory.
All photos ©Alex Pacheco.