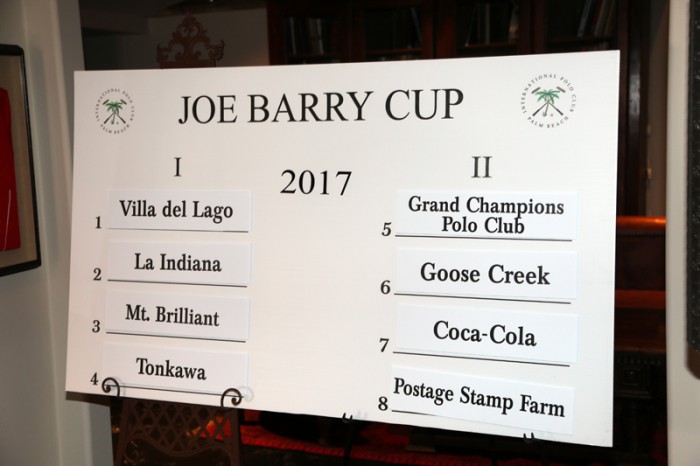 All photos © David Lominska
A pre-holiday gathering of high-goal players and patrons attended a festive draw party Dec. 23 for the 2017 Joe Barry Memorial Cup 20-goal tournament. The event took place at the 7th Chukker restaurant at the International Polo Club Palm Beach.
Front and center were Goose Creek patrona Maureen Brennan, and of course Nic Roldan and Kris Kampsen, who can always be counted on to liven up a soiree. Others included Costi Caset (Tonkawa), Agustin Obregon (Villa del Lago), Julian Hipwood (Mt. Brilliant), Ruki Baillieau (La Indiana), Juancito Bollini (Grand Champions) and Del Walton (Coca-Cola).
Draw results:
Bracket I
Villa del Lago: Jim Zenni, Hilario Ulloa, Agustin Obregon, Carlucho Arellano
La Indiana: Michael Bickford, Jeff Hall, Mike Azzaro, Ruki Baillieu
Mt. Brilliant: Bo Goodman, Jason Crowder, Santiago Chavanne, Julian Daniels
Tonkawa: Jeff Hildebrand, Sapo Caset, Costi Caset, Facundo Obregon
Bracket II
Coca-Cola: Gillian Johnston, Julian de Lusarreta, Julio Arellano, Del Walton
Goose Creek: Maureen Brennan, Peke Gonzalez, Mariano Gonzalez, Tomas Garcia del Rio
Grand Champions: Grant Ganzi, Inaki Laprida, Nic Roldan, Juancito Bollini
Postage Stamp: Annabelle Gundlach, Brandon Phillips, Mariano Aguerre, Kris Kampsen
The Joe Barry Memorial Cup opens Wednesday, Jan. 4. The final is Sunday, Jan. 22.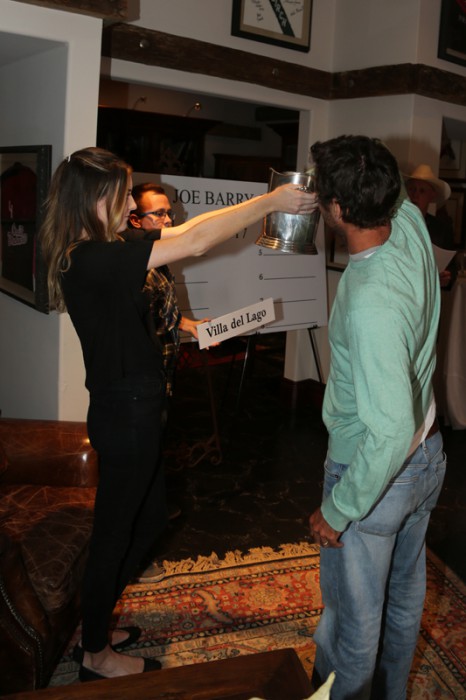 Agustin Obregon draws for Villa del Lago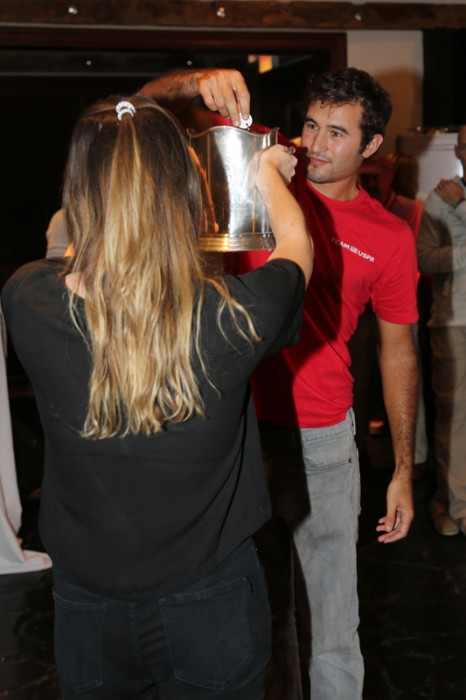 Costi Caset for Tonkawa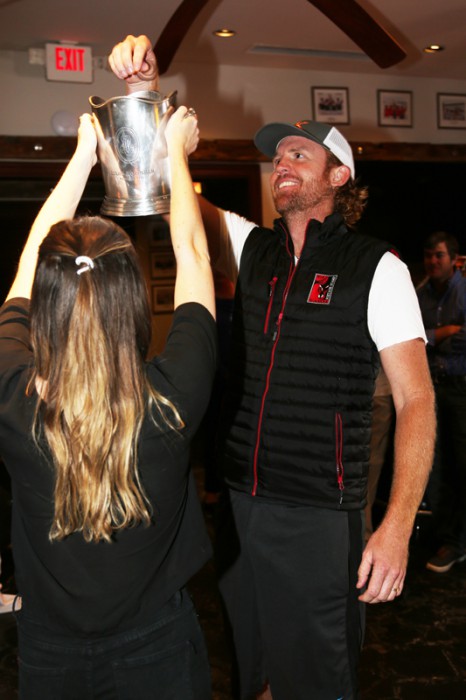 Had to hold it high for "Big Bird" Kris Kampsen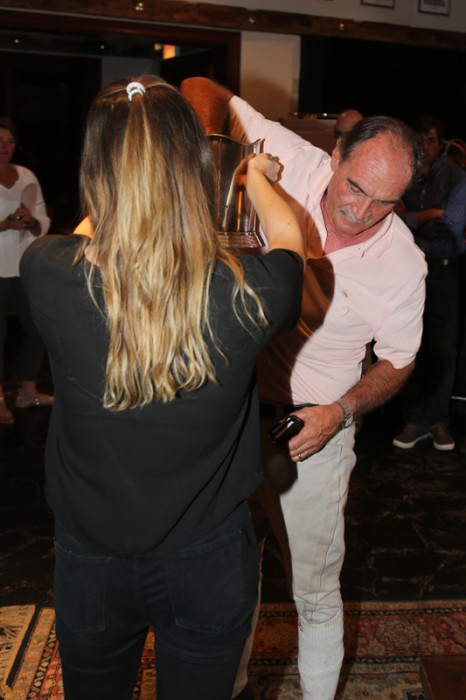 Julian Hipwood digs for Mt Brilliant
2017 Joe Barry Cup
Bobby Barry Subsidiary
Wednesday, January 4
Noon      Villa del Lago vs. La Indiana
3pm       Mt. Brilliant vs. Tonkawa
Thursday, January 5
Noon      Grand Champions Polo Club vs. Goose Creek
3pm       Coca Cola vs. Postage Stamp Farm
Saturday, January 7
Noon      La Indiana vs. Tonkawa
3pm       Villa del Lago vs. Mt. Brilliant
Sunday, January 8
Noon      Goose Creek vs. Postage Stamp Farm
3pm       Grand Champions Polo Club vs. Coca Cola
Wednesday, January 11
Noon      Villa del Lago vs Tonkawa
3pm       La Indiana vs. Mt. Brilliant
Thursday, January 12
Noon      Grand Champions  vs. Postage Stamp Farm
3pm       Goose Creek vs. Coca Cola
Sunday, January 15
"Mini-Quarters"     #2 in Bracket I vs. #3 in Bracket II
#3 in Bracket I vs. #2 in Bracket II
Wednesday, January 18
Noon      Semifinal 1: Bracket I winner vs. Quarterfinal winner
3pm       Semifinal 2: Bracket II winner vs. Quarterfinal winner
Sunday, January 22
Noon     Bobby Barry Cup Final (Fourth place teams in each bracket)
3pm       Final of the Joe Barry Cup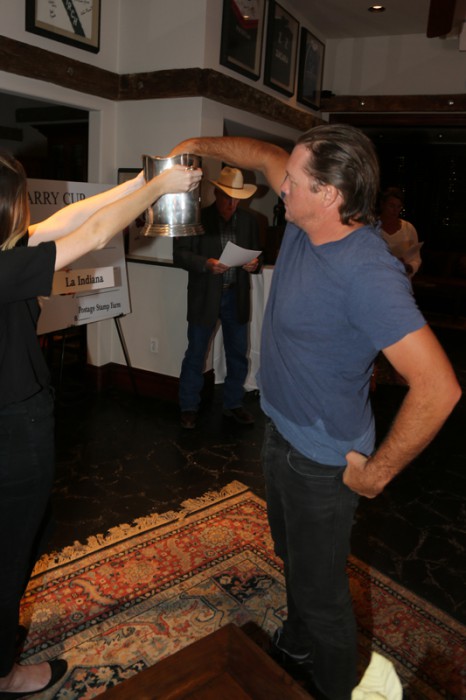 Ruki Baillieau drawing for La Indiana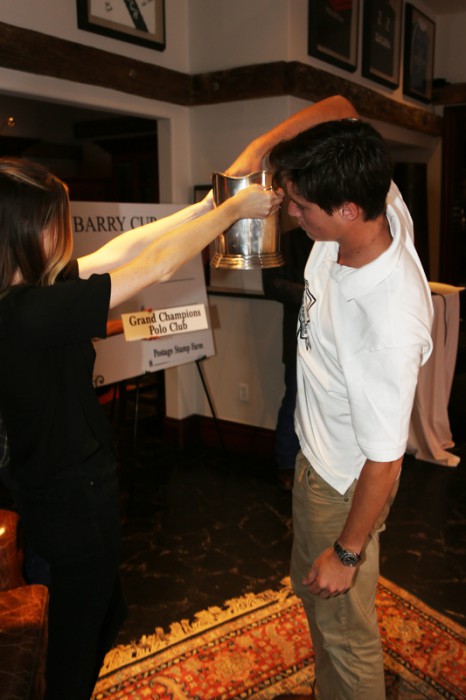 Juancito Bollini for Grand Champions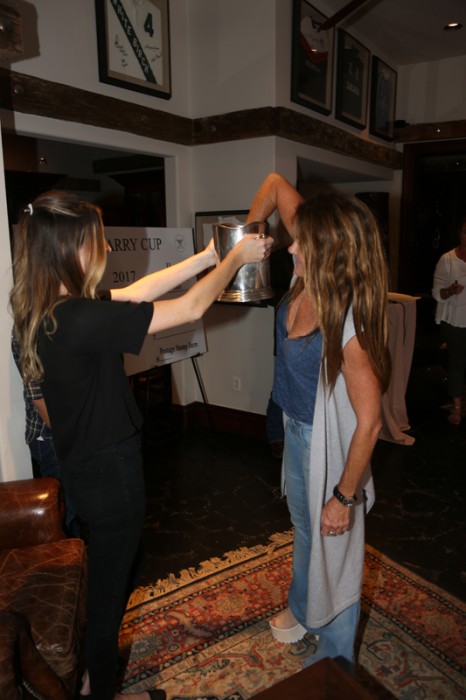 Patrona Maureen Brennan draws for Goose Creek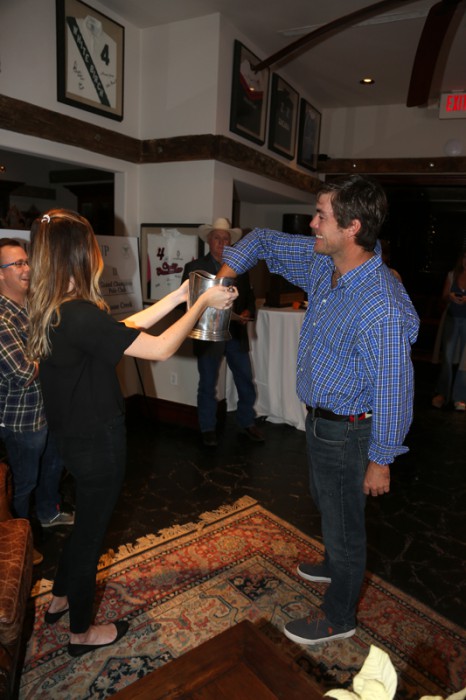 Del Walton draws for Coca-Cola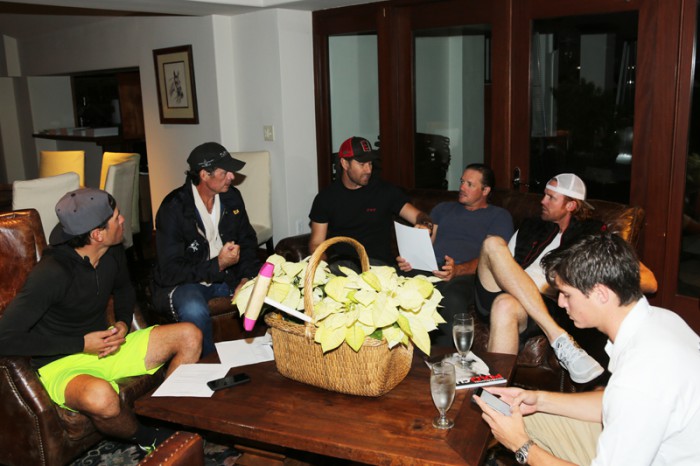 Players discuss the upcoming tournament