Coca-Cola Claims Victory in Opener of CaptiveOne U.S. Open Polo Championship®
The final leg of the Gauntlet of Polo™ began at the International Polo Club Palm Beach with Coca-Cola defeating La Indiana 12-10 in the first game of the CaptiveOne U.S. Open Polo Championship.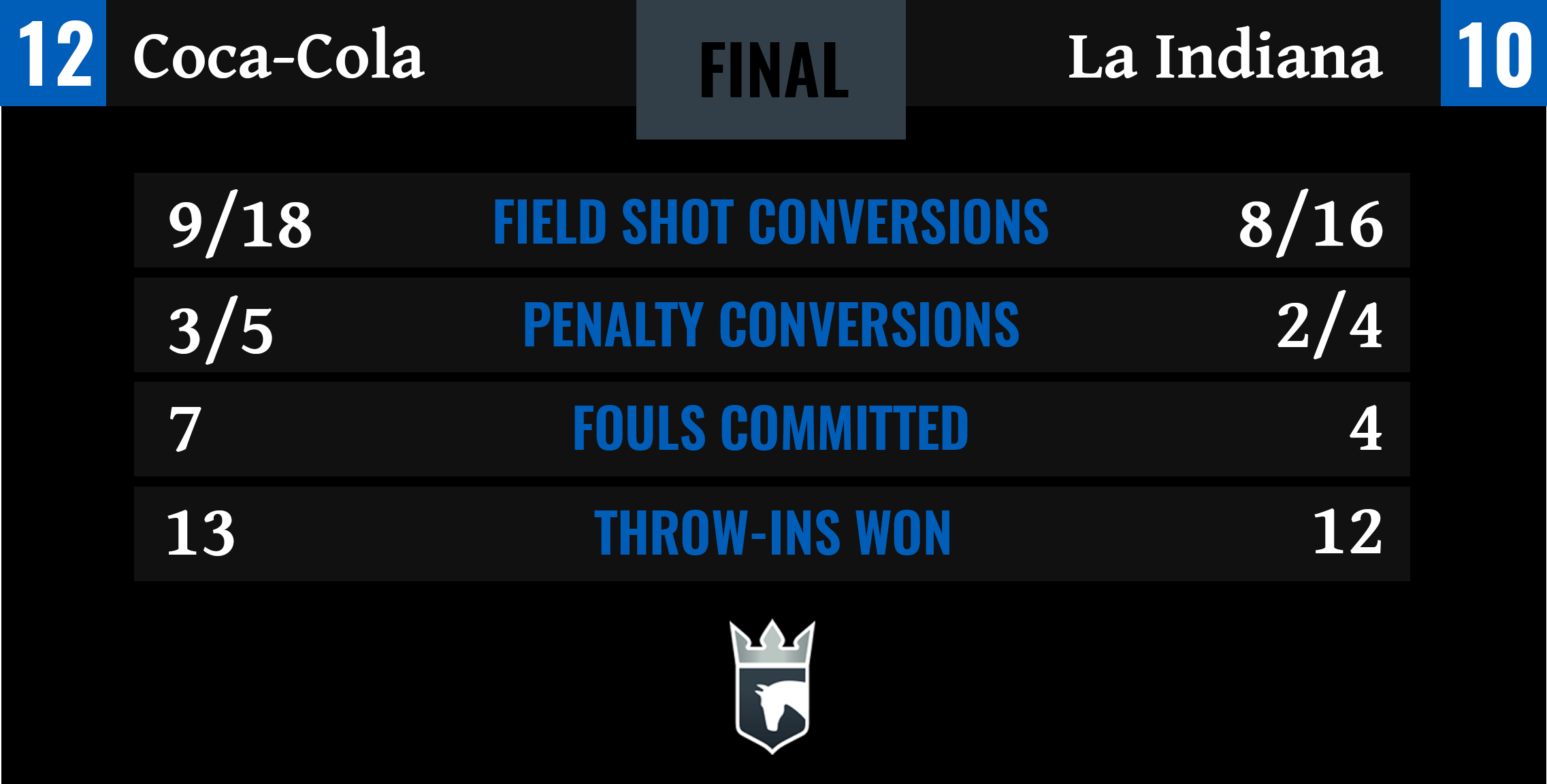 The game swung back and forth in favor of both teams at varying points in the match as both teams utilized passing attacks that left receivers to run onto the ball in space. Substituting for Facundo Obregon, Bautista Urbina had a strong first half showing thanks to an organized attack led by Tomas Garcia del Rio, but Coca-Cola responded thanks to the efforts of Ignacio Novillo Astrada who effectively managed his team's possessions. Using Gillian Johnston in the #1 position, Coca-Cola stretched the field, providing more space for Astrada and Julian de Lusarreta on the attack, as the duo combined for 10 goals and five assists in the victory.
La Indiana took an early lead, led by Garcia del Rio's two goals and two assists in the opening two chukkers. Taking advantage of a disorganized Coca-Cola defence, La Indiana used all four players at different times on the attack to control the beginning of the game. Gillian Johnston kept Coca-Cola within reach, accurately moving the ball downfield to score one goal on three shots. After committing zero fouls over the first 15 minutes, two La Indiana fouls in the third chukker resulted in two penalty goals for Astrada, along with de Lusarreta's second field goal of the game as Coca-Cola cut the deficit to just one goal by halftime.
The fourth chukker proved to be crucial in the outcome of the game, with Coca-Cola increasing their passing accuracy to dominate possession and outscore La Indiana 3-0 to begin the second half. Julian de Lusarreta led the attack, scoring a goal and assisting on Johnston's second goal of the game, pushing Coca-Cola into their first lead since the score was 1-0. Coca-Cola continued their momentum into the final stages of the game, with Astrada attacking forward alongside de Lusarreta, while Krueger supported from the back. La Indiana was unable to intercept passes at a high rate, with Coca-Cola gaining the field advantage and extending their lead to three after two field goals from Astrada. Trailing by three, La Indiana rushed back into the game, scoring an impressive three unanswered goals, finished by Jeff Hall to tie the score at 10-10. The relentless passing attack of Coca-Cola ultimately was the difference, with two more assisted field goals for de Lusarreta and Astrada sealing the 12-10 victory.