Nine teams. 15 games played. The first leg of the 2021 Gauntlet of Polo® will conclude at the International Polo Club Palm Beach (IPC) when Park Place and Scone battle to determine the C.V. Whitney Cup® champion. A match-up between the top two defenses in the tournament, Scone and Park Place have conceded 7.3 and 8.3 goals per game, respectively, but the final may be anything but defensive with both teams bringing high octane offenses to the Home of the U.S. Polo Assn – Field 1 on Sunday, March 7 at 3 pm ET.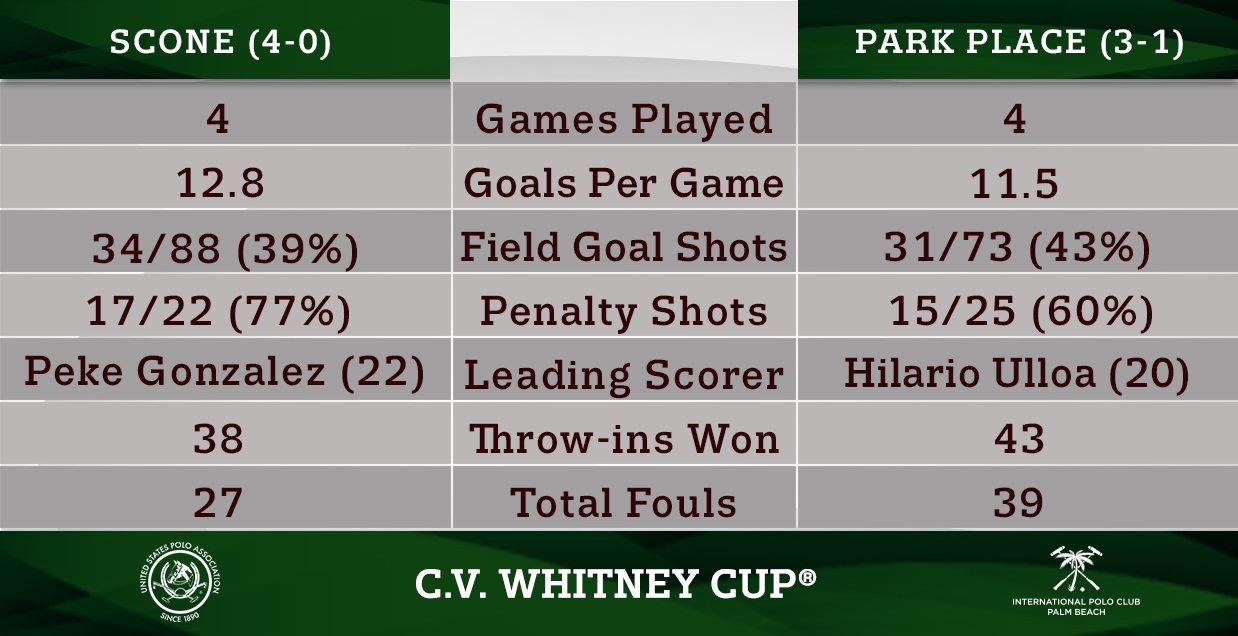 Storming their way through bracket play and the semifinals, Scone has made an impressive debut at IPC, winning by an average of 5.5 goals with their closest game being a 12-9 victory over Aspen/Dutta Corp. Excelling on both sides of the ball, Scone has conceded the fewest goals per game while displaying an explosive offense from the trio of Adolfo Cambiaso, Poroto Cambiaso, and Peke Gonzalez. Shooting at goal more than any other team, Scone has struggled with their shooting accuracy, but their relentless pressure has led to multiple scoring chances from both the field and the penalty line. On a team featuring father-son duo Adolfo and Poroto Cambiaso, it has been Gonzalez who has led the way offensively for Scone, pushing the team forward with 48% shooting from the field and effectively picking up passes from Adolfo Cambiaso. A win away from remaining undefeated, Scone will look to race out of the gate once again and effectively manage their lead with their defense.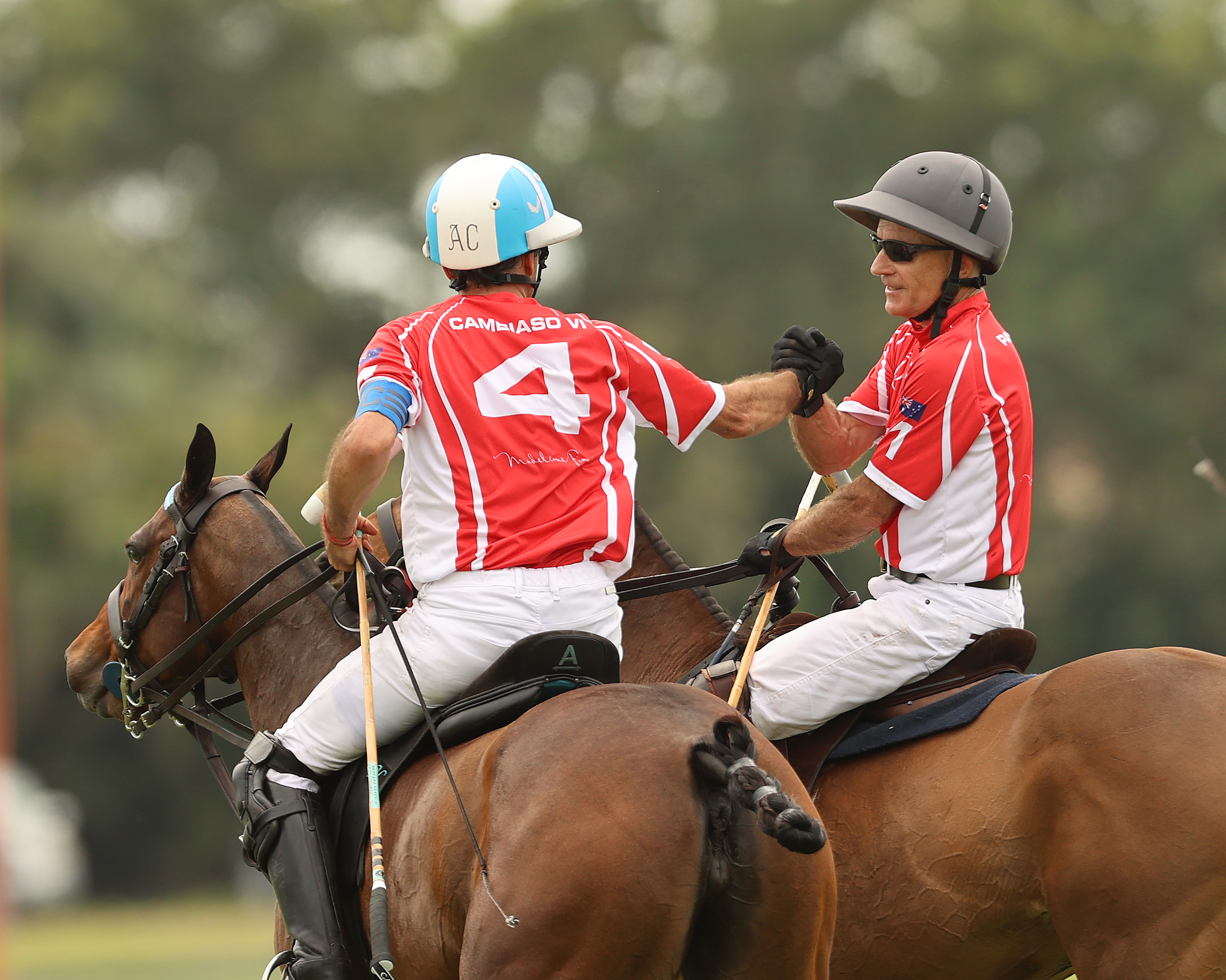 After an opening-round 15-14 overtime loss to La Indiana, Park Place has been nearly unstoppable, overpowering Aspen/Dutta Corp, Cessna, and Coca-Cola to reach the final. Hilario Ulloa has played up to his 10-goal status, averaging five goals per game while also leading the team with 2.5 assists per game. Unable to play in the C.V. Whitney Cup®, Andrey Borodin has been replaced by Team USPA member Jack Whitman, who has contributed with four goals on 40% shooting while working off the ball to create space for his three teammates. If there has been one area of difficulty for Park Place, it has been in their penalty shooting, ranking last by converting just 60% of their penalty attempts, but the combination of their defense and possession-based attack led by Ulloa and Juan Britos has overcome any penalty shooting woes. Anchoring Park Place's defense while adding a secondary source of scoring, American Matt Coppola has been a standout player for Park Place and will enter Sunday's final with a difficult task of containing the elite offense of Scone.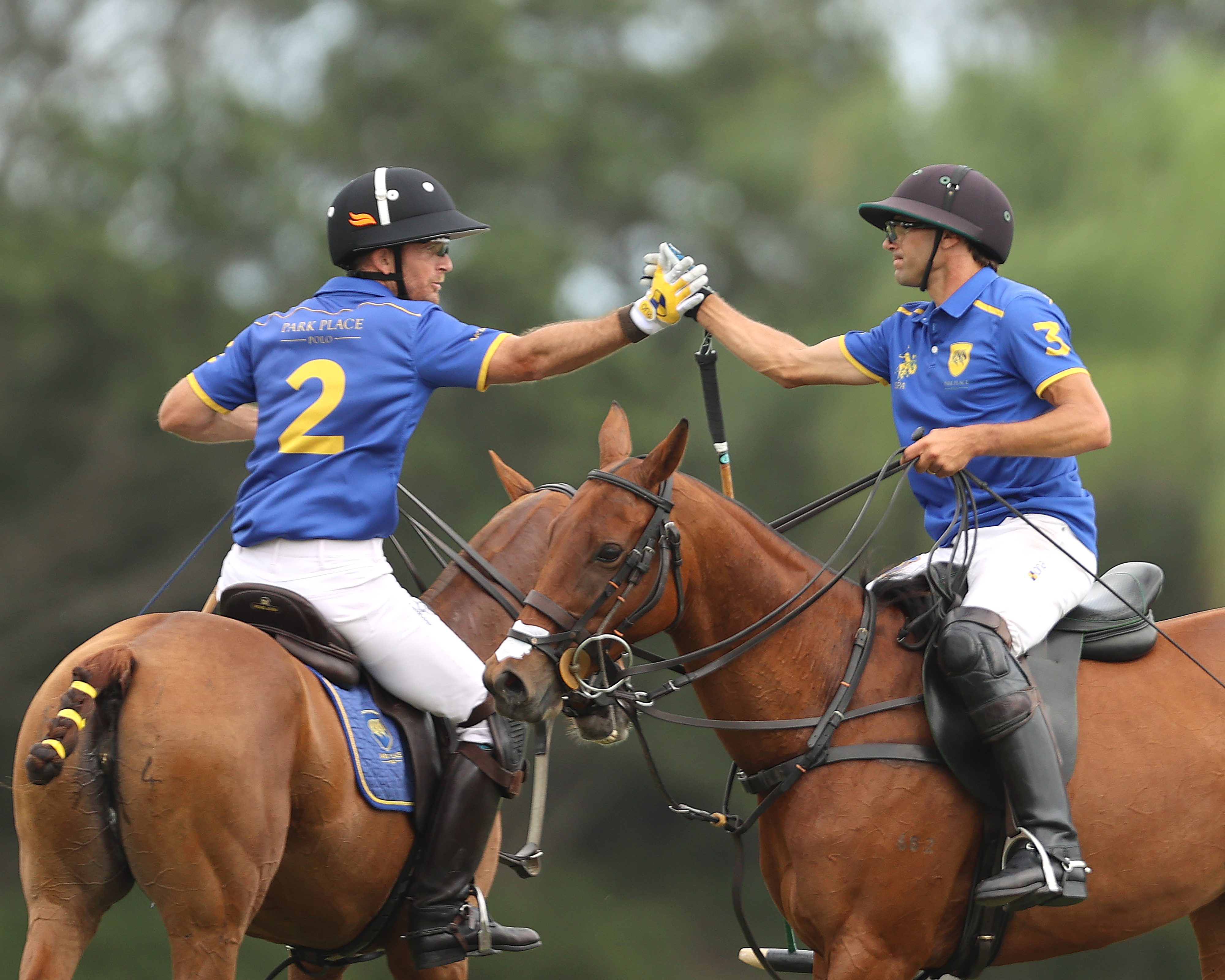 Similarities are seen between the two finalists in their journeys to the final, relying on their defense to build a lead and holding opponents to long stretches without a goal. Playing with fast passing attacks, both Scone and Park Place have pressured opposing teams in the attacking half, quick to jump on the line, ranking first and second in penalty attempts to provide a consistent source of offense that has carried them to victory. Opportunities may come from the penalty line, but the final may be decided in open play by the team that can better implement their passing attack to goal. 
Polo matches at IPC are not open to the general public except for ticketed Sunday brunch. Online viewing is available with a subscription at globalpolo.com.