For Immediate Release
Wellington, FL – March 20, 2021 – The final day of play in Bracket I of the USPA Gold Cup® determined the seeding of the four teams, with Park Place and Tonkawa battling for the top seed. The first game of the day resulted in Aspen/Dutta Corp capturing their first victory, defeating Cessna 11-10, while Tonkawa and Park Place battled into overtime at the International Polo Club Palm Beach, where Tonkawa completed their comeback to capture the 11-10 victory and the #1 seed entering the semifinals.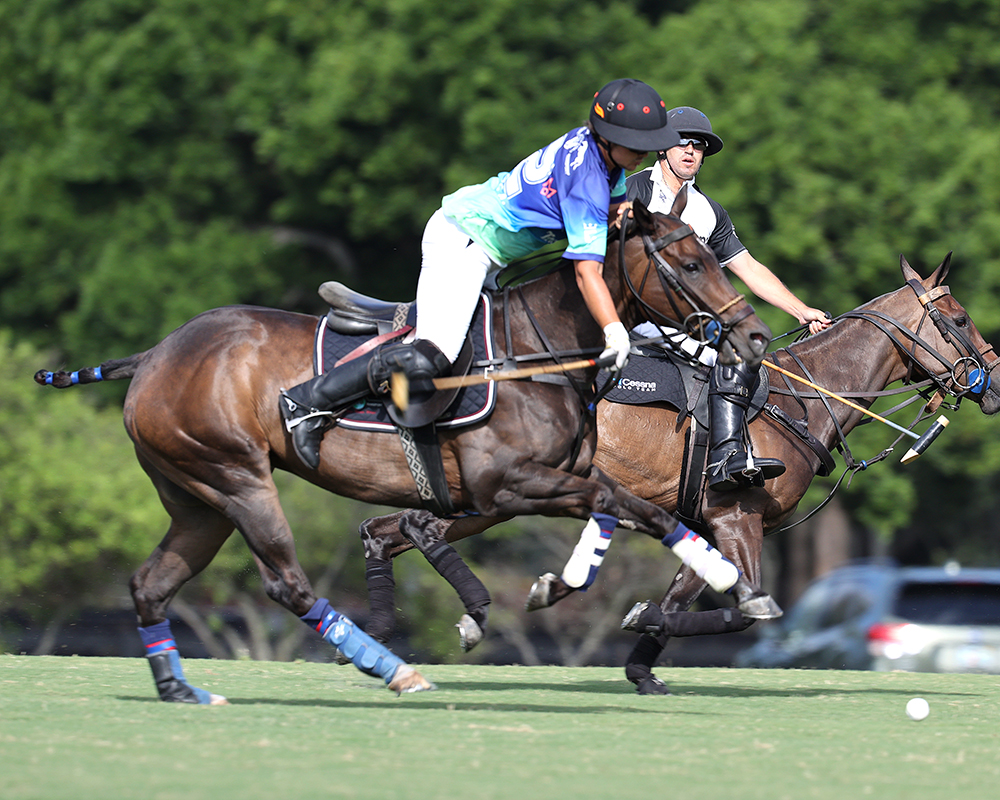 Fighting for their first win in the tournament, Aspen/Dutta Corp and Cessna remained close throughout, never separated by more than three goals in the evenly-matched game. Despite the close game, Aspen/Dutta Corp did not trail in the game, taking their one-goal advantage on handicap and remaining one step ahead of Cessna due to the eight-goal performance from Gringo Colombres. Despite shooting much more efficiently from the field, foul trouble hurt Cessna in the game, conceding eight penalty attempts and six goals to Aspen/Dutta Corp who relied on the source of offense to lead them to the 11-10 victory. 
A quick start for Aspen/Dutta Corp produced a three-goal lead as they added to their lead on handicap with a field goal and Penalty 4 conversion from Colombres. Cessna struggled to find their footing early with six combined fouls starting and stopping play in the first chukker. Obregon Jr. converted a crucial Penalty 4 attempt to end the chukker, providing some momentum for Cessna. Trading penalty attempts, Colombres and Obregon Jr. kept the deficit at two, but Cessna was able to inch closer on Ezequiel Martinez Ferrario's first goal of the game. Colombres continued to pace the Aspen/Dutta Corp offense, accounting for every one of his team's goals in the first half, while Cessna was unable to produce enough scoring opportunities to pull even, trailing 6-5 at halftime.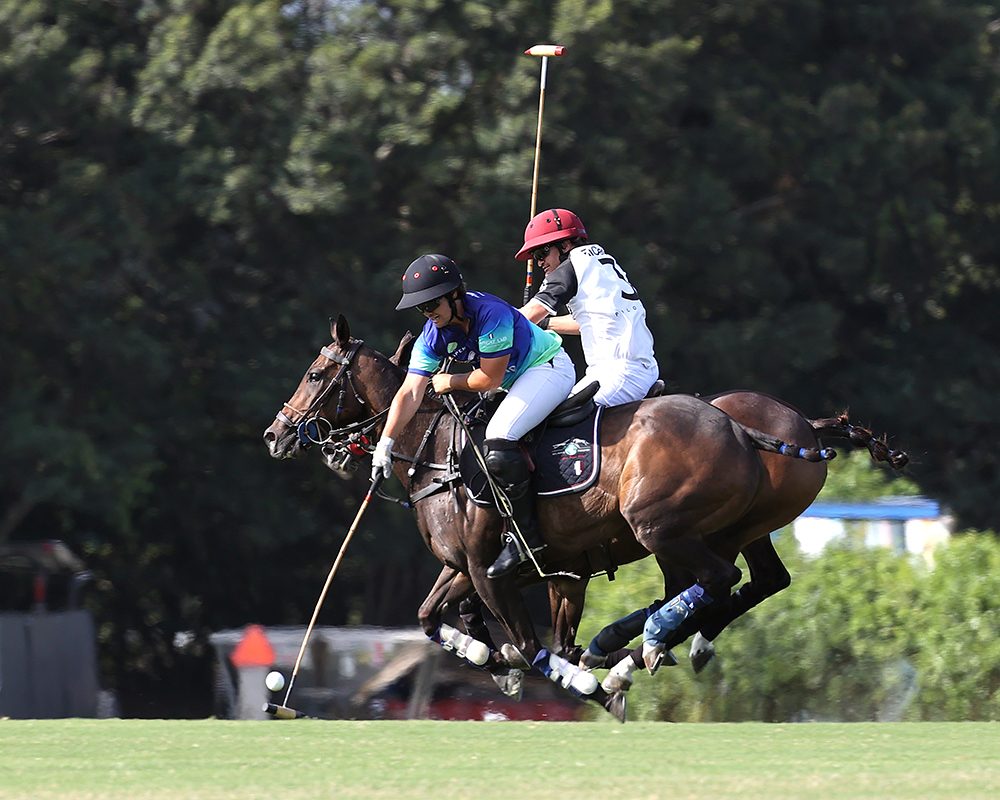 Foul trouble for Cessna proved to be a factor at the start of the second half, conceding two Penalty 2 conversions to Colombres, seeing their deficit grow back to two. With their sights set on their first victory, Aspen/Dutta Coro pressured Cessna in the fifth chukker, trying to pull away with six shots at goal, but inaccurate one for six shooting kept Cessna within reach. Timmy Dutta scored his first goal for Aspen/Dutta Corp, but Cessna responded with one goal each from Jared Zenni and Ferrario. Completing an exceptional performance, Colombres found Alberdi with a pass to seal the victory for Aspen/Dutta Corp with two late goals not enough in the 11-10 defeat. 
The two top teams in Bracket I met in the final game of the bracket to determine seeding for the semifinals and it was the relentless attack of Tonkawa that ultimately was the difference in the overtime victory. Park Place held control throughout the game with an efficient attack that shot 57% from the field and converted both penalty attempts, while focusing defensively on slowing down Gauntlet of Polo® scoring leader Sapo Caset, which they did effectively by holding him to just two goals. However, six goals from Francisco Elizalde and a strong final chukker for Tonkawa allowed them to fight back and win on the first play of overtime to take the #1 seed in Bracket I.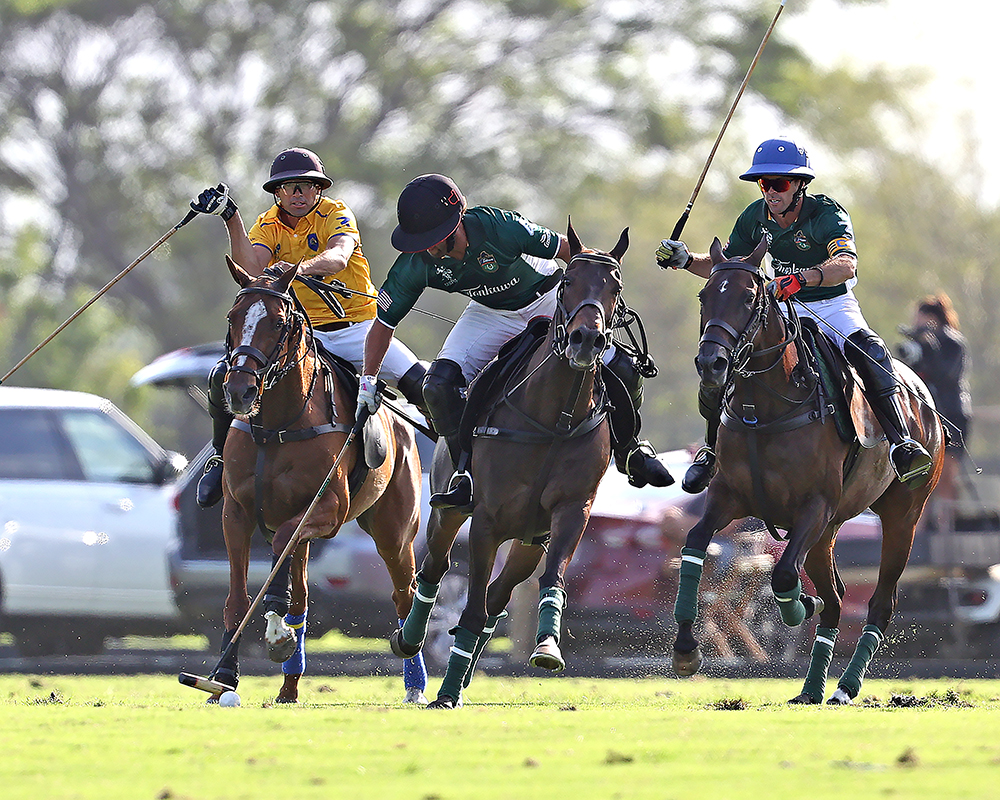 Making his first appearance of the season, Andrey Borodin returned to the Park Place line-up and his team produced a strong start with Ulloa and Britos collecting a goal and an assist each to build a 2-1 lead. Holding the potent Tonkawa attack scoreless in the second chukker, Park Place extended their lead to three, led by the play of Ulloa, who continued to provide offense both individually and by way of the pass. Converting just two of their 10 shots in the first half, Tonkawa received one goal each from Elizalde and Caset but were unable to pull any closer by halftime, trailing 6-3. 
Finding their first momentum of the game, Tonkawa provided a determined start to the second half with Elizalde stepping up with a goal and an assist as part of a three-goal chukker that brought Tonkawa within one. Undeterred, Park Place turned to their 10-goaler Ulloa in the fifth chukker, scoring three consecutive goals and providing a dynamic attack that left Park Place back ahead by three with one chukker remaining. Quiet throughout the early stages of the game, Lucas Escobar made a significant impact for Tonkawa in the sixth chukker, scoring two goals, the second of which tied the game and sent the result into overtime. Just seconds into overtime, a long pass from Elizalde was placed right in front of the goal and it was Escobar who sent it through the goal, securing the 11-10 overtime victory for Tonkawa.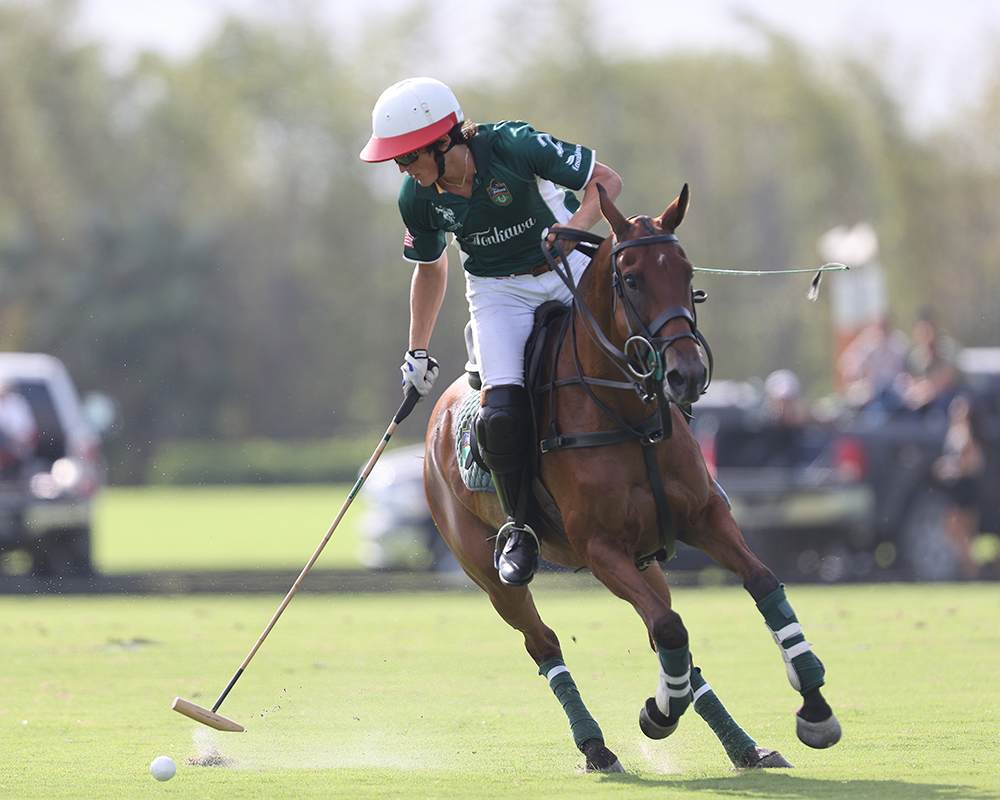 Polo matches at IPC are not open to the general public except for ticketed Sunday brunch. Online viewing is available with a subscription at globalpolo.com.
Click here to view the full 2021 High Goal Polo Schedule.
Click here to learn more about the International Polo Club Palm Beach.
Click here to learn more about the GAUNTLET OF POLO®.