For Immediate Release
Wellington, FL – January 2, 2022 – The first final in the start of the 2022 season on the U.S. Polo Assn. Field 1 at the International Polo Club Palm Beach featured a thrilling finish, as Beverly Polo's Lucas Diaz Alberdi scored the overtime winning goal to defeat La Fe 11-10 and capture the Iglehart Cup. Beverly Polo managed to take advantage of early penalty opportunities and claim an early advantage, but a determined La Fe would battle back in the second half to briefly overtake the lead. However, La Fe found themselves in foul trouble once again, with Beverly Polo's Jorge "Tolito" Ocampo Jr. scoring three consecutive goals from the line, aiding his team to reach overtime and the nail-biting victory.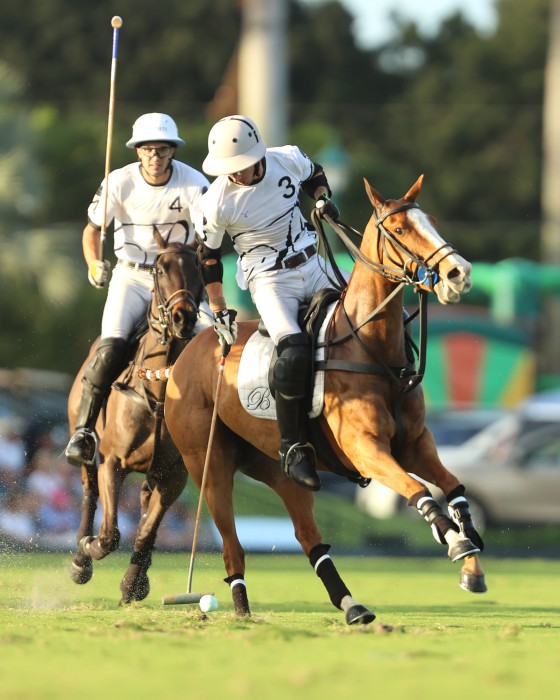 Ocampo Jr. got Beverly Polo on the board in the early stages of the game on a penalty 2 conversion, as Robi Bilbao and Louis Devaleix answered in quick succession for La Fe. Opening the second chukker with another penalty goal from Ocampo, Beverly Polo took control of the remainder of the chukker as Diaz Alberdi scored his first of the match, followed by two back-to-back goals from Ocampo. The two closely matched teams traded goals in the third, as Beverly Polo emerged with a 6-3 lead at the half.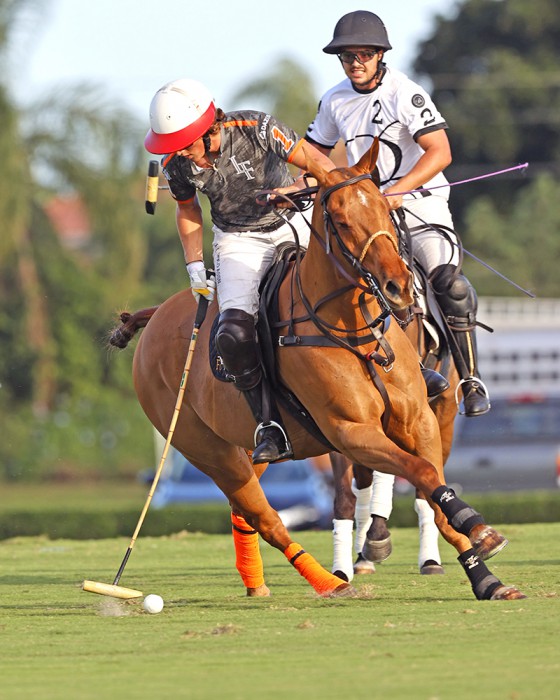 Regrouping from a close first half, La Fe was able to storm back in the fourth with three consecutive goals, including one from Bilbao and two from Francisco Elizalde, effectively erasing La Fe's three goal deficit. Hilario Figueras briefly regained the lead for Beverly Polo to open the fifth but were unable to score again for the reminder of the chukker. Despite an injury to La Fe's Devaleix at 7:12, Devaleix was able to remain in the game, while Lucas Escobar carried Le Fe's momentum find the scoreboard in back-to-back goals and give La Fe the 8-7 lead.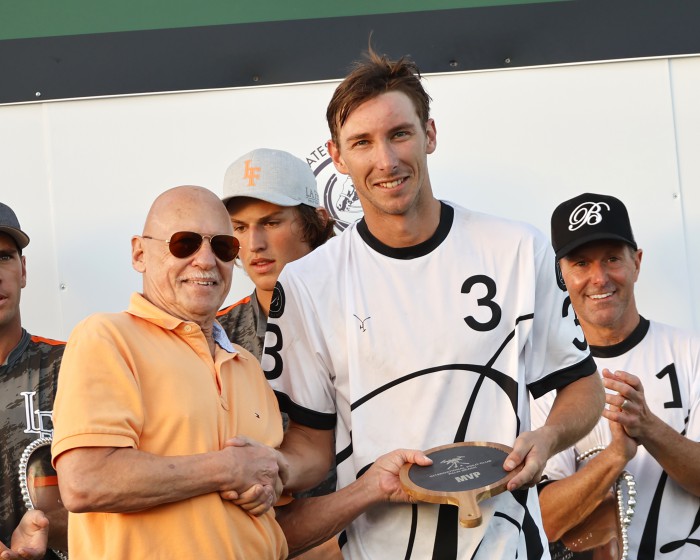 Despite battling back to take the lead in the final chukker of play, Le Fe found themselves in foul trouble, allowing Ocampo Jr. to sink three consecutive goals from the penalty line for Beverly Polo. Trailing once more, strong play from Escobar and Bilbao allowed Le Fe to score two crucial goals required and force the game into overtime. Sealing the closely contested battle would be the overtime goal off the mallet of Diaz Alberdi to crown Beverly Polo the 2022 Iglehart Cup champions.
 Most Valuable Player was awarded to Jorge "Tolito" Ocampo Jr. who finished the day with eight goals, while Francisco Elizalde's "Taita Milesima" claimed Best Playing Pony.