The first game in Bracket II of the 2020 Ylvisaker Cup featured a determined Patagones team that overwhelmed Stable Door Polo from the opening throw-in to capture the 12-6 victory on the Isla Carroll East field at the International Polo Club Palm Beach.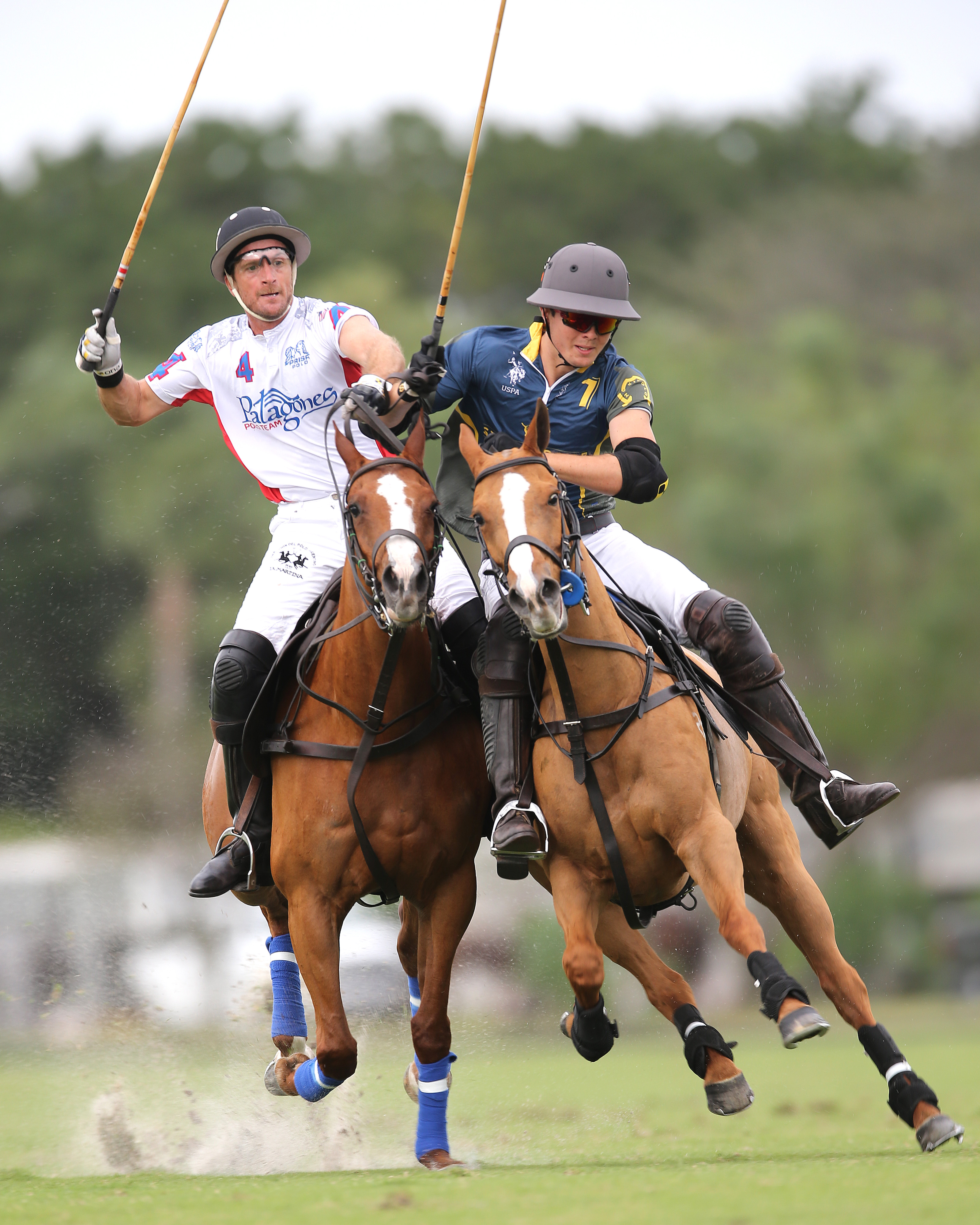 Behind accurate 8 for 9 shooting in the opening half, Patagones, led by Tomas Garcia del Rio, dominated possession and ran towards goal with a pace that left Stable Door Polo a step behind. Scoring on a variety of different goals including breakaways, difficult neck shots and penalty shots, Garcia del Rio was the catalyst for Patagones in a strong first half that saw his team score ten goals. With a significant lead, Patagones turned their attention to the defensive end, limiting the chances of Stable Door Polo and preventing any breakaway runs to complete the convincing 12-6 win.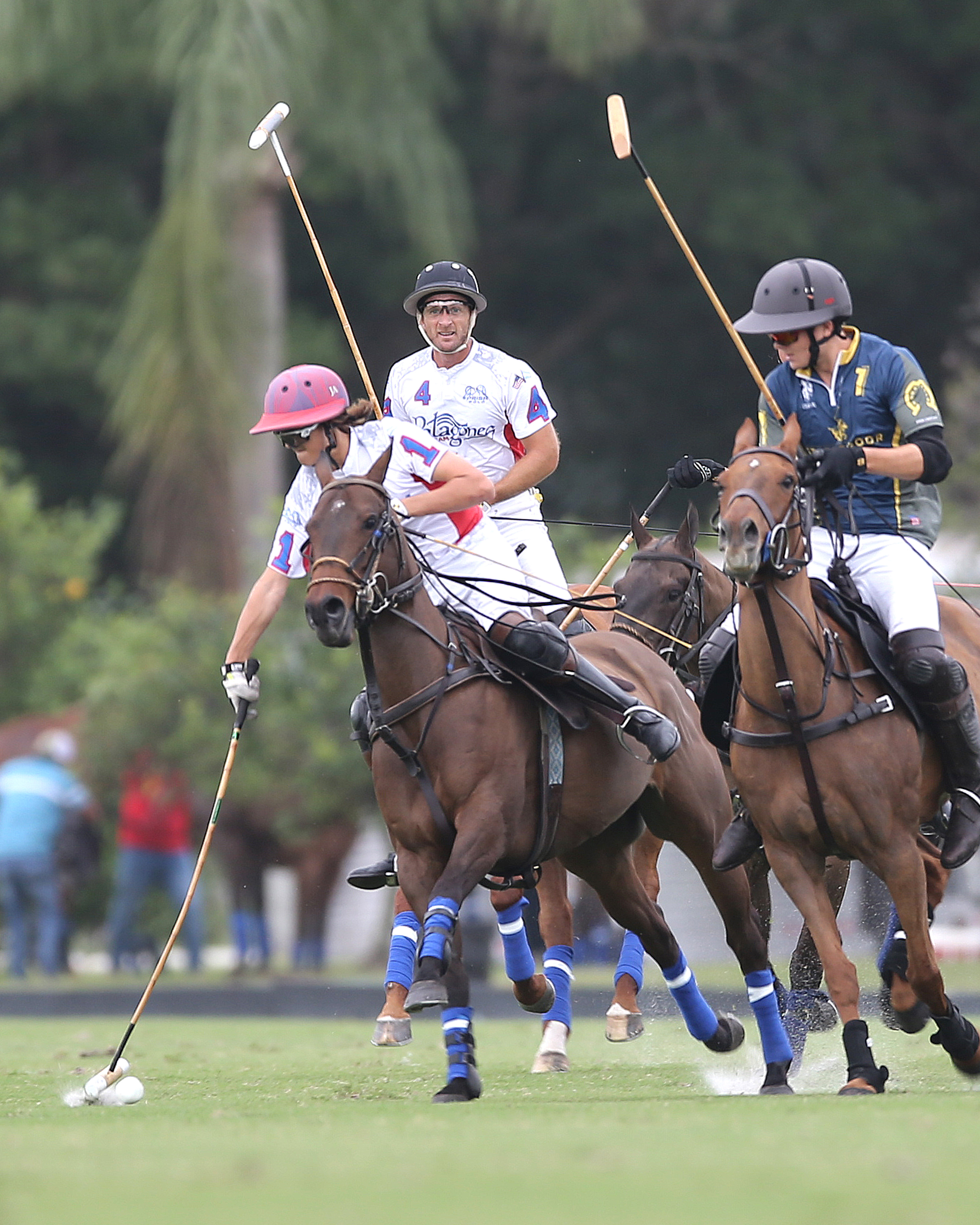 Jumping on a Stable Door Polo turnover just 40 seconds into the game, Patagones' Garcia del Rio opened the scoring and quickly produced another goal, finding Santiago Wulff on the following throw-in to quickly build a 2-0 lead. Returning the favor, Wulff found Garcia del Rio with a backhand to send him on an uncontested run to goal, giving Patagones the commanding three-goal lead just two and a half minutes into the game. Stunned, Stable Door Polo looked to fight their way back into the game, keeping Patagones to the side of the field, but from a nearly impossible angle, Garcia del Rio scored his third goal to keep the momentum with Patagones. Two penalty conversions from Santino Magrini gave Stable Door Polo some life, but Patagones continued their relentless attack with accurate passes to goal that were finished by both Joaquin and Benjamin Avendano. A late goal to end the half from Matias Magrini brought his team to four goals, but their inability to slow the Patagones offense resulted in a 10-4 deficit on the scoreboard.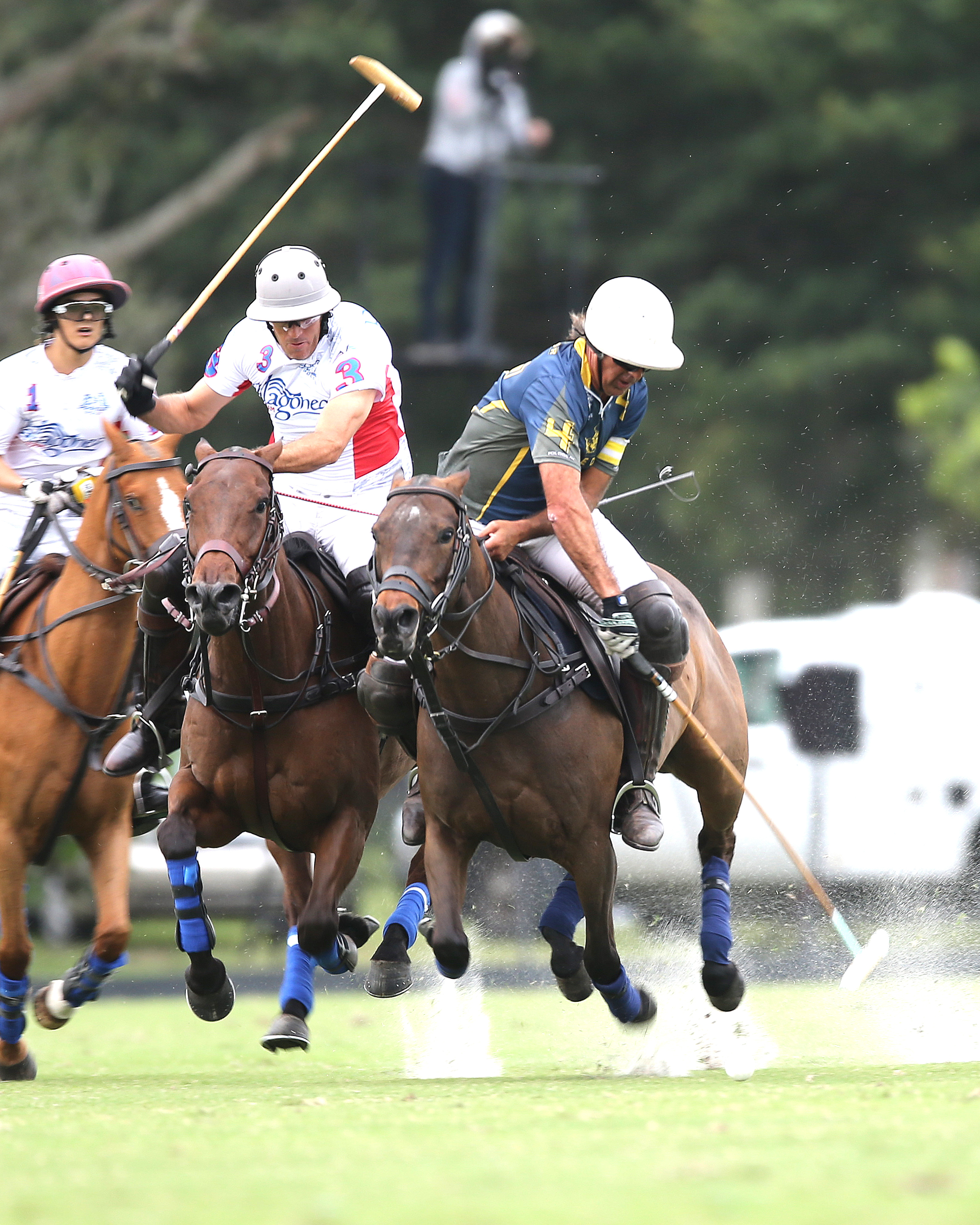 Holding a large lead led to a change in strategy for Patagones, sacrificing further offense to protect their lead and keep Stable Door from producing scoring chances. Three fouls for Stable Door Polo kept the possession with Patagones, as they extended their lead further after Joaquin Avendano's second goal of the game. Unable to produce enough opportunities around goal, Stable Door Polo managed field goals from Santino Magrini and Robert Orthwein throughout the fifth and sixth chukkers, but that proved to be their only offense in the second half. Behind seven goals from Garcia del Rio and a strong team performance both on and off the ball, Patagones held steady over the final chukker to begin their Ylvisaker Cup tournament with a strong 12-6 victory.
Play continues tomorrow with a 12:00 p.m. match on Field 5 between Pilot and Daily Racing Form.
All photos credit to ©Alex Pacheco