An impressive debut in the 2020 Ylvisaker Cup by Aliano Realty/Horseware displayed horsepower across the field, resulting in a dominant 12-7 victory over Palm Beach Equine on Field 4 at the International Polo Club Palm Beach.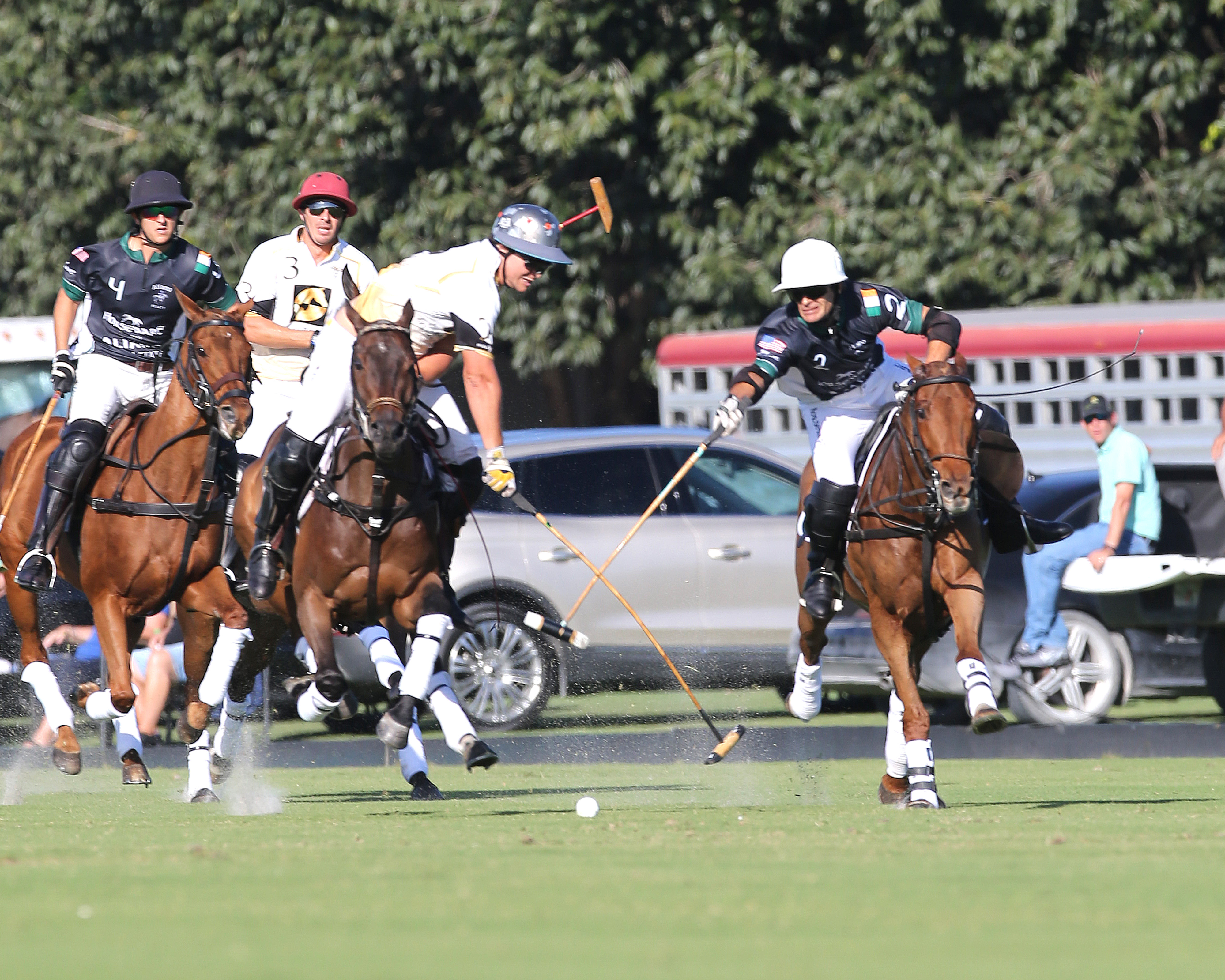 Facing a difficult opponent in the Joe Barry Cup champion Palm Beach Equine, Aliano Realty/Horseware demonstrated an elite level of play from the trio of Hugo Lloret, Mariano Obregon and Joaquin Panelo. Patron, Nick Aliano was glued to Scott Swerdlin throughout the game, leaving his three teammates to attack goal with all three players finishing with at least three goals a piece in the game. Scoring on 8 of their 12 shot attempts in the first five chukkers, Aliano Realty/Horseware's efficiency from the field on breakaway runs to goal left Palm Beach Equine unable to match their offensive prowess in the five-goal defeat.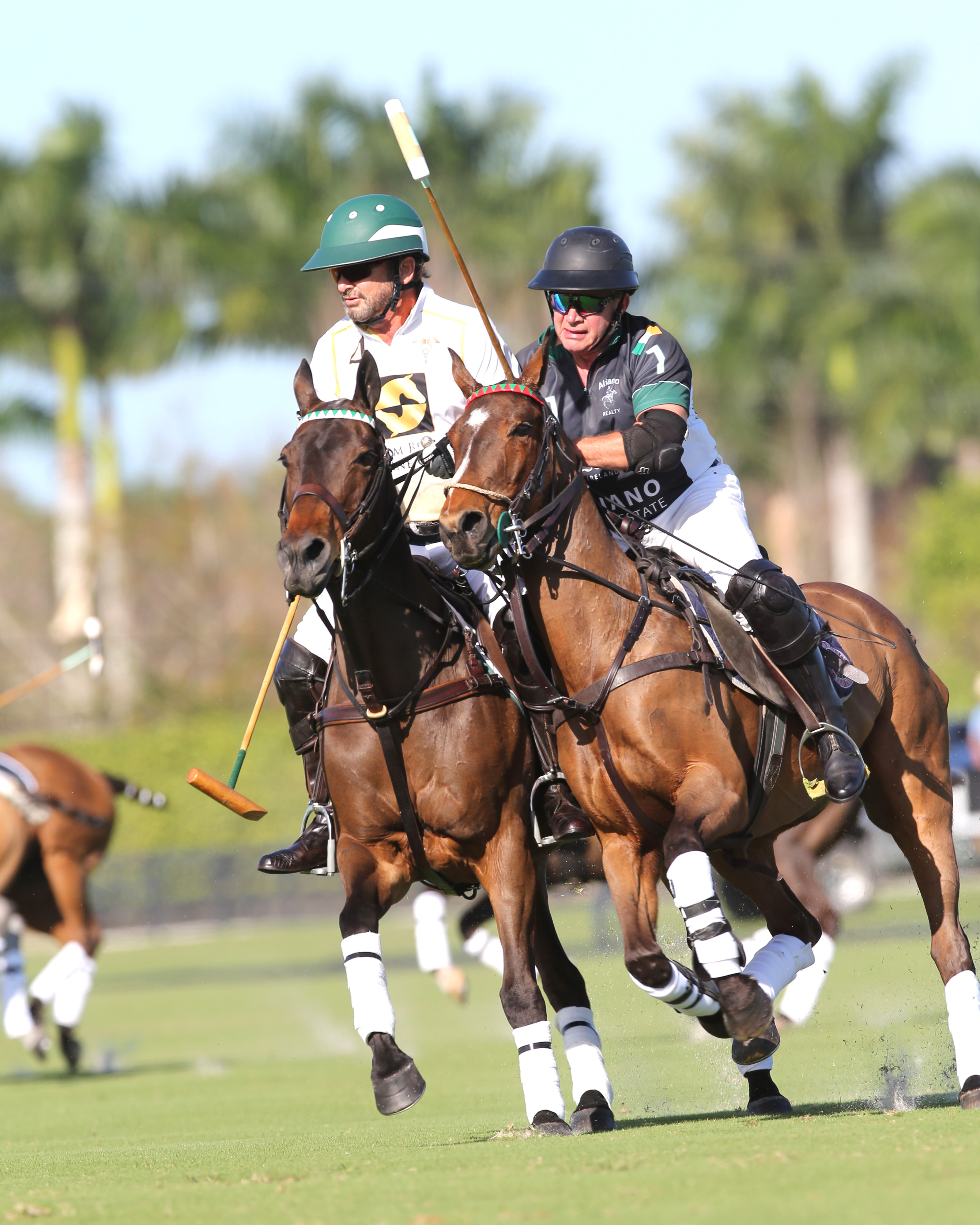 Using the first chukker to get a feel for the game and the 18-goal level of play, Aliano Realty/Horseware were a step behind Palm Beach Equine, conceding two penalty goals to trail 2-1. Coming out with an increased pace in the second chukker, Aliano Realty/Horseware converted both shots from the field, one each from Obregon and Panelo, inching into the narrow one-goal lead. Overcoming inaccurate shooting, the duo of Gringo Colombres and Gonzalo Ferrari responded for Palm Beach Equine, scoring a field goal and converting a penalty three respectively to retake the lead. After an impressive flip shot from Lucas Diaz Alberdi began the third chukker, Palm Beach Equine seemed to be in control leading 5-3, but Aliano Realty/Horseware dominated the final minutes of the half, scoring four unanswered goals, including two breakaway runs by LLoret to give his team the 7-5 lead.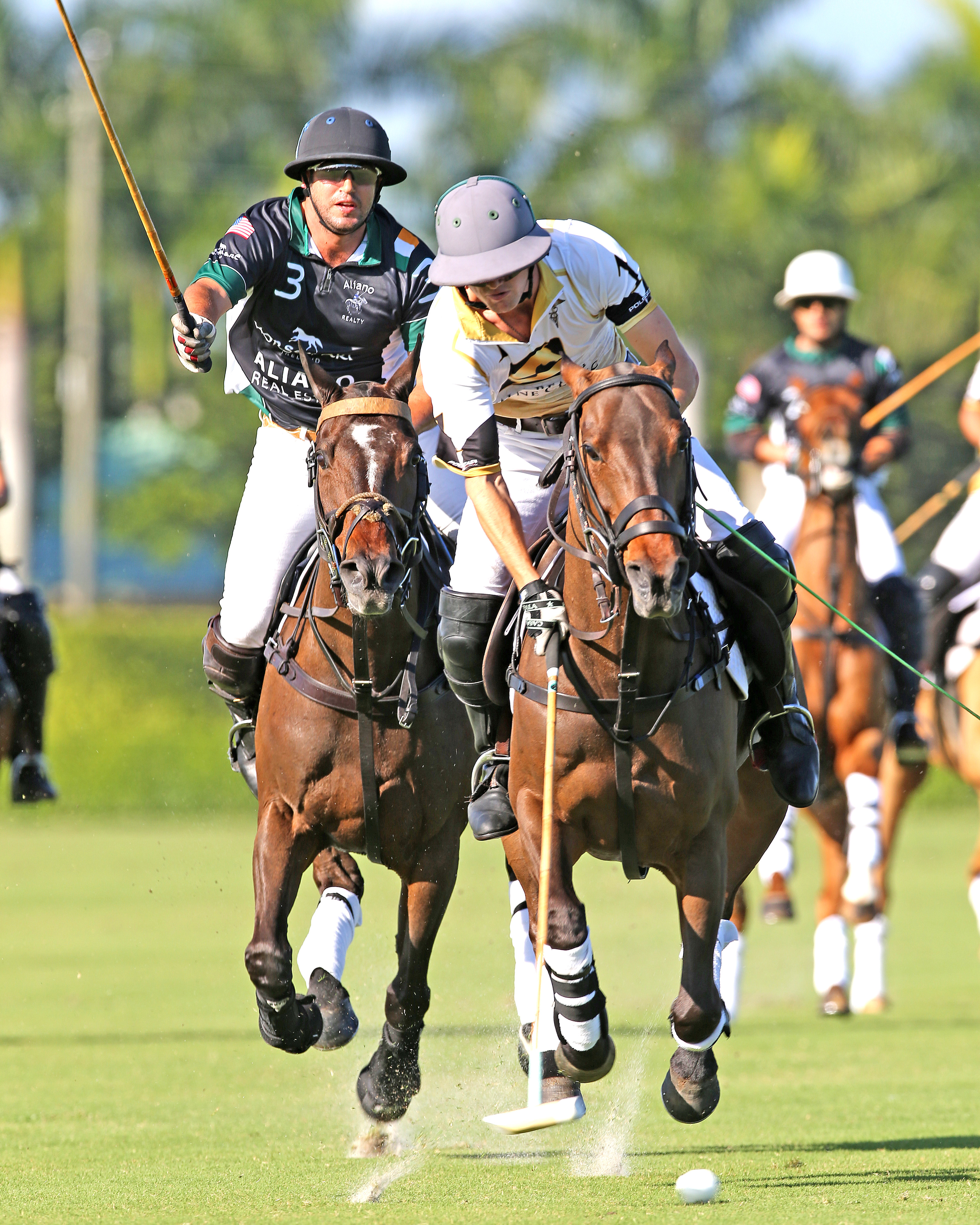 Carrying their momentum into the second half, a relentless offense from Aliano Realty/Horseware kept possession in their favor and Palm Beach Equine in their own half. Another goal each from Panelo and Lloret extended their run of goals to six, leaving Palm Beach Equine stunned as their deficit grew to four. Determined to fight back in the game, Palm Beach Equine took advantage of extra possessions from the throw-in and pressured the Aliano Realty/Horseware defense. Consecutive goals from Ferrari gave his team some hope, trailing by three with one chukker remaining, but the debut of Aliano Realty/Horseware continued to be the story, overwhelming Palm Beach Equine across the field. A penalty two conversion for Lloret in the sixth chukker completed his four-goal performance and secured the convincing 12-7 victory for a team to watch throughout the rest of the Ylvisaker Cup.
Play continues tomorrow with a rematch between Stable Door Polo and Patagones at 3:00 p.m. on the Isla Carroll East Field.
All photos credit to ©Alex Pacheco