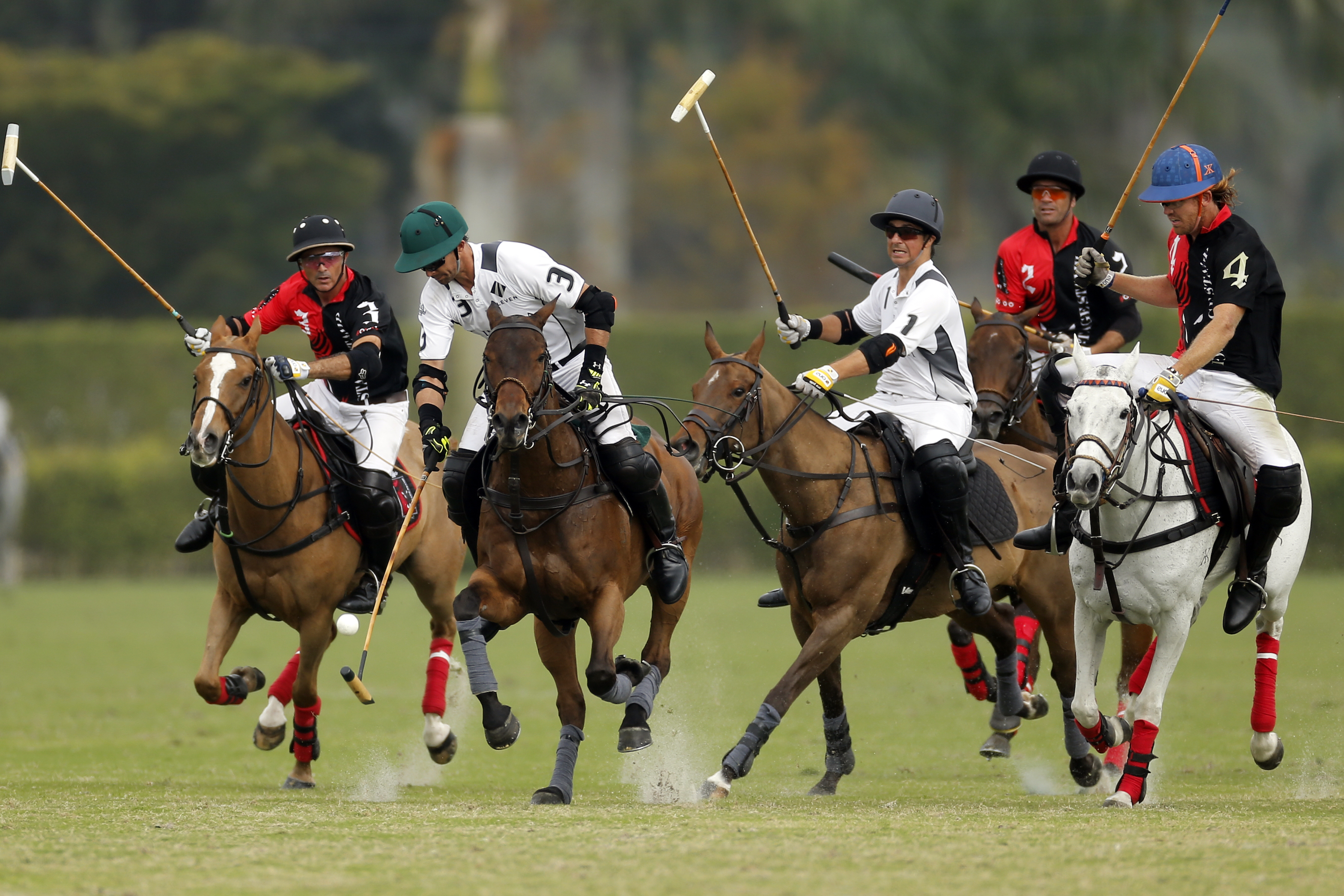 Jeff Hall
All photos © David Lominska
Friday's opening game of the 2017 Ylvisaker Cup at the International Polo Club Palm Beach saw Joe Barry Memorial champion La Indiana face off against a tough Postage Stamp Farm, who took a 12-11 victory. The first chukker got off to a slow start with a combined nine fouls from the two teams. However, with all of those fouls, only three penalty shots were taken with La Indiana missing both penalty 4's and Kris Kampsen converting his only chance (a penalty 2). The second chukker wasn't much different as the fouls piled up, with six more combined fouls, leading to two more penalty goals for Kampsen and one for Mike Azzaro.
The third chukker was a different story. La Indiana came out firing, behind the strong work of Gringo Colombres, who added three goals in the chukker. Combined with goals by patron Michael Bickford and Azzaro, La Indiana won the third chukker 5-0 to take an 8-5 lead going into the half.
La Indiana had a difficult time holding onto their lead, as they added five more fouls in the fourth chukker and two more in the fifth, which gave Postage Stamp Farm the opportunity to get back in the game. Kampsen provided offense throughout the entire game, along with Hoto Chavanne, substituting for Brandon Phillips, to make it a close game heading into the final chukker.
Trailing by one, Postage Stamp Farm put a lot of pressure on the La Indiana defense, forcing them into five more fouls and allowing Kampsen to hit a clutch penalty 4 to help Postage Stamp Farm pull ahead for the close 12-11 victory. Kampsen had eight goals on the game to lead all players.
Valiente 2 Surges Past Grand Champions/Casablanca 15-8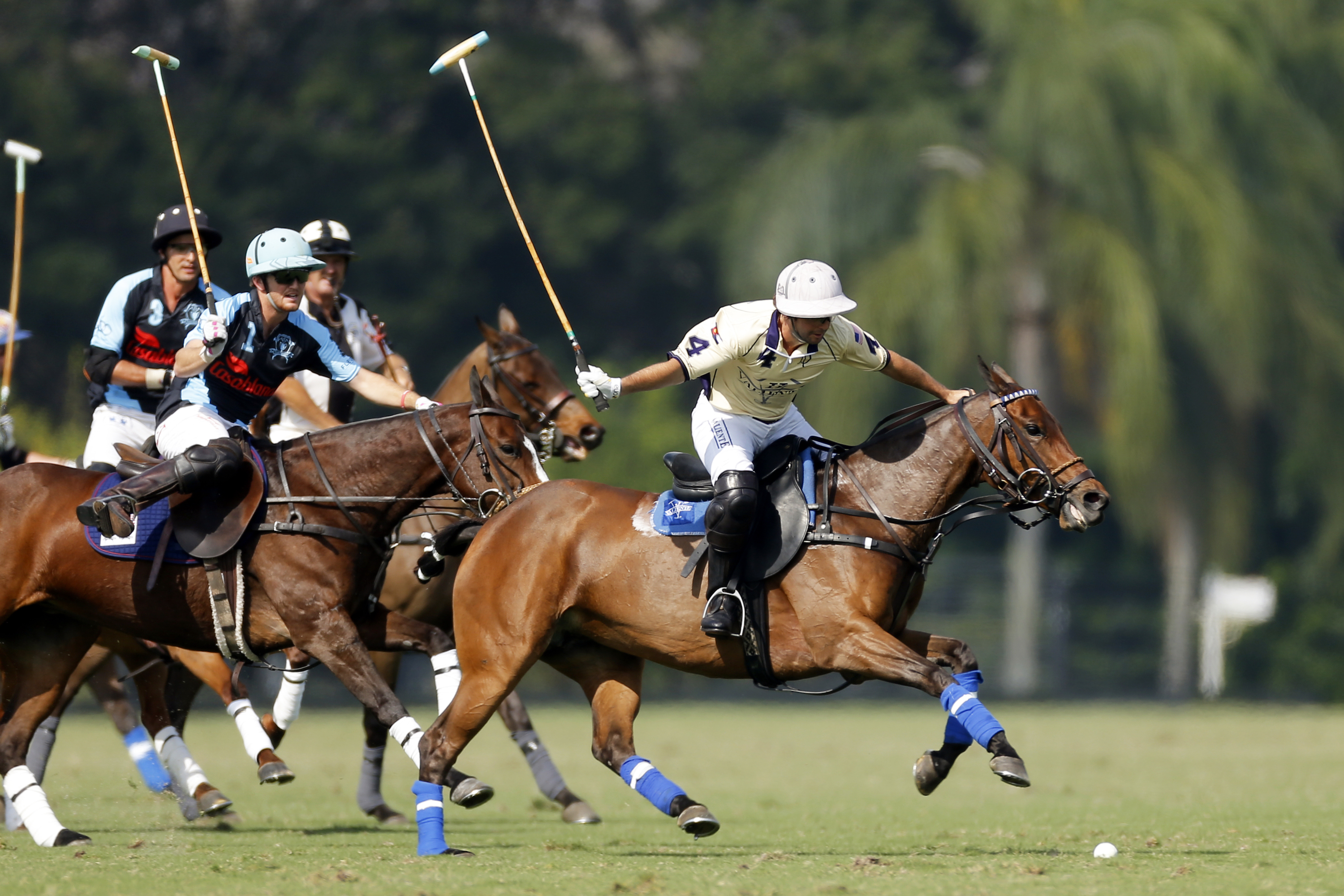 Diego Cavanagh
The second game of the day seemed like two completely different matches in one. Grand Champions/Casablanca came out strong and put pressure on the Valiente 2 team, who were playing together for the first time this year. Three early goals from Nic Roldan and two from Juancito Bollini in the first two chukkers had Valiente 2 on their heels as Grand Champions got out to an early 5-3 lead after two chukkers. Unlike the previous game, there were very few fouls through the first half and in the third chukker, you could begin to see the Valiente 2 team begin to get a feel for playing with each other and they began attacking goal, putting 4 shots at goal, converting 2 of them to match Grand Champions with two goals and go into halftime trailing 7-5.
Once the second half started, the game completely turned on its head. Grand Champions was no longer able to produce scoring chances, and Valiente 2 seemed to turn a switch and take their game to another level. Scoring four of his team's next five goals, Diego Cavanagh was pacing his Valiente 2 team with seven goals on the game until going down with an injury. He was replaced by 8-goaler Magoo Laprida. Valiente 2 just kept scoring, with Matias Torres Zavaleta adding three straight goals in the fifth and sixth chukkers.
In what turned out to be a dominant second half, Valiente 2 scored 10 goals while only allowing Grand Champions/Casablanca to score once from the penalty line. Valiente 2 ran away with a 15-8 victory.
Orchard Hill Defeats Goose Creek 9-8 in OT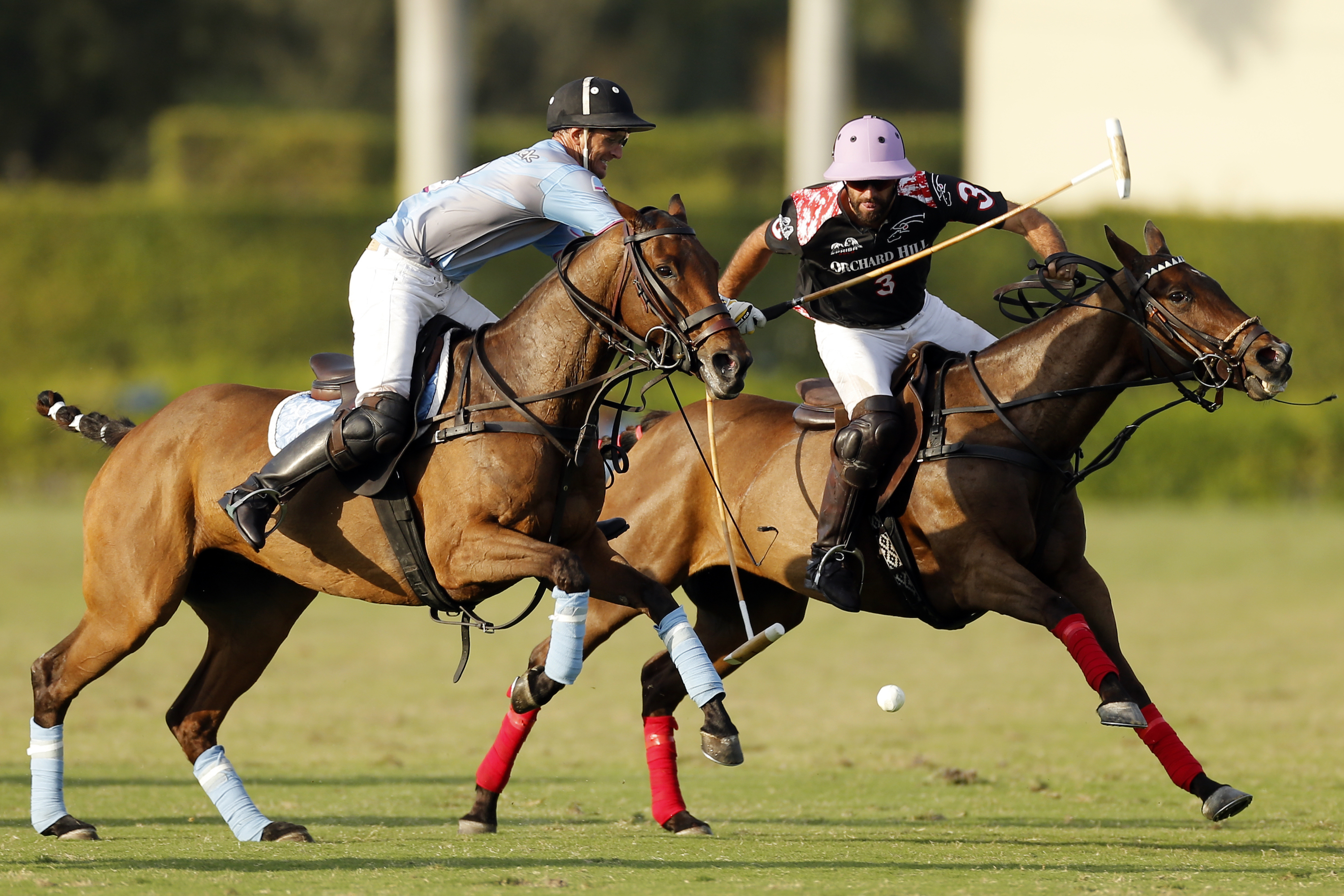 Tomas Garcia del Rio, Facundo Pieres
The final game of the triple-header saw Facundo Pieres and his Orchard Hill team make their debut for the 2017 season and take a 9-8 victory over Goose Creek. However, the first chukker was all Goose Creek, as quick goals from Mariano Gonzalez and Tomas Garcia del Rio gave their team an early 2-0 lead.
Facundo Pieres added two goals from the penalty line in the second chukker, along with a field goal from teammate Lucas Criado to help get Orchard Hill back in the game. The score was 3-all after two chukkers in what was sure to be a close game all the way through. A back-and-forth third chukker saw neither team score a goal and led to the tie intact heading into halftime.
Just like the start of the game, Goose Creek came out strong, this time capitalizing on Orchard Hill penalties with Mariano Gonzalez putting two penalty shots through the goal. A nice play from patrona Maureen Brennan saw her score her first goal of the year and help her Goose Creek team take a two-goal lead.
The game came down to the final few minutes, with Goose Creek clinging to a one-goal lead as the clock was winding down. On a close play, the whistle was blown and later reversed, resulting in a throw-in less than 60 yards from the Goose Creek goal. That gave Orchard Hill an opportunity to tie the game. Lucas Criado did just that, putting a shot through the goal with little time left to send the game into overtime.
Wasting no time, Pieres snatched the throw-in and drove downfield, finishing with an amazing neck shot straight through the goalposts to complete the comeback victory for Orchard Hill.
The tournament continues Saturday with two games, the first two at IPC. Coca-Cola faces Villa del Lago Modere at 10 a.m., followed by Horseware vs. Equine Liquid Biocell at 12:30 p.m. The final game of the day takes place at Valiente at 3 p.m. (Mt. Brilliant vs. Valiente I).
All games in the 2017 Ylvisaker Cup are being live streamed on the USPA Polo Network: uspolo.org.