For Immediate Release
Polo Line for IPC
Wellington, FL – February 5, 2018 – It was an evenly played match, which was interrupted at times by fouls and closed play in the first Sunday game of the Ylvisaker Cup. The first chukker saw both teams score two goals a piece, but in the second chukker Postage Stamp, led by Mariano Aguerre and Joaquín Panelo, won a narrow advantage over Travieso.
Postage Stamp held the difference into the fourth chukker, where they managed to build a four goal lead (10-6). All signs pointed to a seemingly smooth victory for Postage Stamp, but Travieso reacted in the fifth, thanks to fantastic play from Sebastian Merlos, and managed to tie the game 11-11 with only a few minutes left in play.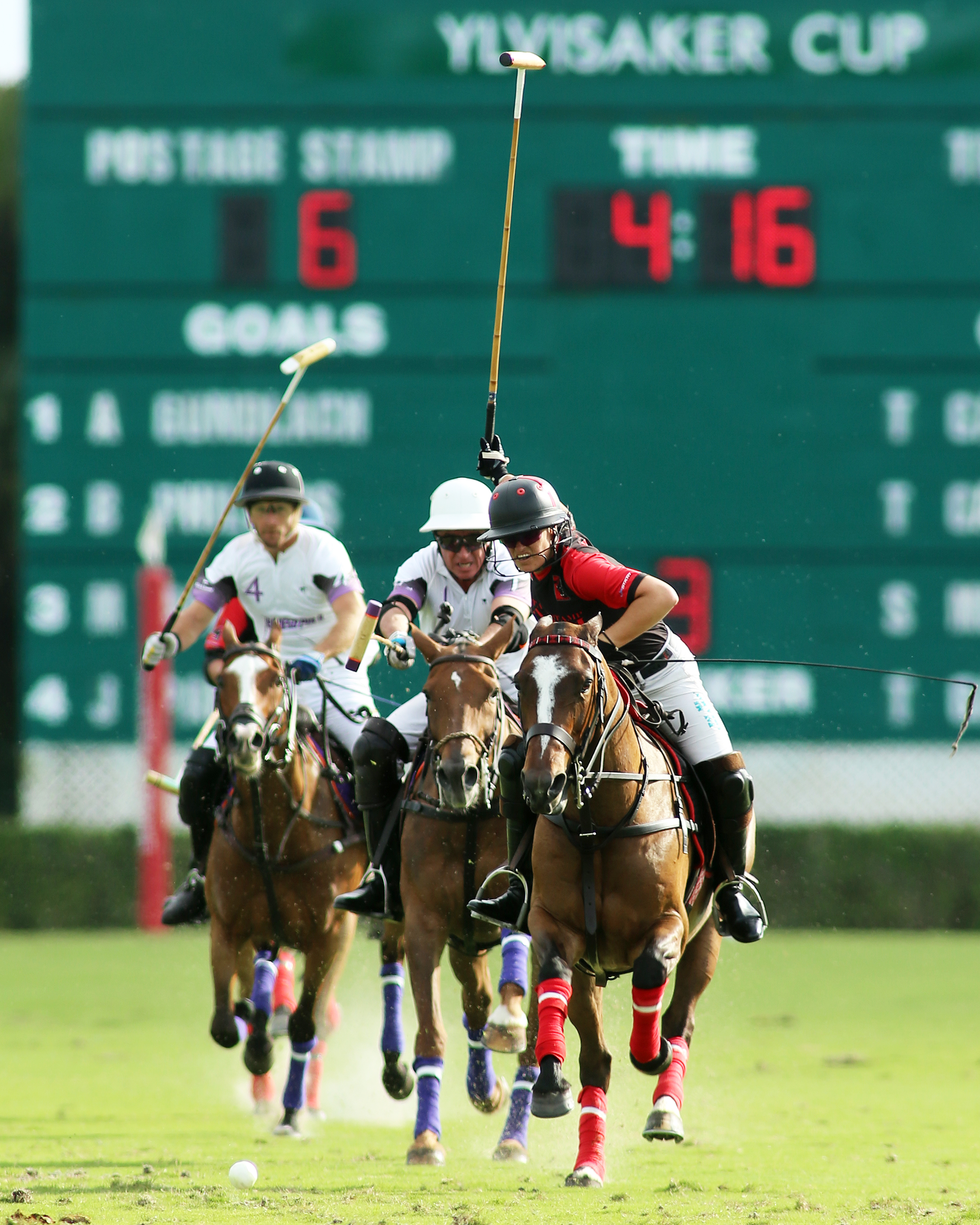 As the clock ticked away, the last few moments of the game saw Brandon Philips pull through to score the deciding goal, giving Postage Stamp the victory at the wire 12-11.
The face-off was the main event of the day at IPC, held as usual at the Engel & Völkers Field, with a notable number of spectators cheering on their favorite teams.
Prior to the match, several other teams made their debut in the Ylvisaker Cup, which remembers the much beloved Bill Ylvisaker, former 7-goal player, winner of the US Open and the Coronation Cup, Chairman of the USPA, co-founder of the Polo Training Foundation, and one of the developers of Palm Beach Polo & Country Club.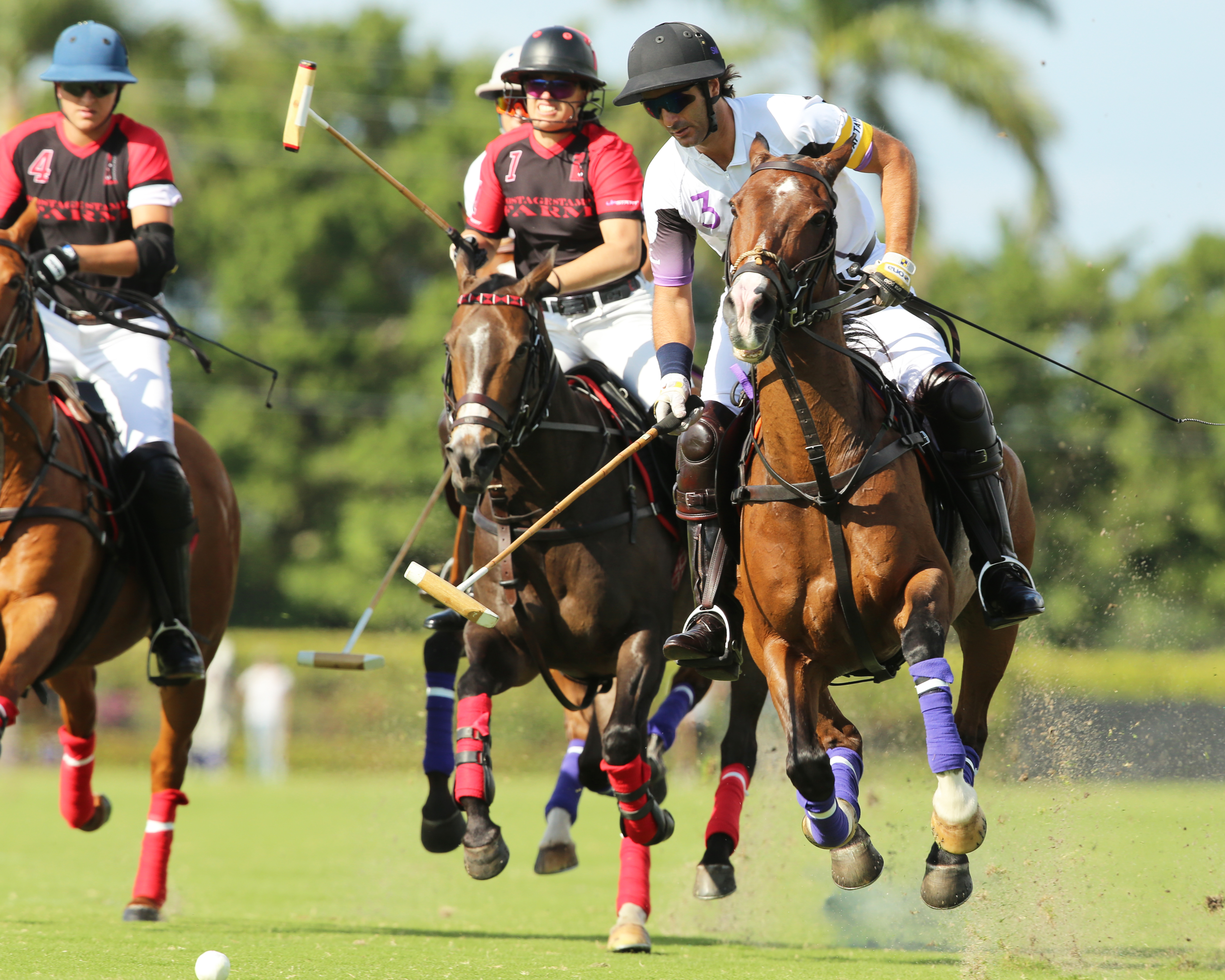 Early in the day, Tonkawa beat GSA 12 goals to 7, scoring an average of two goals per chukker versus one from their rivals. At noon, Valiente defeated Coca-Cola 10-6. The game marked the 2018 debut of Adolfo Cambiaso and Bob Jornayvaz, winners of the 2017 U.S. Open. The Ylvisaker Cup continues on Tuesday, February 6, as SD Farms take on Colorado, and Pilot are set to play La Indiana.
Final Postage Stamp 12 vs Travieso 11
Postage Stamp: Annabelle Gundlach A, Joaquin Panelo 6, Mariano Aguerre 9, Brandon Philips 5
Travieso: Teo Calle 1, Tony Calle 3, Sebastián Merlos 9, Tomás García del Rio 7
Score: 2-2, 5-4, 8-6, 10-6, 10-8, 12-11
MVP: Joaquín Panelo
BPP: Gato Negro, played by Sebastián Merlos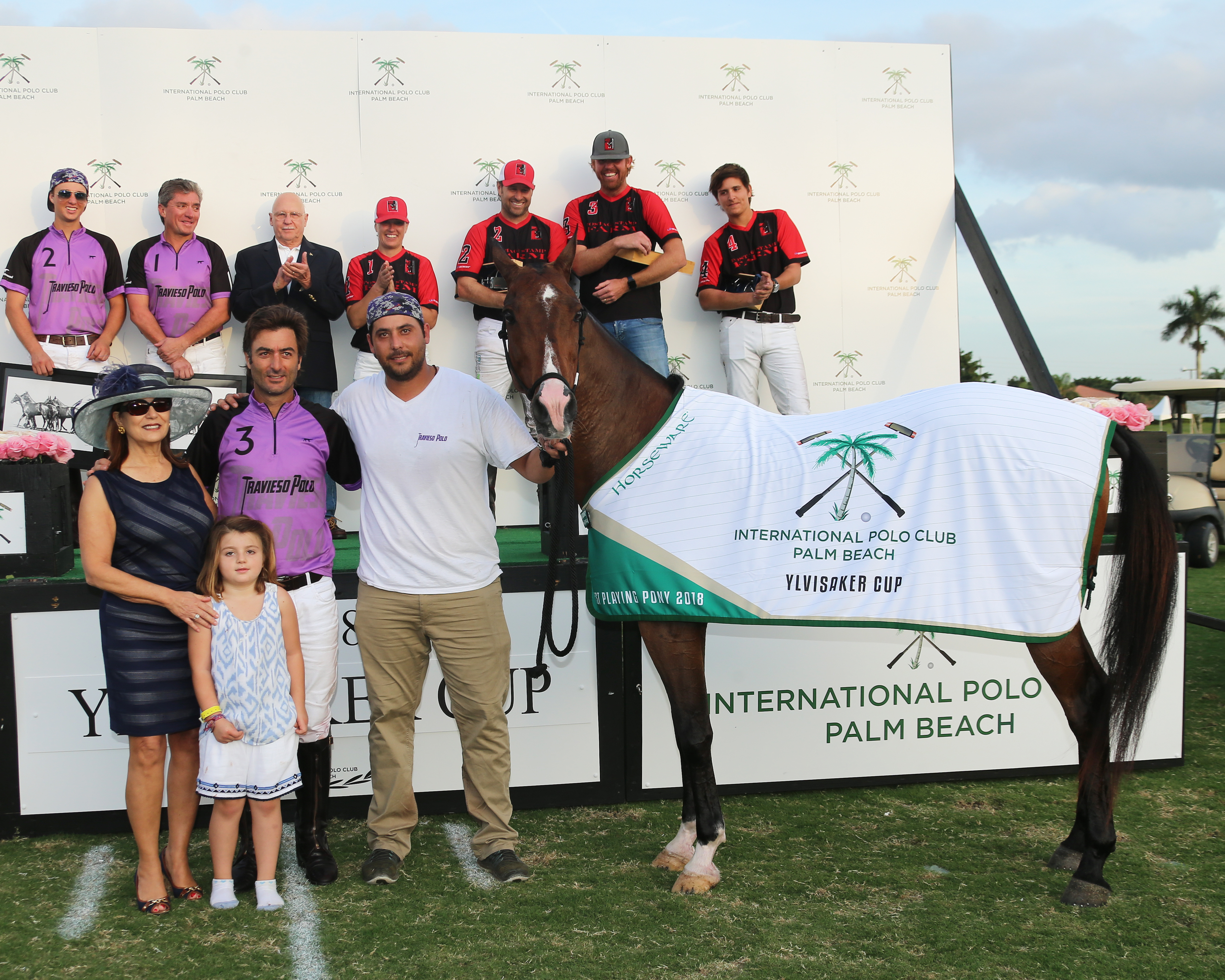 For more information on the International Polo Club Palm Beach (IPC), please visit www.internationalpoloclub.com.
Photo Credit ©AlexPacheco. These photos may only be used once in relation to this press release with proper credit.
Game report, stats and photographs provided by International Polo Club Palm Beach.
IPC Media Contact:
Caroline Roche
Media Relations
croche@equestriansport.com
774-573-9780
Gates Gridley
Media Relations
jgridley@equestriansport.com
203-232-6935