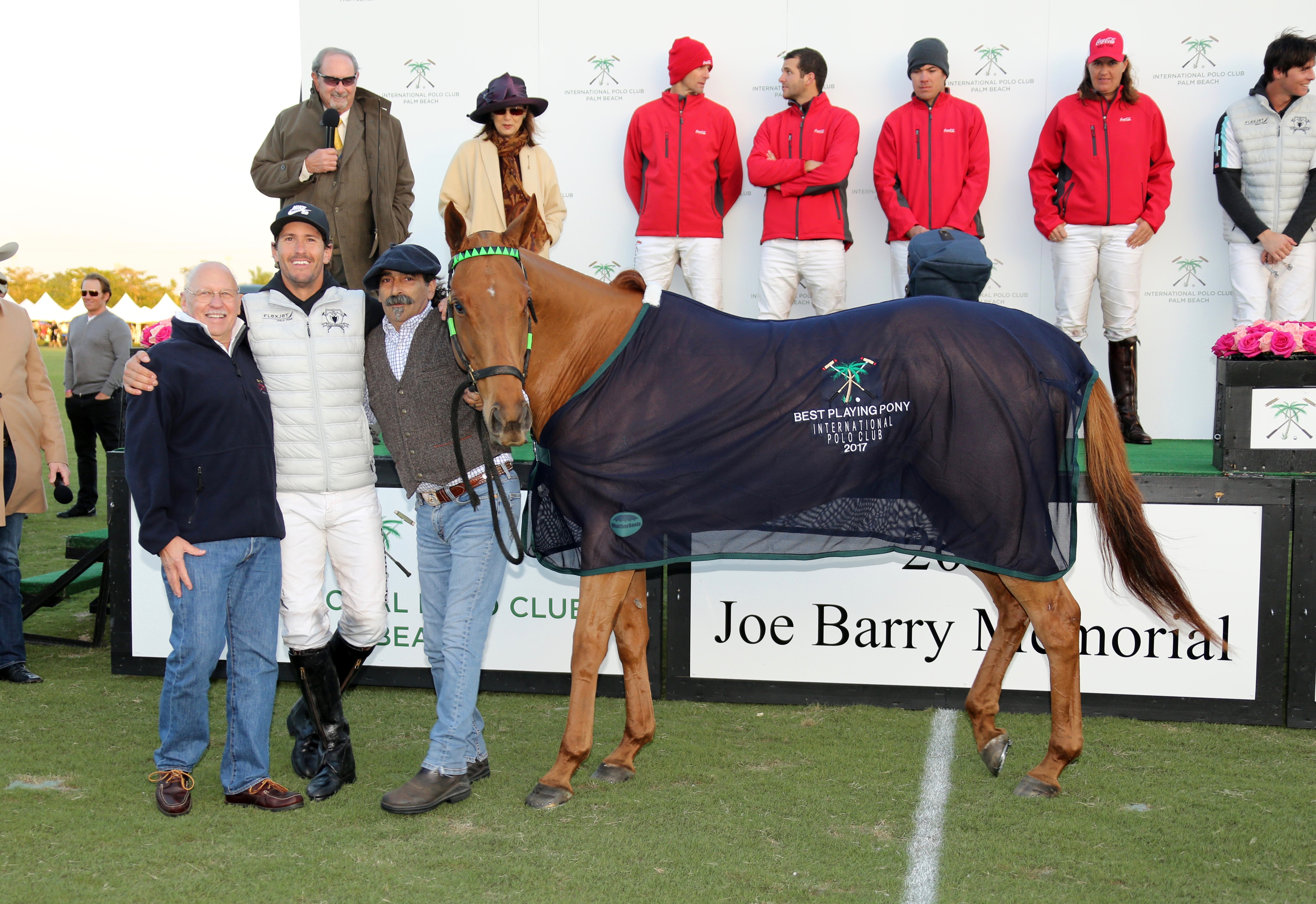 © David Lominska
In the January 8 featured game, Nic Roldan's mare Cubana was honored as the Best Playing Pony of the day.
One of the great things about polo is the family nature of the sport but a similar parity can be found with friendships. Nic Roldan and Kris Kampsen have been buds for a long time and in fact if one looks through the USPA Blue Books you will be able to find a Junior East vs. West game in 1996 where they faced each other on the polo field something they continue to do to this day.  Kris however has also become a regular source of horses for Nic to add to his string so yesterday's recognition has added special value and once more confirming Kampsen's skill in this area.
Like any true polo player Roldan's love of the game of polo centers around his love for horses so this award has added significance for him given his philanthropic work in the area of Equine Welfare with The Brooke [www.BrookeUSA.org].
Here is Cubana's story:
Cubana, F, Chestnut (TB Name: Total Regs by City Zip, 2010)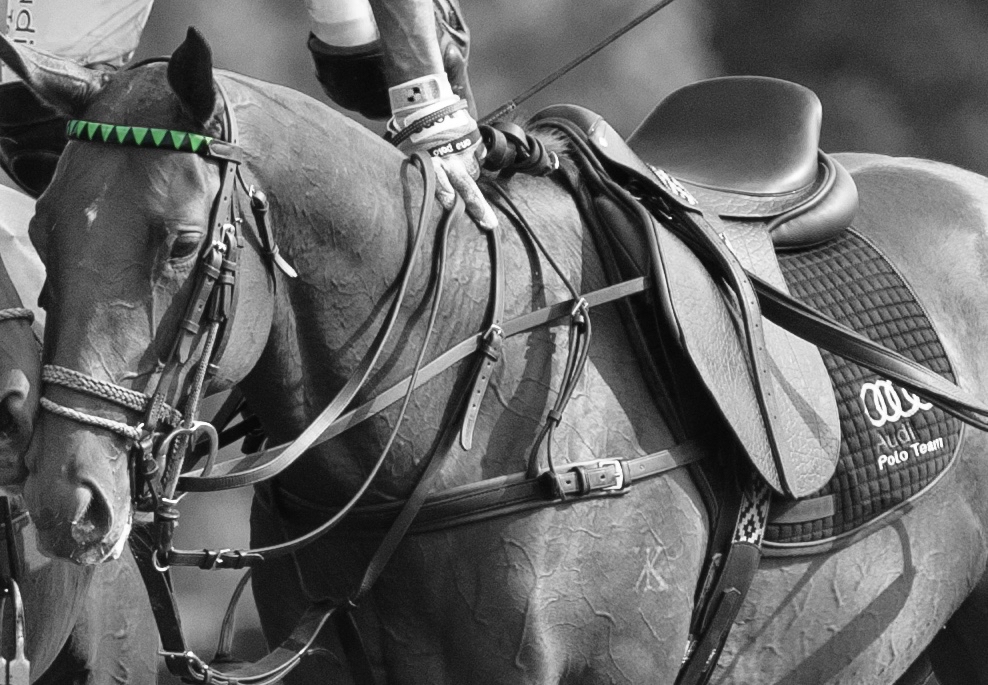 © Joelle Wiggins
Cubana is a OTTB mare Kris Kampsen & Martin Phagouape bought as a 3 year old in Lexington thanks to the help of Mt Brilliant's Gay Bredin.  Kris was keen to purchase her as he knew her bloodline was special with her father being City Zip, one of the top sires in racing and as far as we know she is his only progeny in polo, his bloodlines are simple unaffordable.
Kris comments she's an incredible mare and that as soon as he sat on her he was impressed by how effortless she made every move.  Kris and Martin made her polo ready and Kris started playing her at Grand Champions Polo Club after which Nic bought her.  She played in the 2015 East Coast Open at Greenwich Polo Club and this is her first full Florida high-goal season. She has matured into a consistent great mare doing everything that is asked of her, an all rounder as far as her abilities go.
Sunday, January 8's Best Playing Pony award in a league game of the Joe Barry Cup at the International Polo Club marks her first and it looks like a bright future for this mare stepping up to the plate in the big league.
To see Cubana's TB info, click here.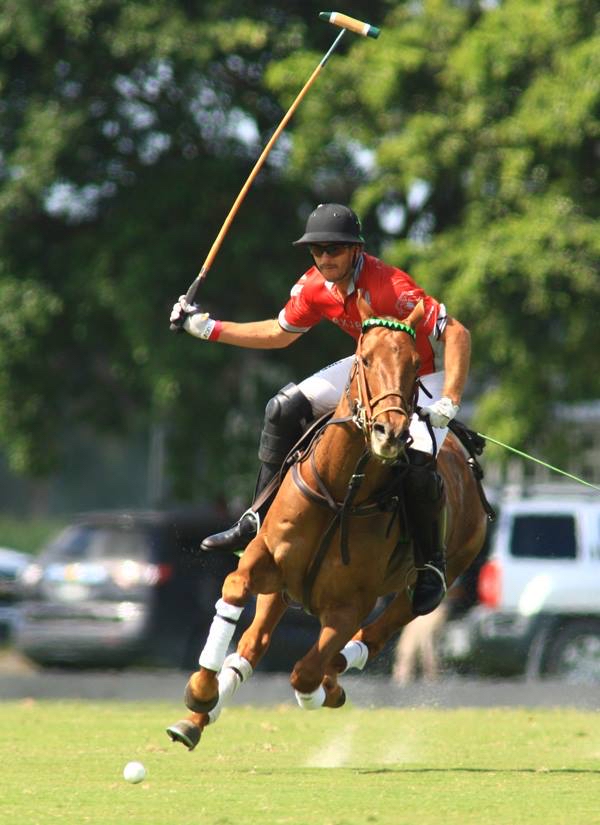 © Alex Pacheco