For Immediate Release
United States Polo Association®
Wellington, FL – January 29, 2018 – Going head-to-head in a passionate final which would decide the winner of the 2018 Joe Barry Cup, undefeated teams Tonkawa and Mōdere met Sunday, January 28, to settle the score at the International Polo Club Palm Beach in Wellington, Florida. Although Mōdere played with renewed energy and strategy in the second half, Tonkawa's unity proved insurmountable and they rode away with the title 12-9.
Eager to get on the board, Sterling Giannico nailed a fast backshot to goal, capitalizing on Mōdere's broken play at the goal mouth and scoring first for Tonkawa. As the first half progressed, it was clear that Tonkawa was working as a well-orchestrated team, shutting down their biggest offensive threat in Hilario Ulloa at every opportunity. Goals continued to elude Mōdere as several missed shots went wide both on the field and from the penalty line, ending the second 5-1 in favor of Tonkawa. Determined to get Tonkawa's early lead under control, the third chukker saw aggressive plays by both teams continue, leading to the third yellow card of the day against Hilario Ulloa. Fighting every stride for their second goal, Ulloa finally caught a lucky break and ran to goal while teammate Jared Zenni* held off two strong defenders. Tripling the scoreboard at halftime 6-2, Tonkawa would see a different Mōdere return to challenge them in true second half style.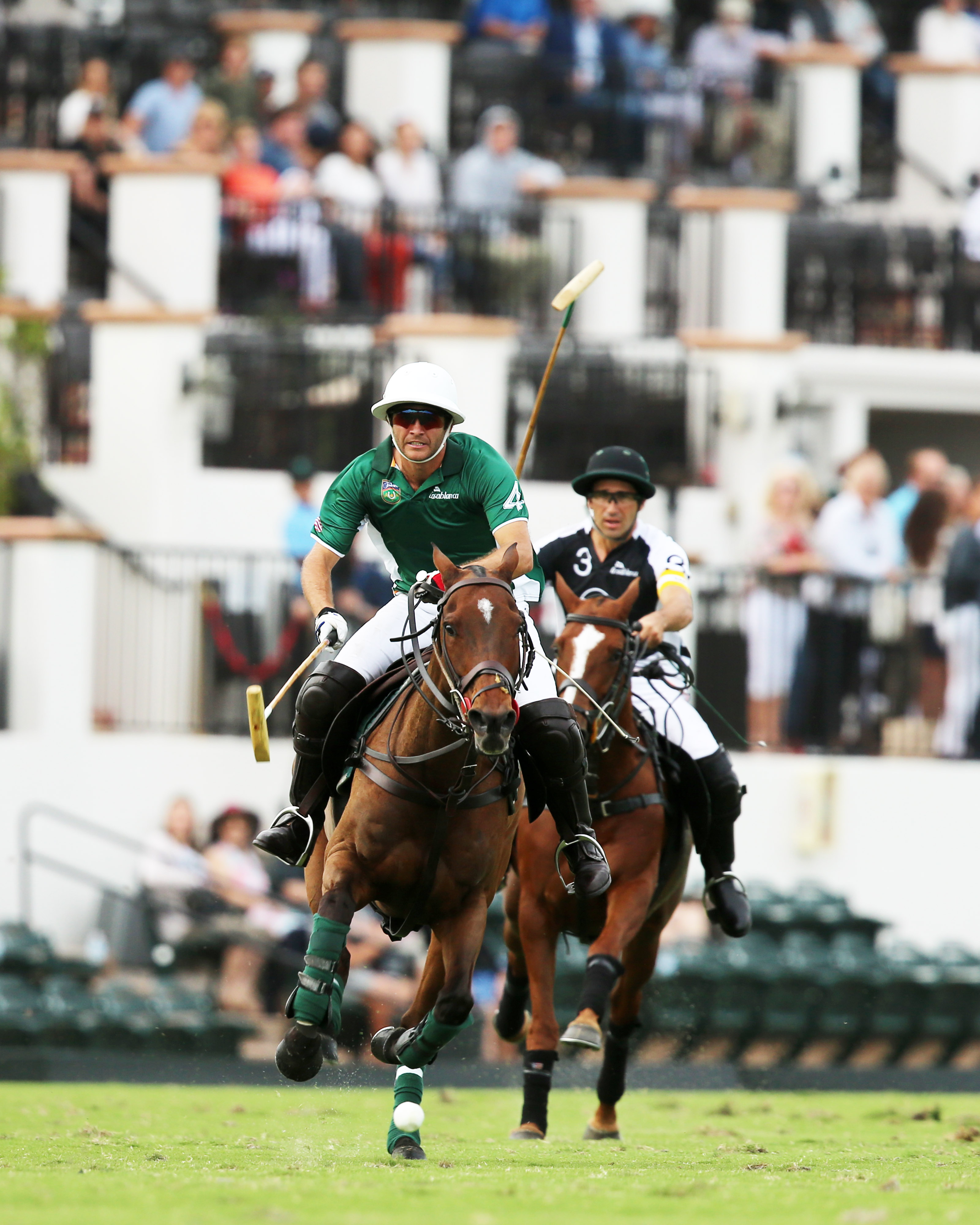 Finding their footing in the second half, Mōdere kicked their game into high gear with four additional goals in the fourth. Slowly creeping up the scoreboard, Ulloa converted two penalty shots in the fifth for the ultimate comeback, tying the score 8-all. Matching Lusarreta's attempt to break the tie, Mōdere leveled the scoreboard again 9-all heading into the final chukker. Ultimately the "green machine" powered by Caset could not be stopped, scoring eight out of Tonkawa's 12 total goals, just above his goals per game (GPG) tournament average of 6.5.
In a final that became a battle between the two 10-goal captains, Caset led his team to victory and simultaneously achieved the first high-goal tournament win of the season. "Mōdere was really tough. We controlled the first half, but I think they had a really strong fourth chukker and they came back into the game," Caset said. "At that point, it was anyone's game, it was really tight and they fought hard; Hilario is really tough. In the last chukker we got the advantage and were able to keep it."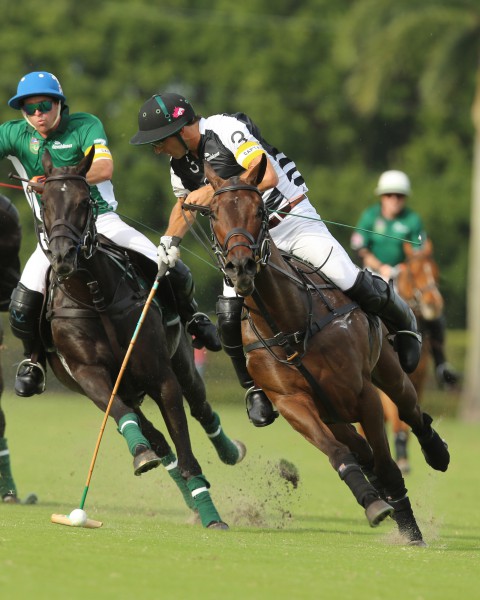 The Joe Barry Cup, started in 2005, honors the great polo legend Joe Barry, who passed away in 2002. Appropriately, Tonkawa's home base is in Houston, Texas, and with Barry originally from Texas, the title will return to his home state. In honor of her late husband, Sharon Barry presented awards at the tournament final. Most Valuable Player was awarded to Tonkawa's team captain Sapo Caset. Best Playing Pony honors went to Lavinia Castellana, Ulloa's six-year-old homebred mare whom he rode in the second and sixth chukker.
The USPA Polo Network will livestream the Ylvisaker Cup beginning February 1, at the International Polo Club Palm Beach. For more information on team rosters and schedule, please visit uspolo.org.
*Jared Zenni is a member of Team USPA. Team USPA is a USPA program designed to enhance and grow the sport of polo in the United States by identifying young, talented American players and providing mentored training and playing opportunities leading to a pool of higher rated amateur and pro players and the resultant giveback to the sport of polo.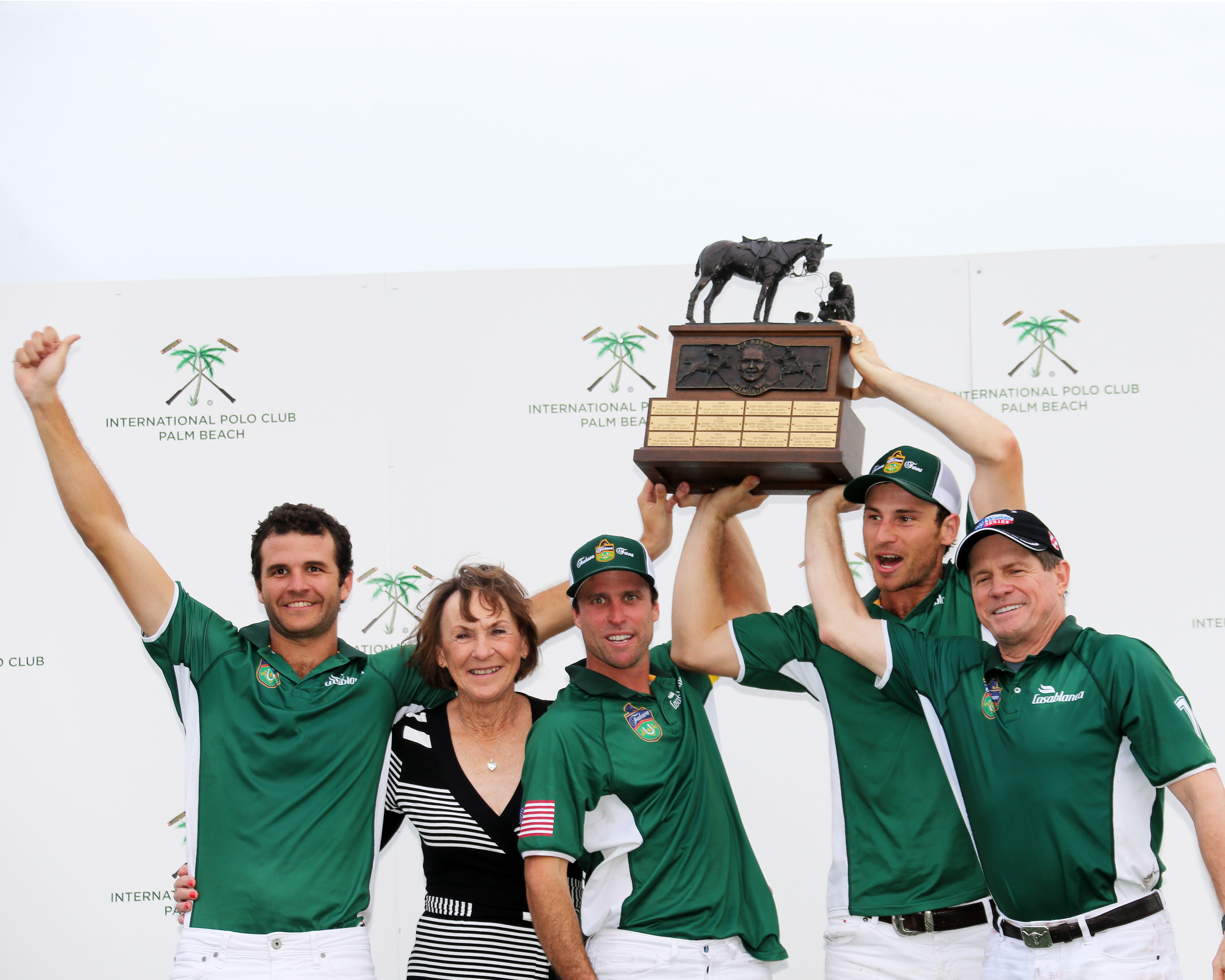 Tonkawa: Jeff Hildebrand A, Sterling Giannico 3 (1 goal), Sapo Caset 10 (8), Julián de Lusarreta 7 (3)
Villa del Lago/Mōdere: Jim Zenni A, Agustín Obregon 5, Hilario Ulloa 10 (7 goals), Jared Zenni 5 (1)
MVP: Sapo Caset
BPP: Lavinia Castellana, played by Hilario Ulloa
Top scorers of the tournament: Sebastián Merlos (36); Sapo Caset & Mariano González (34)
The 20-goal season at International Polo Cup continues on Thursday with the Ylvisaker Cup, which sees thirteen teams in competition. For more information on the International Polo Club Palm Beach (IPC), please visit www.internationalpoloclub.com.
Photo Credit ©AlexPacheco. These photos may only be used once in relation to this press release with proper credit.
Game report, stats and photographs provided by International Polo Club Palm Beach.
About the United States Polo Association®
The U.S. Polo Association (USPA) was organized and exists for the purposes of promoting the game of polo, coordinating the activities of its Member Clubs and Registered Players, arranging and supervising polo tournaments, competitions, and games, and providing rules, handicaps, and conditions for those tournaments, competitions, and games including the safety and welfare of participants and mounts.
Founded in 1890, the United States Polo Association (USPA) is the national governing body for the sport of polo. USPA is currently comprised of almost 300 member clubs with thousands of individual members, and oversees 40 national tournaments. For more information, please visit uspolo.org.
USPA Contact:
Matt Baran
United States Polo Association®
mbaran@uspolo.org
561-373-4954
IPC Media Contact:
Caroline Roche
Media Relations
croche@equestriansport.com
774-573-9780
Gates Gridley
Media Relations
jgridley@equestriansport.com
203-232-6935