For Immediate Release
Javier Herrera & Polo Line
Wellington, FL – January 23, 2018 – The group stages of the Joe Barry Memorial Cup came to an end on Sunday, January 21 after five matches at the International Polo Club Palm Beach (IPC). The tournament is the second of the 20-goal season in Wellington, FL. The games determined which teams would earn a qualifying placement for both the main and subsidiary semifinals matches. However, a tie in one of the brackets led to a penalty shoot-out on Monday morning to determine the final two teams that would move forward in tournament play. The highlight Sunday match featured Team Coca-Cola vs Team SD Farms, which resulted in a win for Team Coca-Cola in front of a large crowd at the venue.
TONKAWA 12-10 TRAVIESO
Teams Tonkawa and Travieso went head to head for a place in the semifinals on Sunday morning on field 5. Tonkawa's Jeff Hildebrand went into the match with an undefeated record after beating Grand Champions and Coca-Cola. Travieso, on the other hand, had suffered a recent defeat against La Indiana, but still held chances of advancing in the tournament.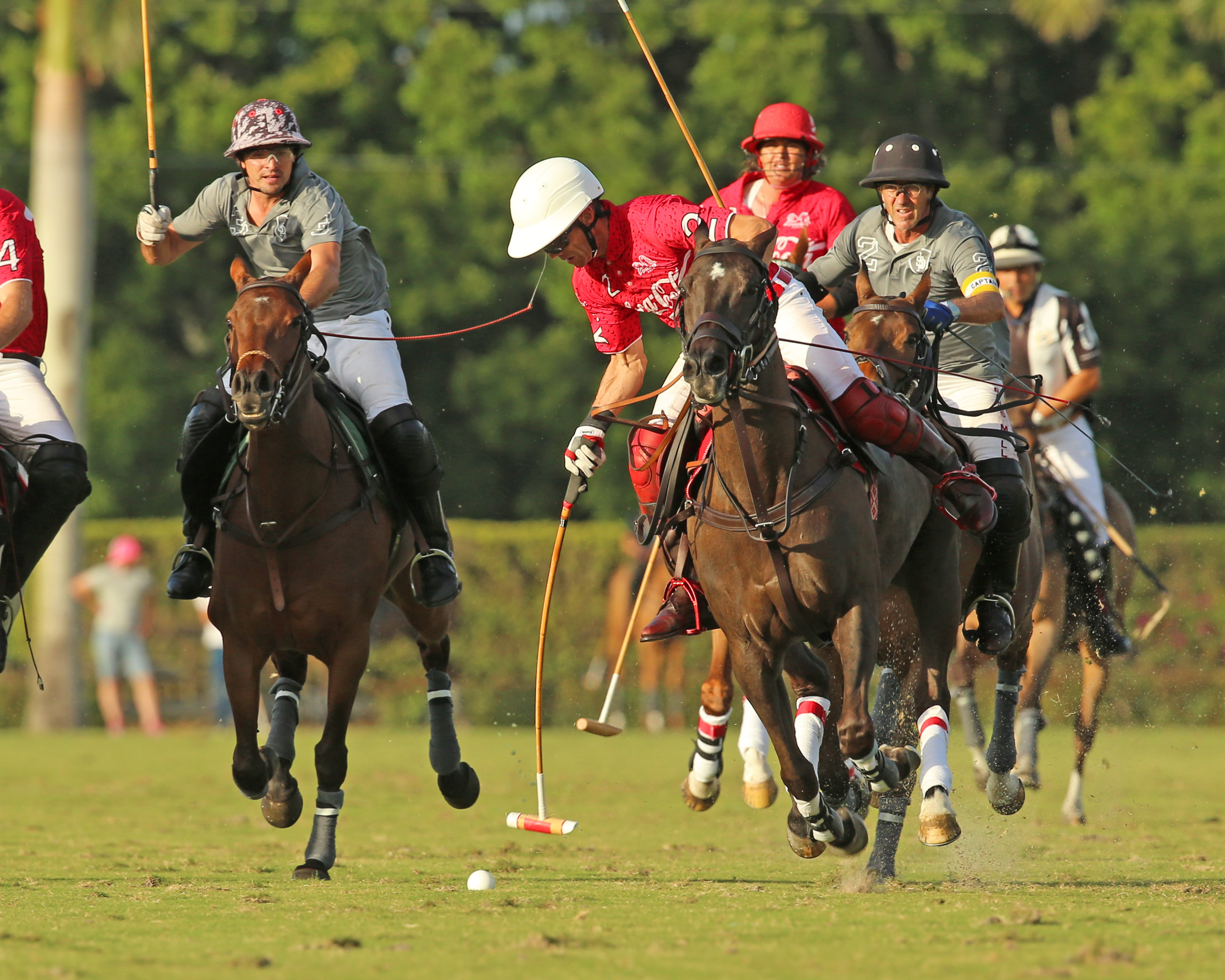 POSTAGE STAMP 13-11 COLORADO
During the second 10:00 a.m. match Colorado needed a win in order to qualify for the penalty shootouts, and Postage Stamp was looking to claim their first victory after two defeats. While the first half of the match was favorable for Rob Jornayvaz's team, the six goals Postage Stamp claimed in the fourth chukker (two goals from Annabelle Gundlach, two goals from Brandon Phillips and two goals from Kris Kampsen) over Colorado's single conversion sealed the deal.
MŌDERE 12-11 GOOSE CREEK
Like Tonkawa, Mōdere went into their afternoon match with an enviable unbeaten status. Goose Creek, however, had to defeat their rivals in order to secure a spot in the penalty shoot-out. Goose Creek managed to turn the tough game in their favor during the fifth chukker, claiming a two-goal advantage. But two goals from Hilario Ulloa and one from Agustín Obregon in the sixth chukker squashed any hope that Maureen Brennan's team had of winning the match. The victory gave Mōdere a golden ticket to the semifinals.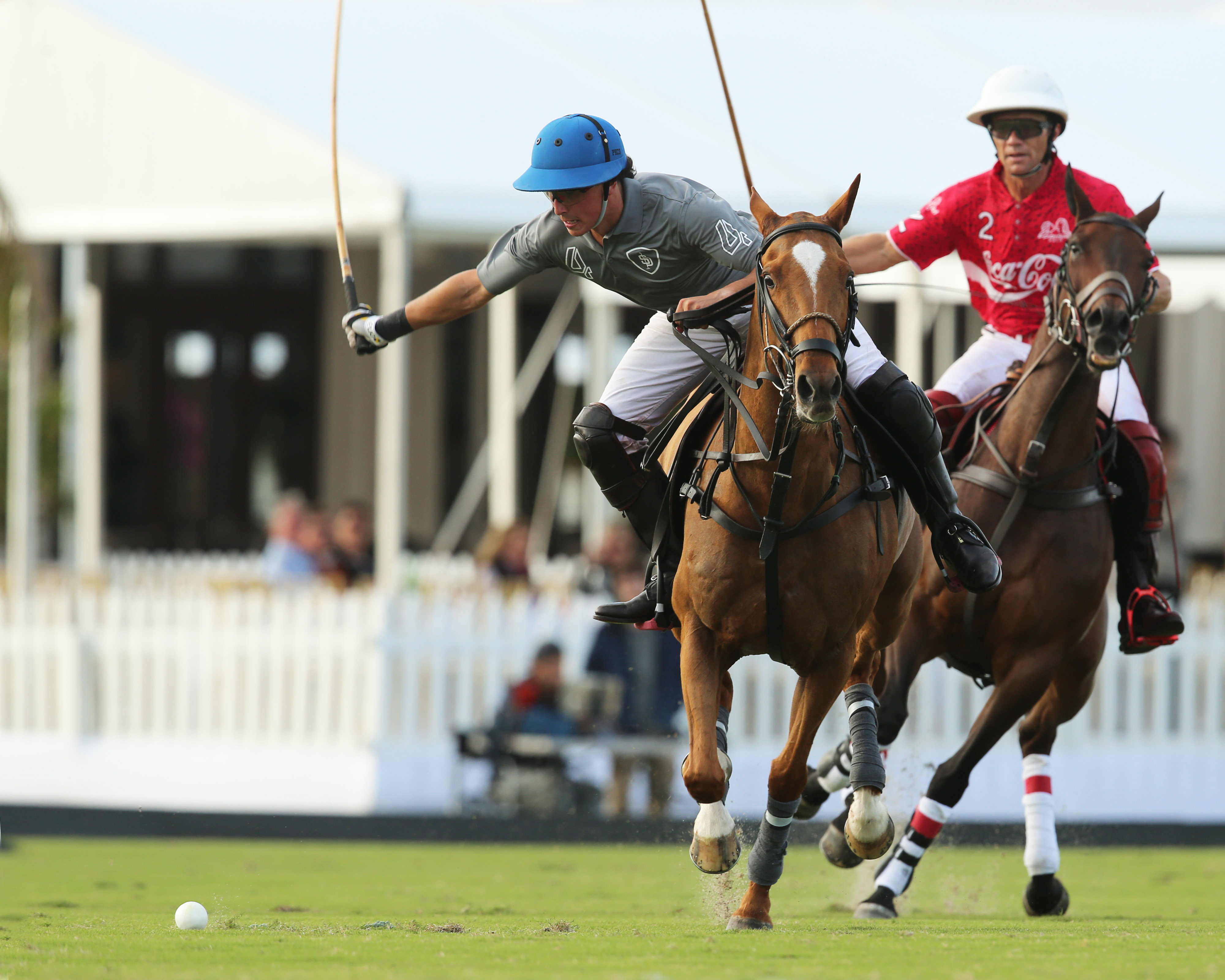 PILOT 15-12 GRAND CHAMPIONS
This match saw two teams battle it out for a win on Isla Caroll East. On Curtis Pilot's team, Facundo Pieres was the star, scoring seven goals in the first half and three more in the second. By half-time Pilot secured an advantage, which was too big for Grant Ganzi's team to overcome.
COCA COLA 11-6 SD FARMS
The most important match of the day, under the spotlight of Sunday polo at IPC, was played on the club's new and improved main field. Coca-Cola improved throughout the tournament, but needed a win in order to qualify for the penalty shoot-out. With the support of Argentine coach Miguel Novillo Astrada, Gillian Johnston's team gave their best performance yet and managed to claim the win. On the following day, they beat Travieso in the penalty shoot-out to qualify for the tournament semifinals. Team Coca-Cola faces Mōdere next on Wednesday, January 24 at IPC.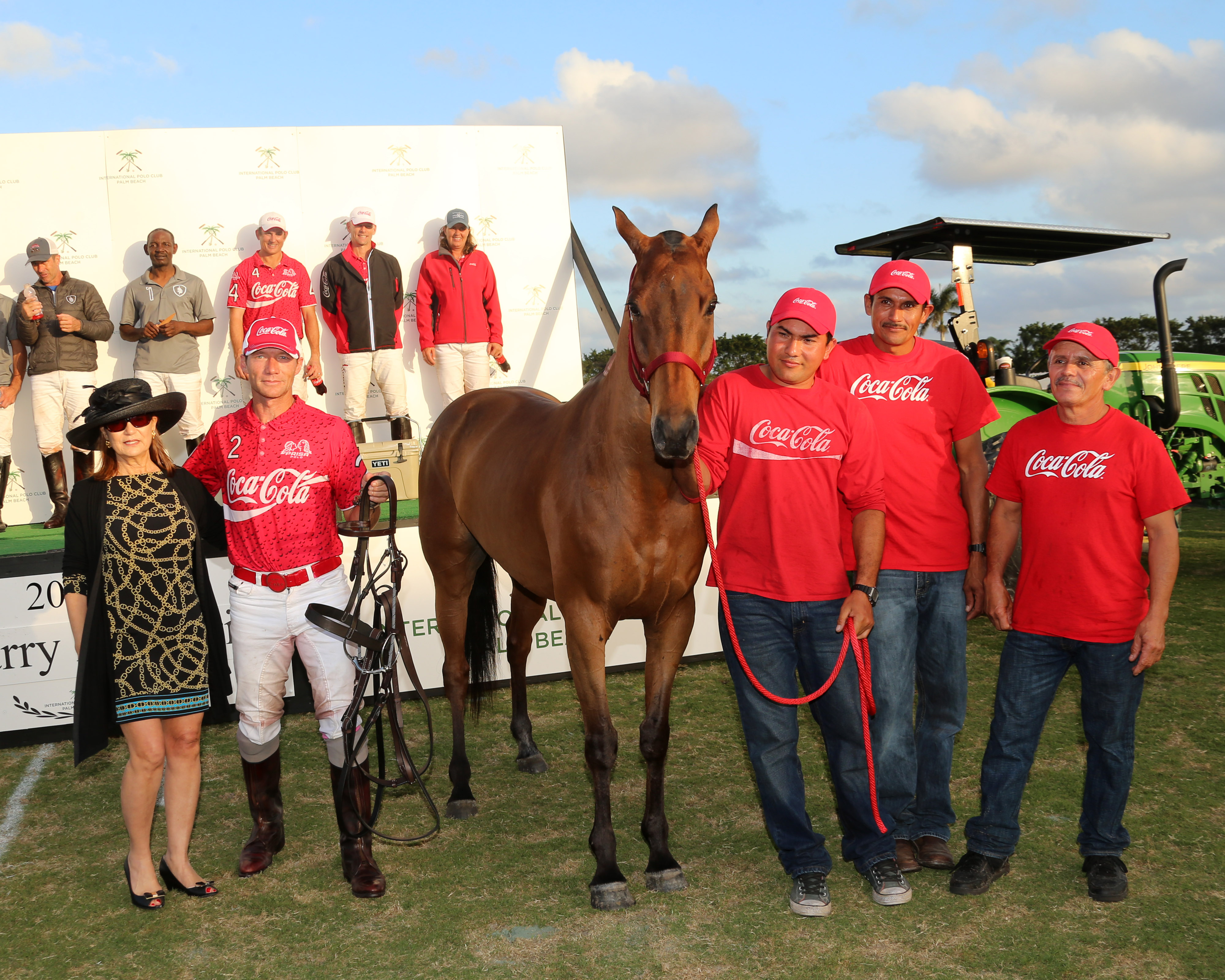 MVP: Steve Krueger
Best Playing Pony: Popsy, played by Sugar Erskine
After Monday's penalty shoot-out, the semifinals of the Joe Barry Memorial Cup are set as follows:
JOE BARRY MEMORIAL
Wednesday, January 24:
12:00 p.m.: Mōdere vs Coca-Cola
3:00 p.m.: Tonkawa vs La Indiana
BOBBY BARRY CUP (Subsidiary)
Thursday, January 25:
12:00 p.m.: Postage Stamp vs Pilot
3:00 p.m.: Travieso vs Goose Creek
For more information on the International Polo Club Palm Beach (IPC), please visit www.internationalpoloclub.com.
Photo Credit ©AlexPacheco. These photos may only be used once in relation to this press release with proper credit.
Game report, stats and photographs provided by International Polo Club Palm Beach.
Media Contact:
Caroline Roche
Media Relations
croche@equestriansport.com
774-573-9780
Gates Gridley
Media Relations
jgridley@equestriansport.com
203-232-6935