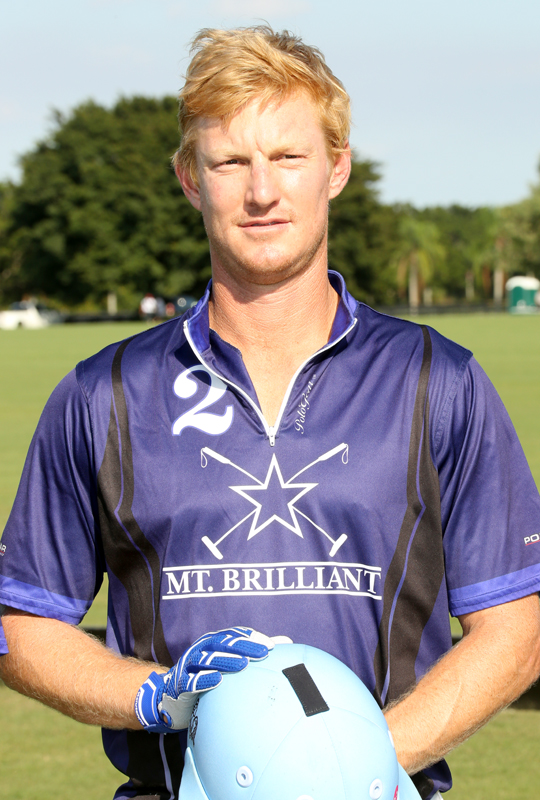 All photos © David Lominska/IPC
Name: Jason Crowder
Hometown: Santa Barbara, CA
Handicap: 6
What is your strategy for the Joe Barry Memorial Final on Sunday?
We just have to shut Jeff Hall down. Jeff has been playing amazing. Our goal is to stop Jeff from scoring and stretch the team out. The more we open the game up, it seems like the better we do.
How has your team prepared for Sunday?
We have practice on Saturday. We've been letting the horses rest a lot. We had a really tough match on Wednesday and we had the rain delay that threw another game in. We've had a lot of polo back to back to back but our horses are just getting stronger.
What have you been doing over the summer to prepare for this season?
I played the 16-goal in Santa Barbara in July, August and September. During October and November, I played at Grand Champions Polo Club here in Wellington. In December, I went home to relax for the 2017 polo season.
Have you ever played against any of these teams before?
I've played against a lot of the individual players. The teams change so often but I have played with almost all of these players. Half of the teams are some of the guys I used to babysit.
How long has your team (Mt. Brilliant) played together?
The first game of the Herbie Pennell was our first practice and the first time we ever played together. We had two games to get our game together.
What's the chemistry of the team?
The chemistry is great. The first two games we just needed to figure out each other's movement and body language. I love playing with all three of my teammates. They give it their all, everything they have. Everyone gives 110% out there.
What's your favorite pony?
I would hate to put a name. What if I say it and the other ten get angry? [laughter] I have one named Ruby who has a special place in my heart. I have another one that is a homebred that my father played his mother so that's big for me too.
What makes them great polo ponies?
The athletic ability and love of the game. You can tell if a horse enjoys polo or not. If it really wants to beat the horse next to it, it's a true athlete. If it allows the other horse to win a play, it didn't have its heart in the right place.
You are the leading scorer of the Joe Barry with 29 goals. How did you accomplish that?
Just been lucky. The right place at the right time. Balls just happen to bounce right to me. Along with a lot of penalty shooting. Penalty shooting has been a big part of my game growing up. This tournament has been lucky.
What are your strengths as a player?
Defense. I make sure to cover my bases.
What is your ultimate goal?
To get my name on every trophy there is. Collect them all.