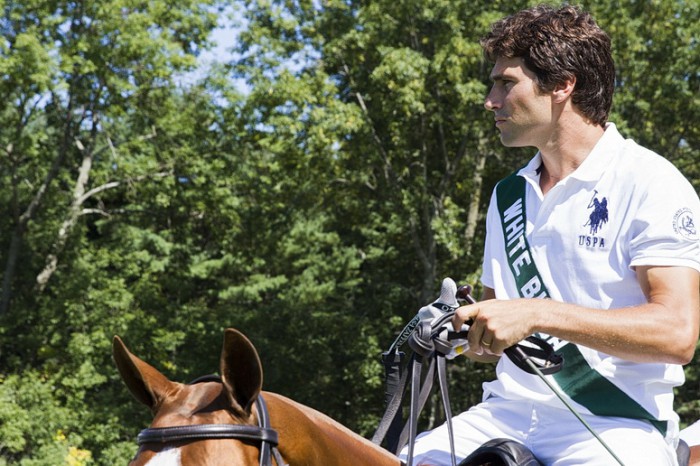 Photo courtesy of Greenwich Polo Club by Katerina Morgan
FEATURED PLAYER:  
Hilario Ulloa
Team: Villa del Lago
Handicap: 10 (ARG); 10 US (effective January 1, 2017)
Home country: Argentina
Age: 30
Ten-goal player Hilario Ulloa returns to IPC on the Villa del Lago roster in the 2017 Herbie Pennell Cup. The teams traditionally starts their U.S. 20-goal season with the Herbie Pennell Cup and have been finalists the past five years. In the 2016 final Ulloa scored a game-high 10 goals.
An extremely fast and skillful player, Ulloa has quickly made his mark on the sport. He is among the top 10 scorers in the world and has cemented a series of victories, including winning the East Coast Open for White Birch in 2016, the C.V. Whitney Cup (twice), as well as the Deauville Gold Cup, the Piaget Gold Cup and the British Gold Cup. In April 2014 he made a masterful goal in a tie-breaking sudden death chukker, securing the USPA United States Open Polo Championship® title for Alegría.
Ulloa is known for his great talent, teamwork and strength on the field. The love of polo runs in Ulloa's family. His brother Salvador is also a professional polo player, and his father is one of the best-known horse breakers for polo in Argentina.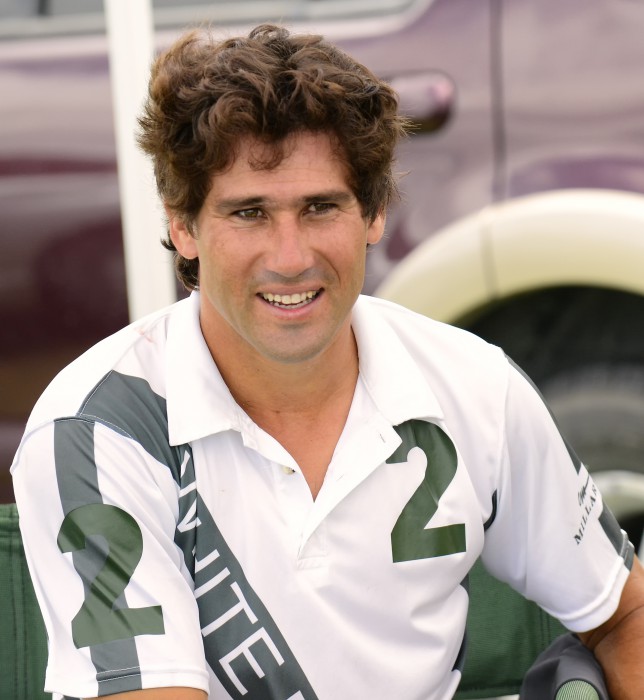 Photo courtesy of Greenwich Polo Club by Rob Berman
5 Questions for Ulloa:
How many years have you been playing polo?
I started at 5 or 6 – when I was old enough to lift a mallet! I started playing professionally around 16 or 17.
What is your favorite part of playing polo?
The horses, the barn and the atmosphere of playing with friends.
What is your favorite thing to do when not on the field?
I have my hands full with my wife and two young daughters – they keep me busy off the field, and I love spending time with them. I also like perfecting my Truco game.
If I weren't a polo player, what would you be?
A soccer player would be fun, but definitely something on a farm because I love horses and they will always be a part of my life.
Who is your favorite all-time horse and why?
Lavinia Naipe. He's never missed a chukker and has been with me throughout much of my career.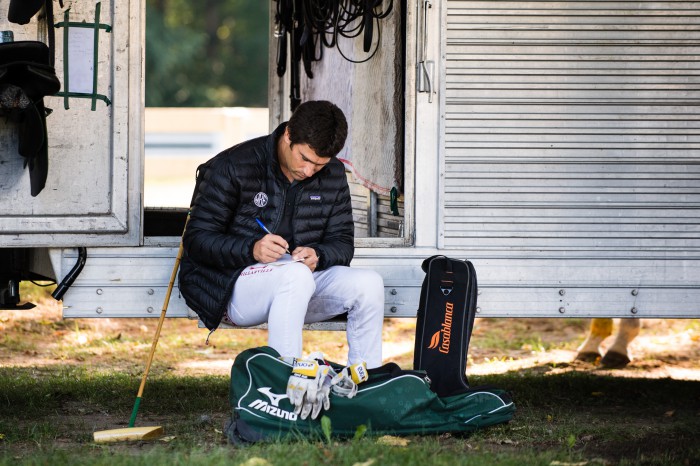 Photo courtesy of Greenwich Polo Club by Joelle Wiggins